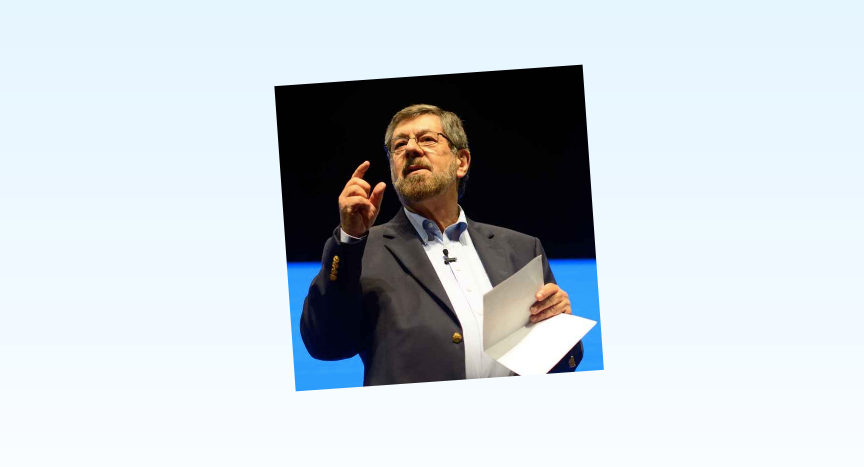 Howard Simon, the longest-serving American Civil Liberties Union (ACLU) official, is retiring at the end of the year. 
Simon spent the last 21 years as head of the ACLU of Florida, and directed the organization's Michigan office for 23 years before that. 
"His cumulative 44-year career … is the longest in the ACLU's 98-year history," the group said in a Monday press release. 
"It has been a thrill to be part of an organization that has so successfully defended and expanded human rights," the 74-year-old Simon said in a statement. "It has been especially rewarding to work with so many partners over so many years for legal equality for gay men and lesbians, to protect the right to vote and, most recently, successfully protecting fundamental values of privacy and separation of church and state that were threatened by the current Constitution Revision Commission.
"I want to stay through November to do my part personally, and lead our organization's efforts as part of Floridians for Fair Democracy to secure passage of Amendment 4 — to replace the broken and outdated system of lifetime disfranchisement with one in which a person is able to earn their way back into the community by completing all the terms of a sentence imposed by a judge.
"…For more than four decades, working in both Florida and Michigan, I have been honored to have been given the opportunity and responsibility to lead the most important human rights organization in our nation. I am grateful to those who have given me this career. It's been an aggravating, nerve wracking, sometimes heartbreaking, but ultimately rewarding 44 years."
Under his leadership, the ACLU of Florida "challenged school book censorship in Miami-Dade schools in a case that went to the U.S. Supreme Court, … (and) successfully fought to change the way Floridians cast ballots and how those ballots are recorded following the 2000 election fiasco.
"In 2010, the organization successfully overturned Florida's law that, for nearly 33 years, prohibited gay men and lesbians from being able to provide permanent, adoptive homes for children," the organization said. "Five years later, the organization brought litigation challenging Florida's refusal to recognize the marriages of same-sex couples recognized by other states, resulting in a ruling that brought marriage equality statewide."
The ACLU of Florida's board of directors has appointed a search committee to find Simon's replacement.