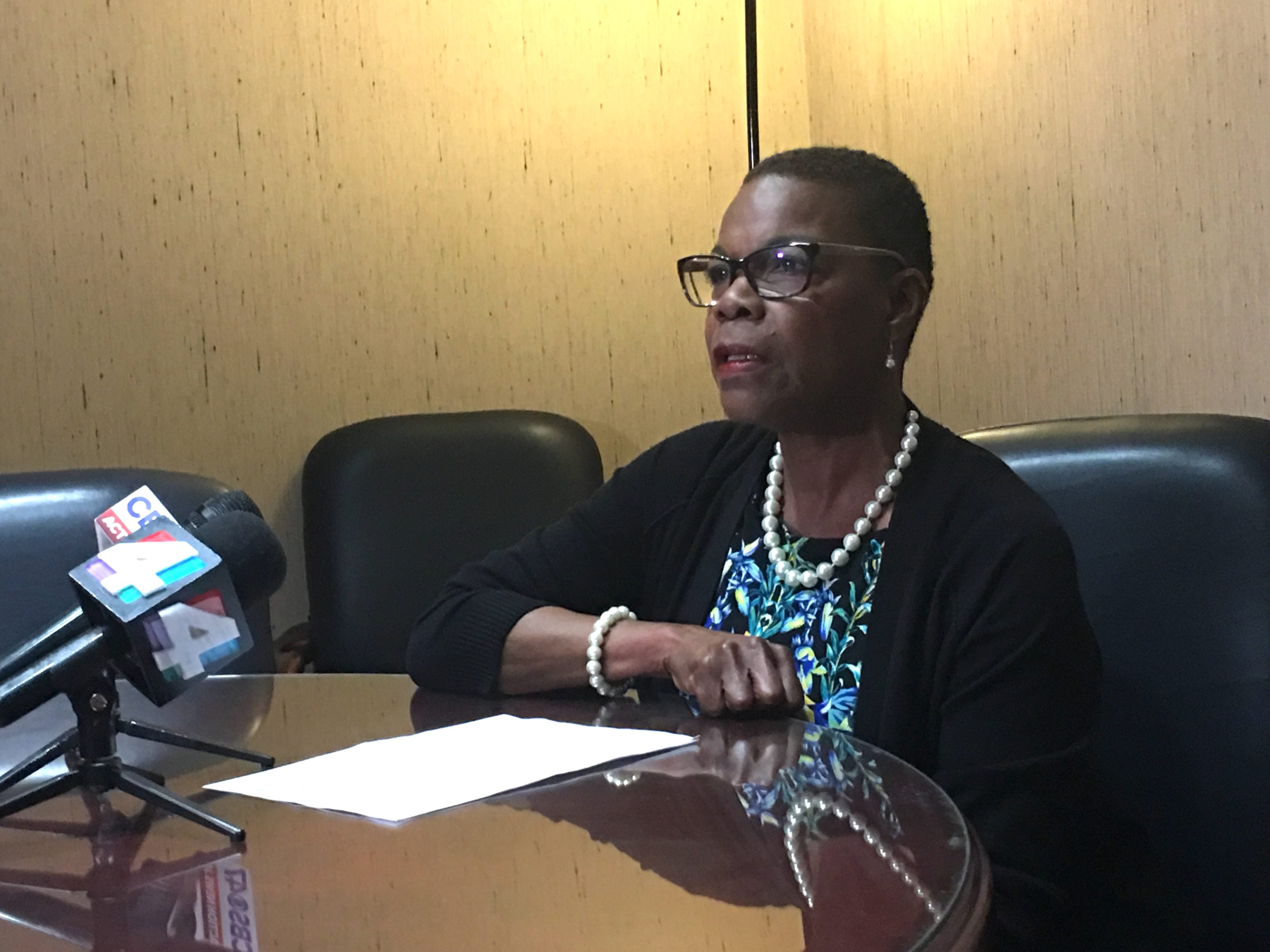 Senate Minority Leader-Designate Audrey Gibson, a Jacksonville Democrat, excoriated Gov. Rick Scott upon his U.S. Senate campaign launch Monday.
"Rick Scott cannot erase seven years of leaving behind my constituents and others throughout this state and now try to take his same show to Washington. His jobs incentive programs have not provided real jobs to the average Floridian because he counts failed potential job creation as a Florida job," Gibson said.
"A real job is not an alternative fact. His latest slush fund scheme (the Florida Job Growth Fund) of doling out money has fallen short of long-term job creation with little to no reach deep into communities where unemployment and community development remains an issue," Gibson added.
Gibson went on to note that Scott's record of job creation wouldn't have happened without "stimulus money" from President Barack Obama.
"Rick Scott backtracked on his promise and refused to expand Medicaid, hurting millions of Floridians and financially strapping the hospitals who take care of them in emergency rooms at a much higher cost. But what does he care," Gibson said. "He made his money in a hospital scam and refused to testify about the details."
"Scott has refused to consider raising wages so that families can survive in a very service industry state and supported policies that grossly undermine public education including cutting education funding and touting a .47 cent increase in base student allocation as an historic increase," Gibson added.
"And lest we forget Scott hid from responsibility for the lives of seniors lost in South Florida and the over a year of not providing information to FEMA to collect millions in Hurricane Matthew funds even after Hurricane Irma hit. Floridians cannot afford Rick Scott anymore," Gibson added. "Our families and our quality of life deserve better."
Much of Gibson's press availability was dedicated to criticism of Scott, in keeping with Democratic events like this in major metros throughout the state today.
"There really wasn't a message delivered by Gov. Scott in Orlando," Gibson said, finding it ironic that Scott was introduced by the Lt. Gov of Puerto Rico since Florida was "very slow" in lending the territory help after Irma.
"The first thing the Governor said this morning was that he was not going to 'fit in' to Washington," Gibson said, noting that he may not fit in given his advocacy of term limits for Congress on Monday.
Scott's relationship with President Donald Trump, Gibson asserted, is something voters should "definitely" consider, given Trump's lack of "decorum" and "predictability."
Besides, Gibson joked, Trump may not be President for very much longer.
As well, Gibson doubted Scott's ability to be a "consensus builder," which "moderate" Bill Nelson has been for years.
"He may not necessarily characterize himself that way," Gibson said of Nelson as a moderate, but lauded his ability to "build a bridge" and bring "balance to his position as a Senator."
Additionally, Scott is as much a "career politician" as Nelson, Gibson said, given that he's running for one office from another.