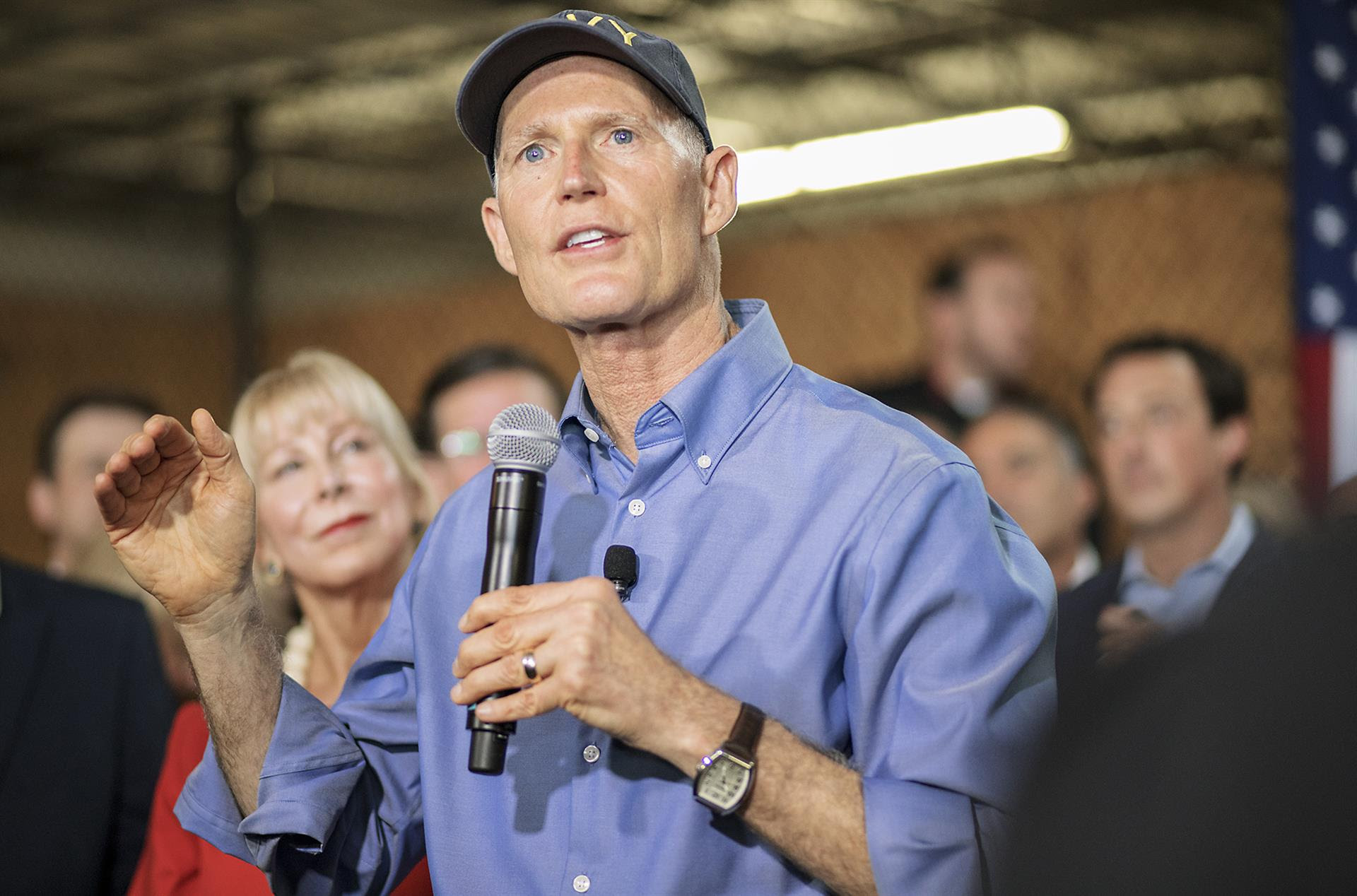 Gov. Rick Scott's U.S. Senate campaign team, announced Tuesday via a media release but first forecasted on Florida Politics, is an "unmatched team of hard-working, loyal advisers with years of experience" according to the newly-minted candidate.
Many of the names are known already to Florida political observers.
Campaign manager Jackie Schutz Zeckman, Scott's most recent former chief of staff and the epitome of a trusted lieutenant, is already known to the capital press corps.
She got her start in Scott World in 2011 as Deputy Press sScretary and worked in the Governor's Office throughout Scott's two terms (except for a 2014 stint as Deputy Communications Director during the re-election campaign).
Political director Craig Carbone is Scott's former Deputy Chief of Staff, and External Affairs director Leda Williams Kelly handled a similar role in the Governor's Office.

Scott's inner circle, characterized by trust and message discipline, also will extend to the campaign side.
Two other significant hires, Communications Director Ryan Patmintra and Finance Director Caitlin Collins, have amassed strong resumes outside of Tallahassee.
Patmintra served as the Florida Political Director for the National Republican Senatorial Committee, and before that was Sen. Marco Rubio's Regional Director for West Central Florida. Before those gigs, he had a long tenure on Capitol Hill.
Collins, a Pennsylvania native, likewise brings Beltway bona fides. She has been on the finance teams for what the media release calls "numerous national campaigns," and before that was involved in campaign work in the Keystone State.