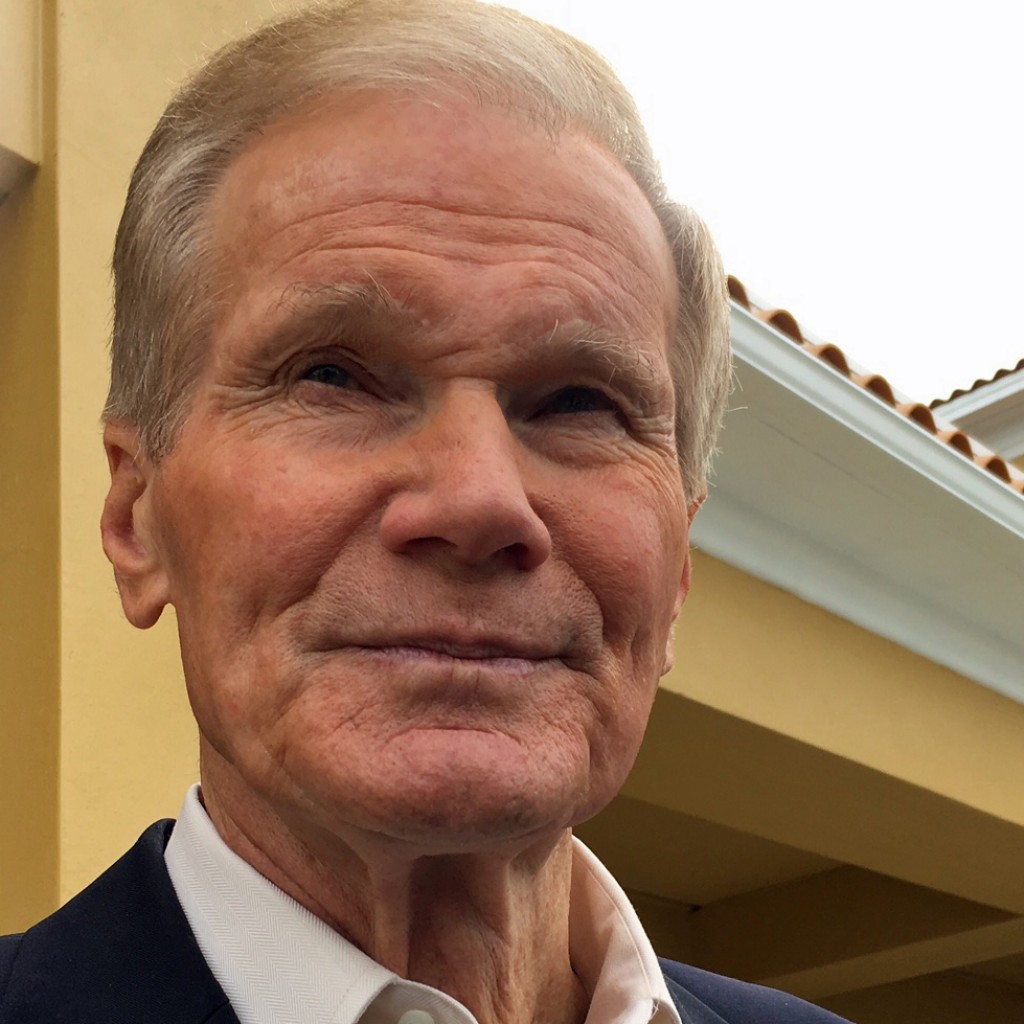 The Republican National Committee was quick to pounce on revelations of U.S. Sen. Bill Nelson's habit of spreading false, politically charged information after recent tragedies in Florida.
On Tuesday, the RNC launched a Twitter account with the handle @FakeNewsNelson "to hold the Senator accountable for spreading fake news," according to RNC Florida Communications Director Taryn Fenske.
The creation of the parody account follows a Miami Herald report published Monday detailing two incidents in which Florida's only statewide elected Democrat spread misinformation. On Sunday, Nelson tweeted he had heard assault weapons were used at a shooting in South Florida's Liberty City. The Herald reports that local police determined handguns were used in the shooting, which killed two, rather than assault weapons.
Just got off the phone with State Rep. Kionne McGhee. Several people dead in Liberty City. Apparently assault weapons used.

— Bill Nelson (@SenBillNelson) April 9, 2018
In his tweet, Nelson attributed his claim to Democratic state Representative Kionne McGhee of Miami. When confronted by Herald reporters about his inaccuracy, Nelson shifted the blame back to the representative.
"That was from Kionne. That was Kionne's impression," Nelson told the Herald.
In February, following the mass shooting at Marjory Stoneman Douglas High School, Nelson appeared on CBS Miami and falsely claimed the charged shooter Nikolas Cruz wore a gas mask and tossed smoke grenades during the attack.
And again, Nelson shifted that blame, this time to the FBI, when confronted by Herald reporters.
"I was told this by the FBI … The [Broward] Sheriff's Department, days later when I went to the school, corrected it," Nelson told the Herald. "They said the FBI's mistake was that they saw… with the smoke and they assumed it was a gas mask, as it turned out it was a ski mask."
Ahead of the Herald report, POLITICO Florida reporter Marc Caputo on Twitter highlighted the inaccuracy of Nelson's Liberty City shooting claim. The RNC also sourced that tweet in announcing the new account.
"Space-Cadet Bill Nelson finally got called out for spreading fake news," wrote Fenske, citing Caputo. She also claimed Nelson has jumped ahead of authorities and officials by reporting unofficial numbers to get media attention throughout his tenure.
Added Fenske: "Maybe next time he'll leave the facts up to experts instead of saying anything to get a TV hit."
While 'Fake News Nelson' was spawned to hold the senator accountable, recent tweets indicate it might manifest as more of a hate page for the Sunshine State's veteran politician as he contends against Gov. Rick Scott in one of the marquee matchups of the 2018 election.
Seriously… my name recognition is really low. https://t.co/WCN9AUN9e4

— Bill Nelson (@FakeNewsNelson) April 10, 2018