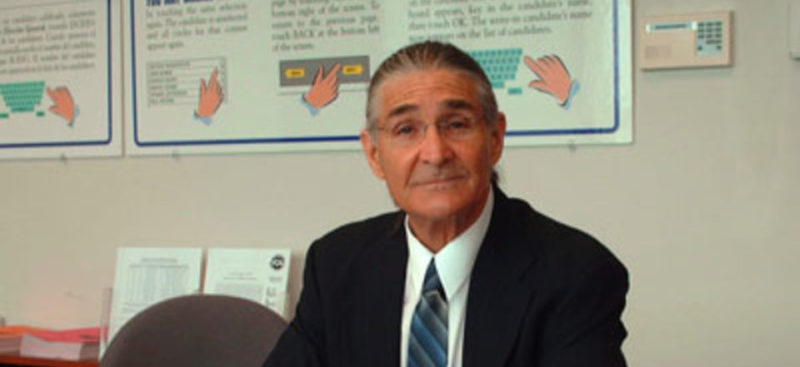 A Tallahassee judge has ruled in favor of Tampa strip club mogul Joe Redner in his fight against the state to grow and make juice out of his own medical marijuana.
Circuit Judge Karen Gievers' order was released Wednesday. The state immediately filed a notice of appeal to the 1st District Court of Appeal. The notice said it would "automatically operate as a stay (that is, a delay of the effect of the order,) pending appellate review."
Gievers had ruled last year that Redner, a lung cancer survivor, has a constitutional right as a "qualifying patient" to possess a live cannabis plant.
In Wednesday's ruling, she wrote that her decision was supported by the "clear language" of the state constitutional amendment OK'd by voters in 2016, and the "lack of any credible evidence" to the contrary.
Her order allows Redner to "possess, grow and use marijuana," but only for "juicing," the form that Redner's doctors have told him will work best to keep his cancer in remission. He can't use more than eight ounces daily, she added.
Further, it's not clear from the order whether her holding is limited to Redner, or applies to all medical marijuana patients in the state.
"The constitution says what it says, and the judge recognized that," Redner said in a statement. "I've been saying all along: The Department of Health and the Legislature can't take away the rights that the constitution gives you."
Gievers wrote that the amendment gives the state's medical marijuana regulators "no authority by which it may limit routes of administration for a qualifying patients to administer medical marijuana," and said the Department of Health "has no authority to modify the rights of patients that Floridians have chosen to place" in the state's governing document.
That's the crux of another suit in Leon County, brought by Orlando attorney and entrepreneur John Morgan, who financially backed the marijuana amendment's passage. He wants medical marijuana patients to be allowed to smoke the drug; the state now prohibits the smoking of medicinal cannabis. Gievers is also the judge on that case.
The judge also slammed the Florida Department of Health, which regulates medicinal pot through its Office of Medical Marijuana Use, for being "non-compliant" with the requirements of the amendment.
"We have appealed the judge's ruling. Her order has been stayed. We will continue to work to implement the law so Florida patients can have safe access to this medicine," said Devin Galetta, a spokesman for the department, in an email.
"I filed this lawsuit because I couldn't have survived cancer without medical marijuana. It's not just a miracle drug—it's a miracle plant, and the State keeps standing in the way of patients getting their medicine," Redner said Wednesday.
"…A mom who's using low THC cannabis to control her child's seizures can stick a plant in the ground and make her baby's medicine for around 30 bucks a month if she can grow her own," he added. "And 71 percent of us voted for an amendment that clearly gives her that right. This ruling is a victory for the patients of Florida."
Redner is a stage 4 lung cancer patient, initially diagnosed in 2011. He became of one of the first people in Florida to challenge the state's medical marijuana laws in June after state lawmakers implemented the 2016 constitutional amendment into law.
Redner, a multimillionaire, has said that he filed the lawsuit because "many patients don't have enough money to pay for their medicine, let alone a lawsuit."
"I filed this lawsuit because I couldn't have survived cancer without medical marijuana," he said in a statement last year. "I am a raw vegan, and I want to juice my own raw cannabis to protect my health. The only way to do that is to grow my own cannabis."
In a separate statement Wednesday, CEO Kim Rivers of medical marijuana provider Trulieve said the company is prepared for the new business.
"Trulieve is committed to expanding patient access across Florida and, in anticipation of this court decision, we sought state approval to provide this patient — and others like him — with the medical marijuana his doctor prescribed. (We) stand ready to dispense it once authorized," Rivers said.