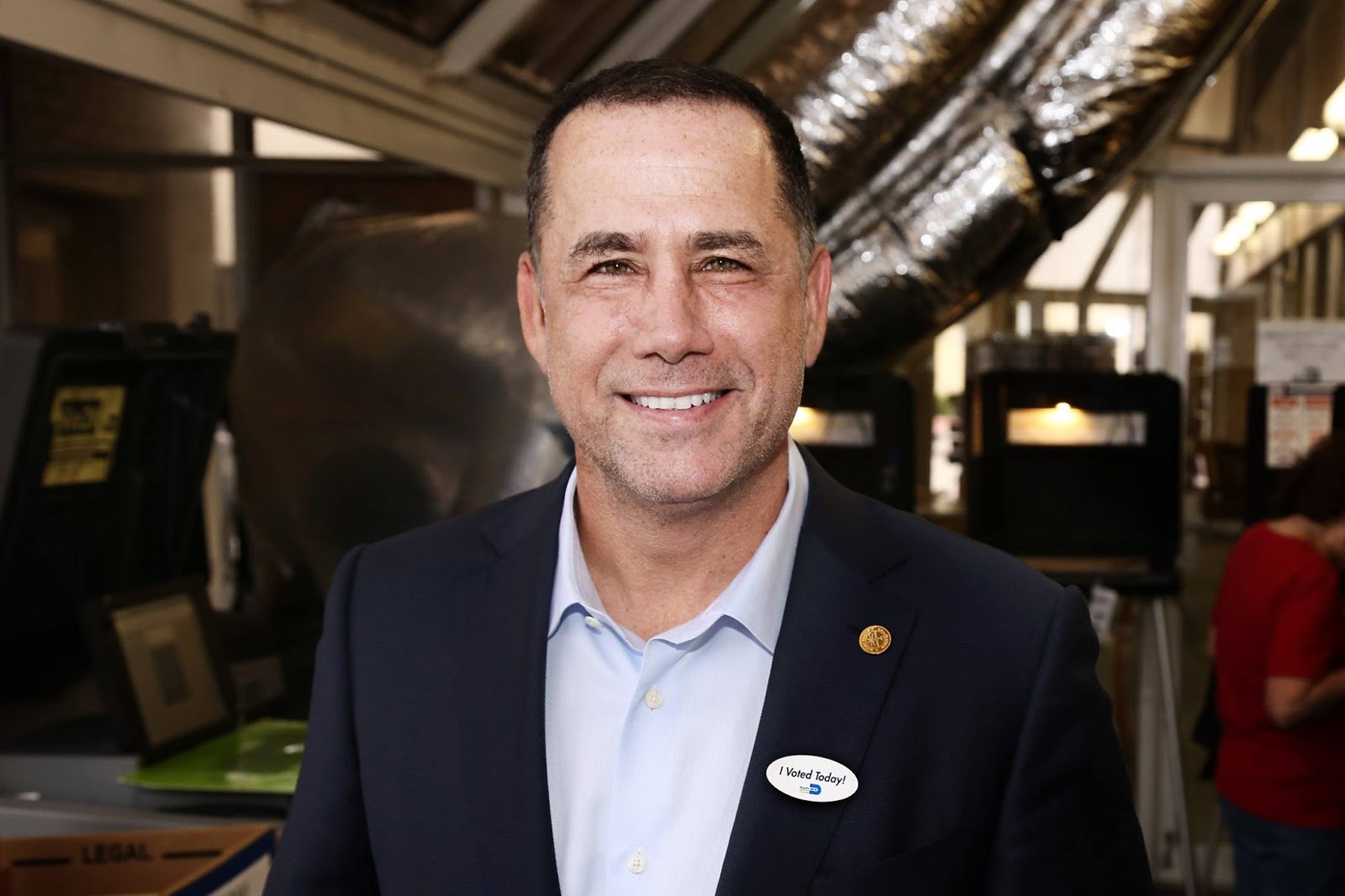 A new survey of Florida Democratic voters found former Miami Beach Mayor Philip Levine at the top of the four-way Democratic primary to succeed termed-out Gov. Rick Scott in the fall.
The PPP poll found Levine with 29 percent support in the contest between him, Tallahassee Mayor Andrew Gillum, former Congresswoman Gwen Graham and Orlando-area businessman Chris King.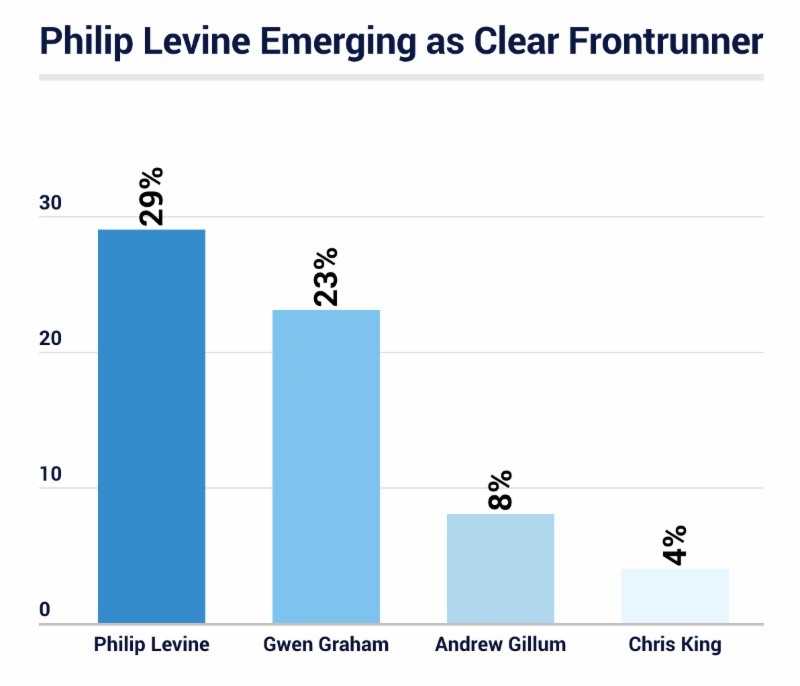 Graham took the No. 2 spot, with 23 percent of voters saying she would be their pick in the Aug. 28 primary. Gillum received 8 percent support and King took 4 percent.
Democratic consultant Christian Ulvert of EDGE Communications, who is a senior adviser to Levine's campaign, commissioned the poll. It was conducted April 10 and 11 and took responses from 491 Democratic voters.
Levine maintained the top spot among voters of both sexes, though his lead shrunk to 2 points among women, who made up 59 percent of those polled. Nearly one in three men said preferred Levine in the primary.
He was also the top pick across all age ranges and races, except "other," which accounted for 5 percent of those polled. His best showings came from Hispanic voters and those aged 65 and older. His lead grew to 10 points and 8 points, respectively, among those slices of the electorate.
Graham's support among Democratic women registered at 25 percent, while she was the pick for 21 percent of men. Gillum and King both fared better among women, polling at 9 percent and 5 percent, respectively.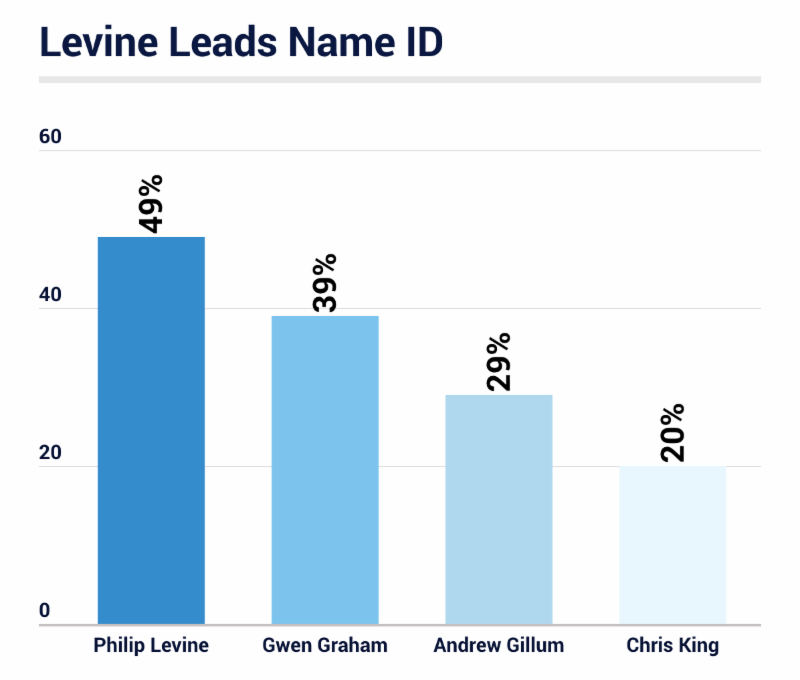 Graham highest support came from white voters (27 percent) and those responding other. She outright won that category with 30 percent support.
Gillum and King both saw their best results among African American voters. Gillum received 13 percent of vote among that group, while King received 5 percent.
The race was closest among voters aged 45 to 65. Levine led that slice by 3 points with 27 percent support, followed by Graham at 24 percent, Gillum at 10 percent and King at 3 percent.
The poll also found Levine and Graham in their own league when it came to voter favorability.
Levine was the most favorable in the poll, scoring a plus-21 on that front with 35 percent of Democrats having a positive view of him, compared to 14 percent who see him unfavorably. The remainder said they were unsure.
The favorability rating was bolstered by Levine's support among men, where he scored plus-29, with 47 percent unsure. Women were split 31-16 on Levine.
Graham came in at plus-17. About three-fifths of voters said they were unsure how they felt about the former congresswoman. She also fared better with men (33-8) than women (25-12).
Though it was less pronounced, that trend continued with Gillum, who had a plus-3 favorability rating with women and a plus-5 with men. Overall, 16 percent of voters had a favorable view of the capital city mayor, while 12 percent view him unfavorably.
King was upside down in favorability. Just 7 percent of Democrats said they saw the affordable housing developer in a positive light while nearly double that number found him unfavorable. Nearly four fifths of respondents had no opinion.
Survey of Florida Democratic Primary by Peter Schorsch on Scribd