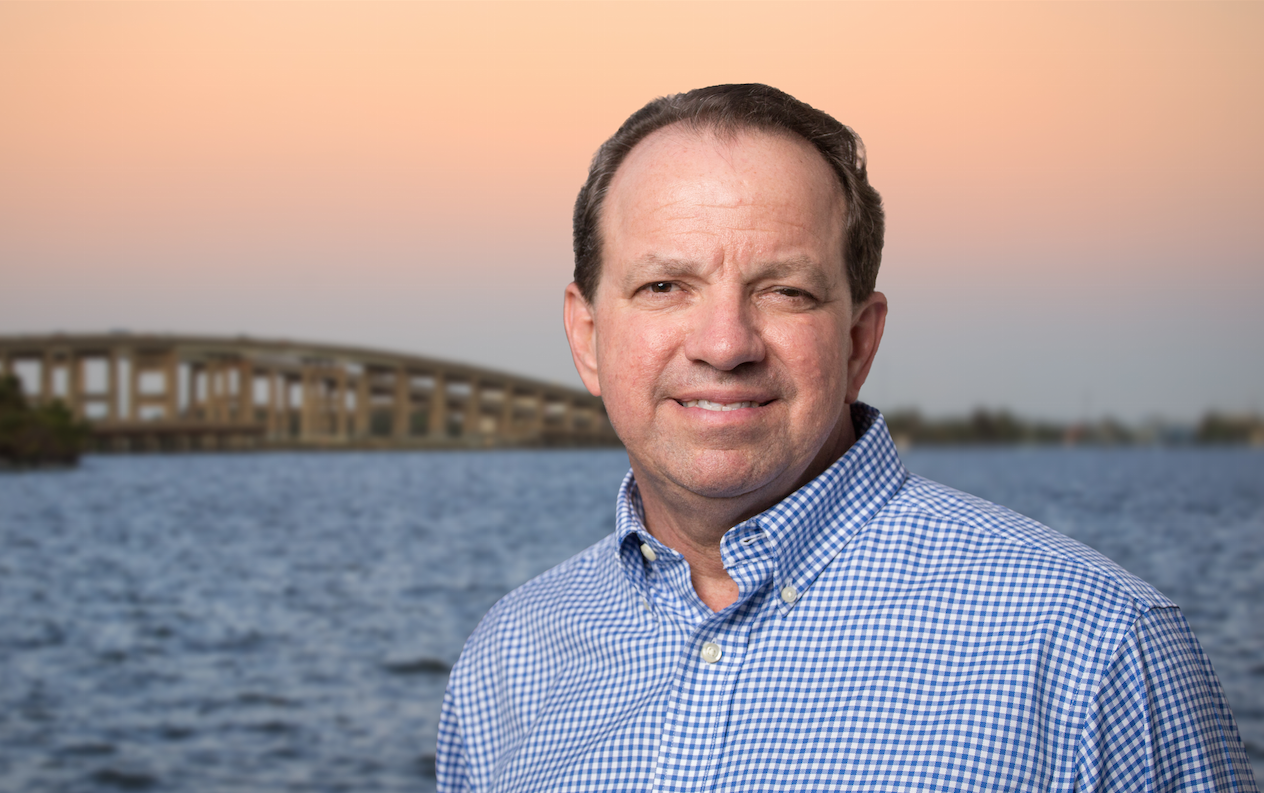 The House District 51 open seat race in Brevard County is heating up as Cocoa Mayor Henry Parrish posted his second big month of fundraising since entering the race in February.
Parrish, a Republican, raised $12,012 in March, following up the $21,100 brought in during his debut month; he said it's reflecting the revival the city of Cocoa is experiencing.
"I'm just getting started. I'm very lucky; I have a lot of supporters," Parrish said.
With Parrish's entry, the campaign of Republican Tyler Sirois is finding new energy, too. The $11,140 raised in March is his biggest monthly haul his campaign has brought in since its debut a year ago. Sirois now has raised about $71,000 and has about $55,000 in the bank, while Parrish's campaign headed into April with about $32,500.
They're striving to succeed term-limited Republican state Rep. Tom Goodson of Rockledge in the north coast Brevard County district.
Also in that contest, Republican Jeffrey Ramsey of Merritt Island had no campaign finance activity in March, and had raised about $15,000, with about $7,800 in the bank; Republican Thomas O'Neill of Rockledge had no campaign finance activity in March, and has raised $2,290, and had about $800 in the bank; Democrat Michael Blake of Cocoa raised $666 in March, giving him $766 total raised, and about $80 in the bank; and newcomer independent Shain Allen Honkonen has not yet filed any reports.
Parrish's and Sirois' March campaign contribution totals were among the largest among Florida House of Representatives' campaigns in the Central Florida area, not including that of House District 47 Democrat Anna Eskamani of Orlando, who has made a habit of topping House in campaign contributions in the region in most months. Earlier this week, her campaign reported bringing in another $19,234 for March, pushing her total contributions over $203,000 and her cash holdings to $152,000.
Also in the HD 47 race, Republican Mikaela Nix of Orlando raised $8,037 and lent her campaign $2,500. That brings her total haul to about $31,500, leaving her with just under $29,000 in the bank by the start of April. Stockton Reeves of Winter Park brought in $2,950 and lent his campaign another $4,700. That gives him $118,000 raised, including $94,000 he put in, and about $105,000 left in the bank going into April.
HD 47 is likely to be an open seat in north-central Orange County as Republican state Rep. Mike Miller of Winter Park is running for Congress.
Republican David Smith of Winter Springs again led all Seminole County house candidates as he reported raising $11,494 in March for his run in House District 28 in northeast Seminole. Including $85,000 he has put into his own campaign, Smith has gathered about $189,000 and has about $149,000 left. Democrat Lee Mangold of Casselberry raised just $941 in March. With $10,000 he lent his campaign, he has raised $25,400 and ended March with about $13,200 left.
They're eying for the seat being vacated by Republican state Rep. Jason Brodeur of Sanford.
In another race heating up, Republican state Rep. Bobby Olszewski reported raising $6,000 in March, giving him $43,300 raised and about $35,500 in the bank. Democrat Eddy Dominguez of Orlando reported raising only $1,000, but he also reported receiving $11,000 in in-kind contributions, including staff time. He has reported more than $20,000 in such in-kind support in two months, though his campaign has raised only $3,525 overall, and finished March with only about $1,500 in the bank. Democrat Matthew Matin of Winter Garden reported raising $2,000 in donations. With $1,070 loaned to his campaign, Matin raised $12,200 and had about $9,600 left.
That southwest Orange County race is likely to change now with the entry this month of former state Sen. Geraldine Thompson of Orlando. She has not filed any campaign finance reports.
In three other Florida House of Representatives contests in Central Florida, Democratic challengers sent significant fundraising challenges toward their Republican incumbent opponents, who had been barred from fundraising during the first 11 days of the month due to the Legislative Session.
In the central Brevard County House District 52 race, Democrat Ann Fuller of Melbourne reported raising $8,157, her second $8,000 month since she entered the race in early February against Republican state Rep. Thad Altman of Indialantic. Fuller now has raised $16,677 and ended March with $15,582 in the bank, while Altman did not raise any money in March, and finished the month with a total raised of $25,050, and only $18,803 in the bank.
In the House District 30 race, covering south-central Seminole County and parts of north-central Orange County, Democratic Maitland City Commissioner Joy Goff-Marcil reported raising $7,340. In less than two months she has raised $14,890 and entered April with about $11,560 left. Republican state Rep. Bob Cortes raised $5,760 in March. Yet Cortes already had a comfortably-sizable campaign fund, and now has raised $94,675, with about $77,440 left in the bank. Democrat Clark Anderson of Winter Park reported raising $1,275. With the $10,000 he had previously lent his campaign, he finished March with $12,525 raised and $11,666 in the bank.
In east and south Osceola County's House District 42, Democrat Barbara Cady of Kissimmee reported raising $5,380 in March. That gives her $26,754 so far, and $16,831 left heading into April. Republican state Rep. Mike La Rosa of St. Cloud raised just $60 in March, though, like Cortes, he already had a hefty campaign fund. He has raised $112,467 overall and entered April with $61,282 in the bank.
In four other contested house races in Central Florida, Democratic challengers raised modest or small amounts of campaign money for campaign fund totals still under $10,000, while House District 29 Republican State Rep. Scott Plakon of Altamonte Springs; Republican House District 31 state Rep. Jennifer Sullivan of Mount Dora; Republican House District 50 state Rep. Rene Plasencia of Orlando; and Republican House District 53 state Rep. Randy Fine of Palm Bay also raised little money in March, most of them held comfortably-large campaign fund balances.
Raising little money in March were unopposed Democratic state Reps. John Cortes of Kissimmee in House District 43; Kamia Brown of Ocoee in House District 45; Bruce Antone of Orlando in House District 46; Amy Mercado of Orlando in House District 48; and Carlos Guillermo Smith of Orlando in House District 49. Each entered April with modest campaign funds of less than $50,000 apiece.