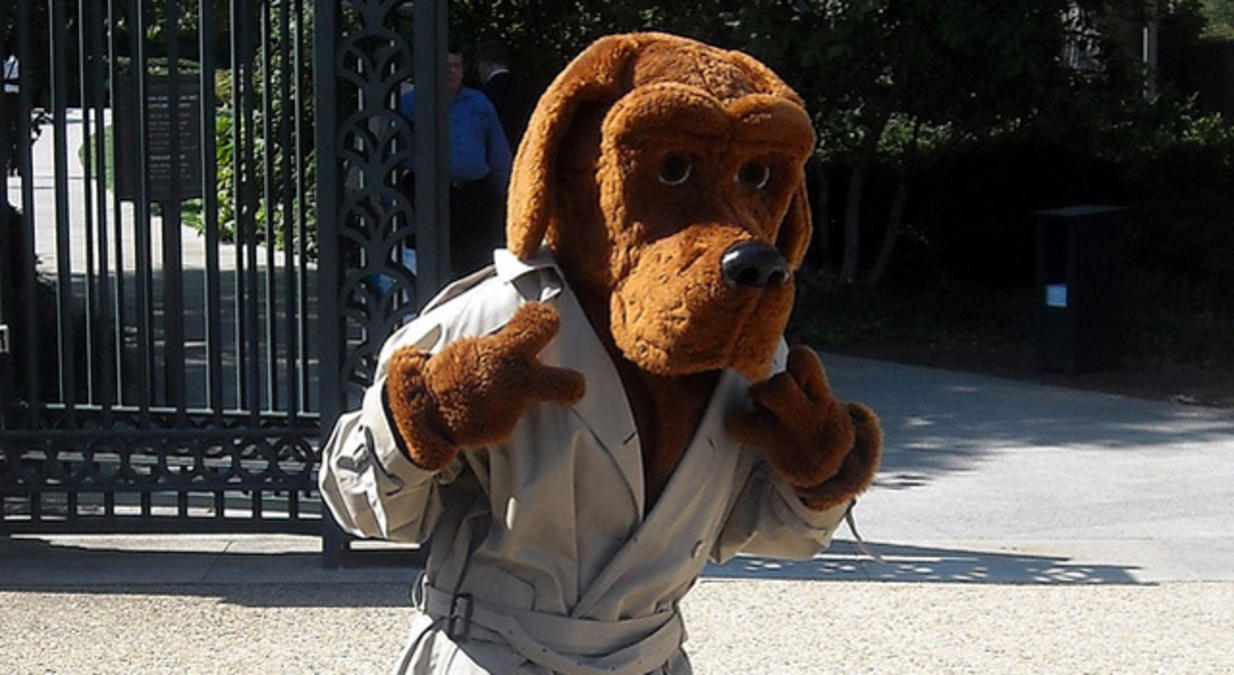 The Tallahassee Police Department's Special Investigations Section closed a case this past week that exudes "Florida man."
The unit got a tip that local jeweler Jose P. Cancel, 59, was doing some shady stuff out of the backroom of his Thomasville Road storefront.
When officers arrived with search warrants in hand, those suspicions were confirmed.
Most jewelry stores worth their salt do their fair share of custom work, but Cancel took it a step further by making dental impressions of customers via an unlicensed lab operating out of the storefront.
The purpose? Making custom "grills" — the often-gold dental inserts that were peak "Dirty South" chic in the mid-2000s.
Police found more than 200 teeth molds and $800 in cash when they searched the shop.
They charged Cancel with practicing dental hygiene without a license, a felony, as well as operating an unregistered dental lab, a misdemeanor.
Coming up, the usual assortment of tidbits, leftovers and not-ready-for-prime-time moments by Andrew Wilson, Danny McAuliffe, Michael Moline, and Peter Schorsch.
But first, the "Takeaway 5" — the Top 5 stories from the week that was:
Rick Scott enters U.S. Senate race — Republican Gov. Rick Scott declared his bid for the U.S. Senate on Monday, formalizing what's expected to be one of the most-watched races of the 2018 election. Scott will challenge incumbent Democratic Sen. Bill Nelson, who has held public office since the 1970s. At his launch in Orlando, Scott made it clear that he'd brand himself as a political outsider. "I didn't fit in Tallahassee because I didn't play the insider game. I never intended to fit into Tallahassee. And guess what? I'm not going to fit into Washington either," announced Scott. The term-limited Governor refrained from attacking his opponent at the launch but promised to continue his jobs push and fight for term limits if elected.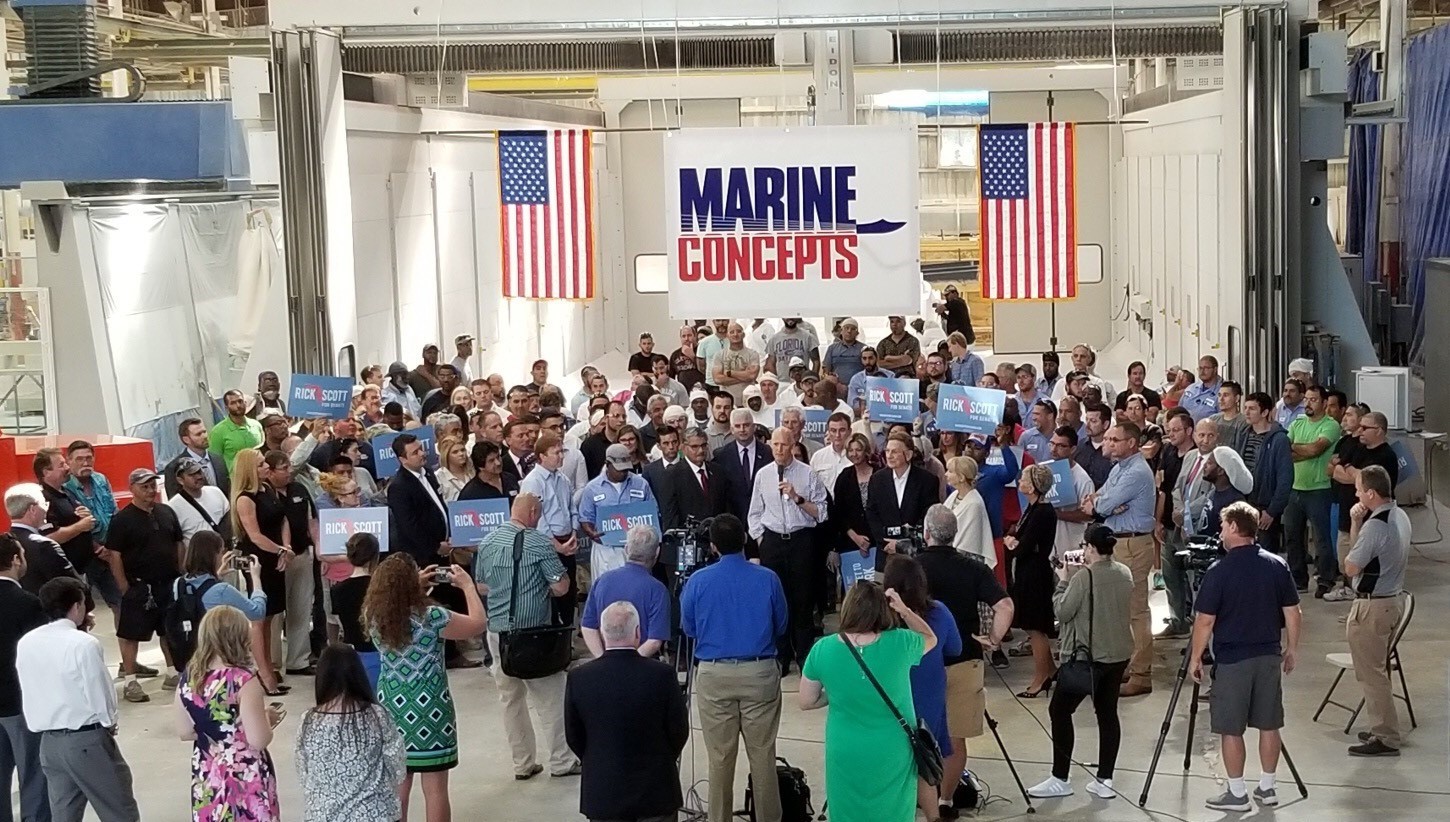 Tallahassee judge allows homegrown pot — Leon County Circuit Court judge Karen Gievers ruled in favor of allowing Joe Redner, a Tampa strip club mogul, to grow his own medical marijuana. Redner, a cancer-stricken millionaire, now can possess, grow and use marijuana for "juicing," which doctors have told him can aid in keeping his cancer in remission. Gievers cited a constitutional amendment passed by voters in 2016 when delivering her ruling. Because Redner is a qualifying patient, he has a constitutional right to possess a live marijuana plant, explained Gievers in the decision. The state immediately filed a notice to appeal Gievers' ruling. The Legislature and the Department of Health Office of Medical Marijuana Use have been criticized for implementing laws and rules not consistent with the 2016 constitutional amendment.
CRC to enter final stage — The Florida Constitution Revision Commission is primed to wrap soon. The 37-person panel charged with revising the state's governing document will begin final consideration of 12 ballot items on Monday. Twenty-four proposals were initially cleared by the CRC, but the panel's Style & Drafting Committee has consolidated that number to 12, looping in several related recommendations into ballot items. Controversial proposals — such as a plan to up the state's employment eligibility verification plan and a proposed ban on greyhound racing — are isolated amendments. To appear on the ballot, each drafted amendment will need the approval of 22 commissioners. To pass in November, each will have to garner 60 percent voter approval. Five other amendments already have reached the ballot through the Legislature and voter initiatives.
Tallahassee joins gun pre-emption lawsuit — Florida's capital city has joined several local governments across the state bringing a legal challenge to a 2011 gun statute, which pre-empts gun regulations to the state, barring local governments from adopting their own firearms restrictions. The City of Weston and nine other municipalities filed the suit in early April. The resolution passed by Tallahassee City Council supports the lawsuit and means the city will pay $10,000 to help cover legal costs for the law firm representing the local governments. The council is headed by Mayor Andrew Gillum, also a Democratic gubernatorial candidate. The Leon County Commission, the Tallahassee Democrat reports, may also join in support. The commission earlier this week passed an ordinance mandating three-day waiting periods and background checks for gun sales on public property. The Democrat reported that those against the proposal warned the ordinance could violate the 2011 pre-emption law.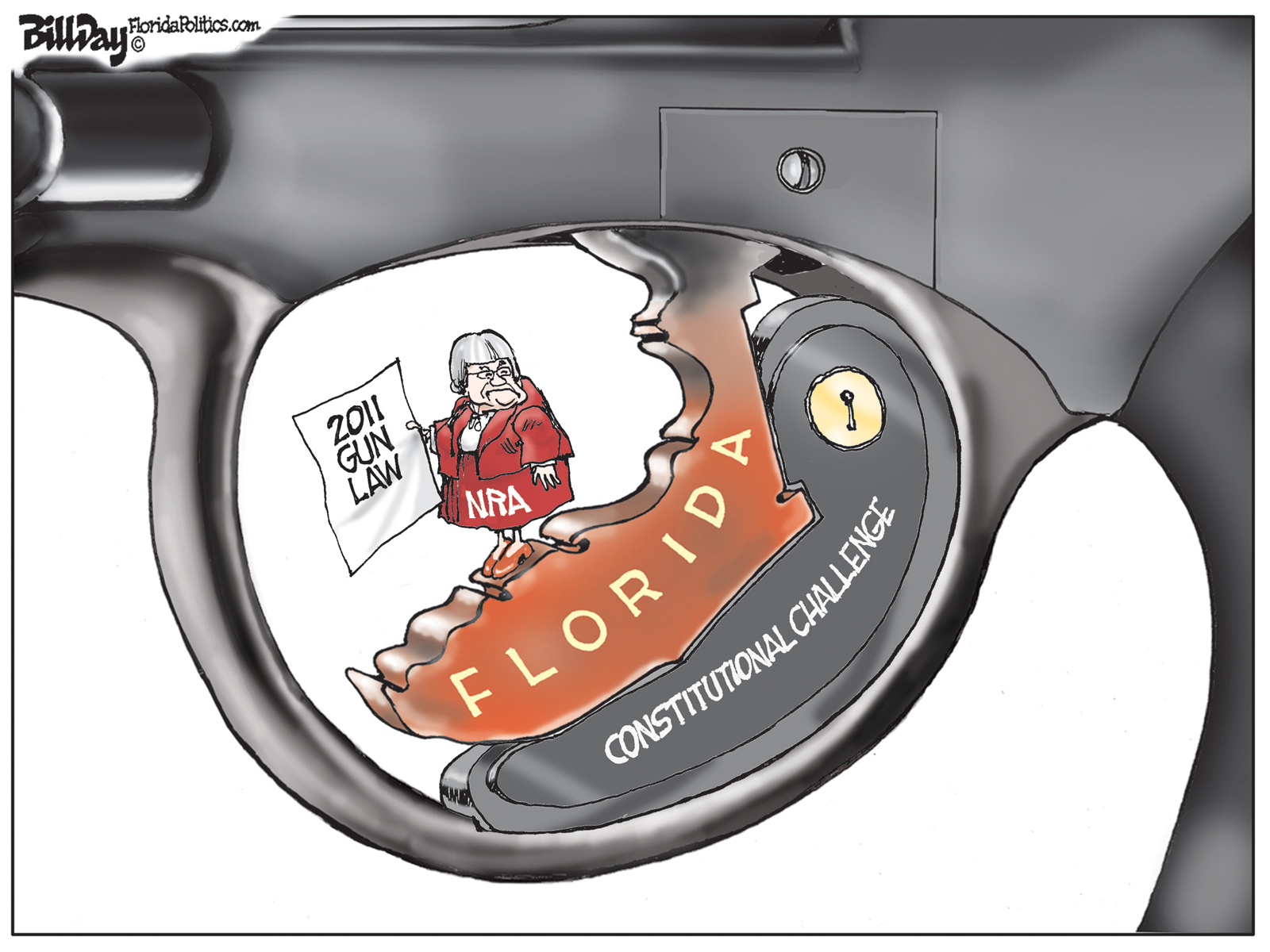 'Una persona muy especial' — Gov. Scott's trusted aide Jereima "Jeri" Bustamante passed away in a tragic boating crash Sunday night in the Keys. Bustamante, who Scott appointed press secretary in 2014, reportedly helped the Governor learn Spanish and often accompanied him on trips to South Florida. She had left Scott's administration but was primed to handle Hispanic media for Scott's 2018 U.S. Senate campaign, which launched just a day after Bustamante's passing. The Miami Herald reported that during a campaign launch stop in Hialeah, Scott eulogized Bustamante in Spanish, using words she could have taught him. "Jeri Bustamante fue una persona muy especial. Es una buena amiga," Scott told media. Translation: "Jeri Bustamante was a very special person. A good friend."
Bondi honors victim advocates
Attorney General Pam Bondi this week awarded victim advocates and law enforcement for what she called "exceptional efforts in protecting and counseling victims." She presented the awards at her annual ceremony commemorating National Crime Victims' Rights Week at the Capitol.
This year's theme, "Expand the Circle, Reach All Victims," highlights the importance of reaching all victims and emphasizing the importance of inclusion in victim services.
"I am thankful for all who dedicate their lives to serving victims of crime, including those who rushed to the scene of tragedy following recent mass casualty events," Bondi said in a statement. "All our award recipients are exceptional and play a vital role in helping victims heal, and I am eternally grateful for their service."
Recipients include Dr. Wade Barnes, Women's Center of Jacksonville; Carl Harms with the State Attorney's Office, 4th Judicial Circuit; Julie Weintraub, Hands Across the Bay; Detective Suzanne Clouchete with the Osceola County Sheriff's Office; Detective Greg Farless with the Indian River County Sheriff's Office; and Chief John Mina, City of Orlando Police Department.
Patronis talks financial security
In the midst of Financial Literacy Month, Chief Financial Officer Jimmy Patronis is reminding Floridians that protecting themselves from fraud and taking steps to safeguard finances are of the utmost importance in the digital age.
Patronis, who successfully championed the elimination of fees tacked onto credit freezes, encouraged credit account holders to use freezes when they are victims of a data breach. He also emphasized password security and regular monitoring of credit reports.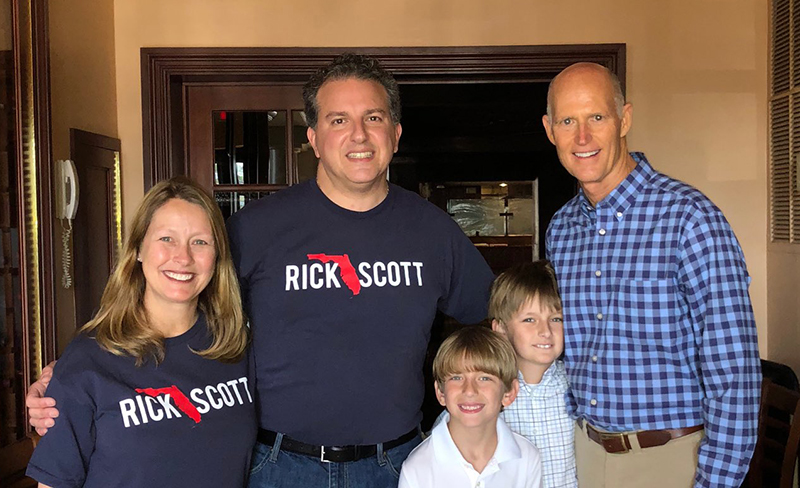 Patronis also offered a few tips to help Floridians from getting into debt traps. Don't borrow more than 20 percent of annual income, and keep monthly payments on credit to no more than 10 percent of monthly income, Patronis said. When budgeting, the CFO advised consumers to rank spending priorities and "cut the items on the bottom of the list" if needed.
"Nearly half of American adults don't have enough money saved for a $400 emergency, a third of American adults have not saved a penny toward retirement, and 16.7 million consumers were impacted by identity fraud in the United States last year," said Patronis. "These are shocking statistics and numbers we can change with increased awareness and education to safeguard your finances."
Patronis' Consumer Services division offers helpful resources to everyone in the state, including consumer alerts, overviews of common frauds and scams, insurance tips, and mediation programs for claims disputes.
Putnam attends Sarasota opioid roundtable
Agriculture Commissioner Adam Putnam, as a gubernatorial candidate, made a trip to Sarasota this week for a roundtable with local leaders on solutions to the opioid epidemic.
Joining Putnam at the Sarasota County Jail were Sheriff Tom Knight, state Rep. Jim Boyd, State Attorney Ed Brodsky and many others with firsthand knowledge of how the opioid epidemic has manifested within the county.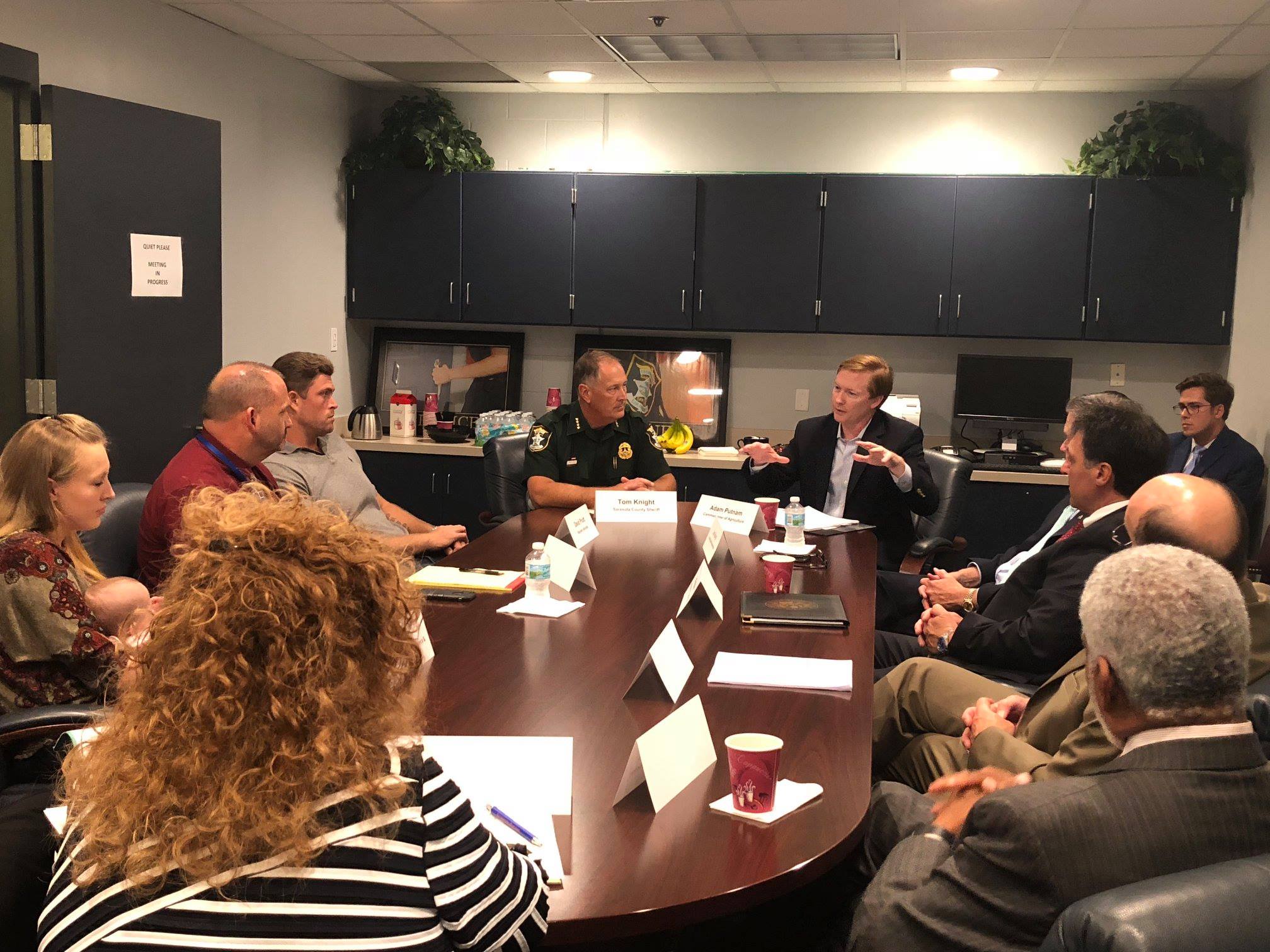 "As we look at ways to corral all these pieces of the puzzle, we're engaging in this conversation around the state," Putnam said. "I look forward to digging deeper into each of these components so we can figure out how we save our kids and how we save our state from the opioid epidemic because it's hollowing out our communities."
The discussion included an overview on Sarasota efforts to quell the crisis.
One initiative, offered by the county jail, helps inmates develop life skills to tackle their addictions and continues with support after release. Also present was a woman helped by the First Step Mothers program, which aids pregnant women battling addiction. She said such programs need more publicity.
"There's not many programs like this out there, and there should be," she said. " … Just knowing that there are people out there like each one of you that is willing to help would have made a big difference."
Corcoran commends President's work order
House Speaker Richard Corcoran sent a letter Thursday to President Donald Trump lauding him for a recent push to reform welfare in America.
Trump's Executive Order on Economic Mobility is aimed at decreasing the number of Americans nationwide who depend on federal assistance programs by upping work requirements to be eligible for welfare.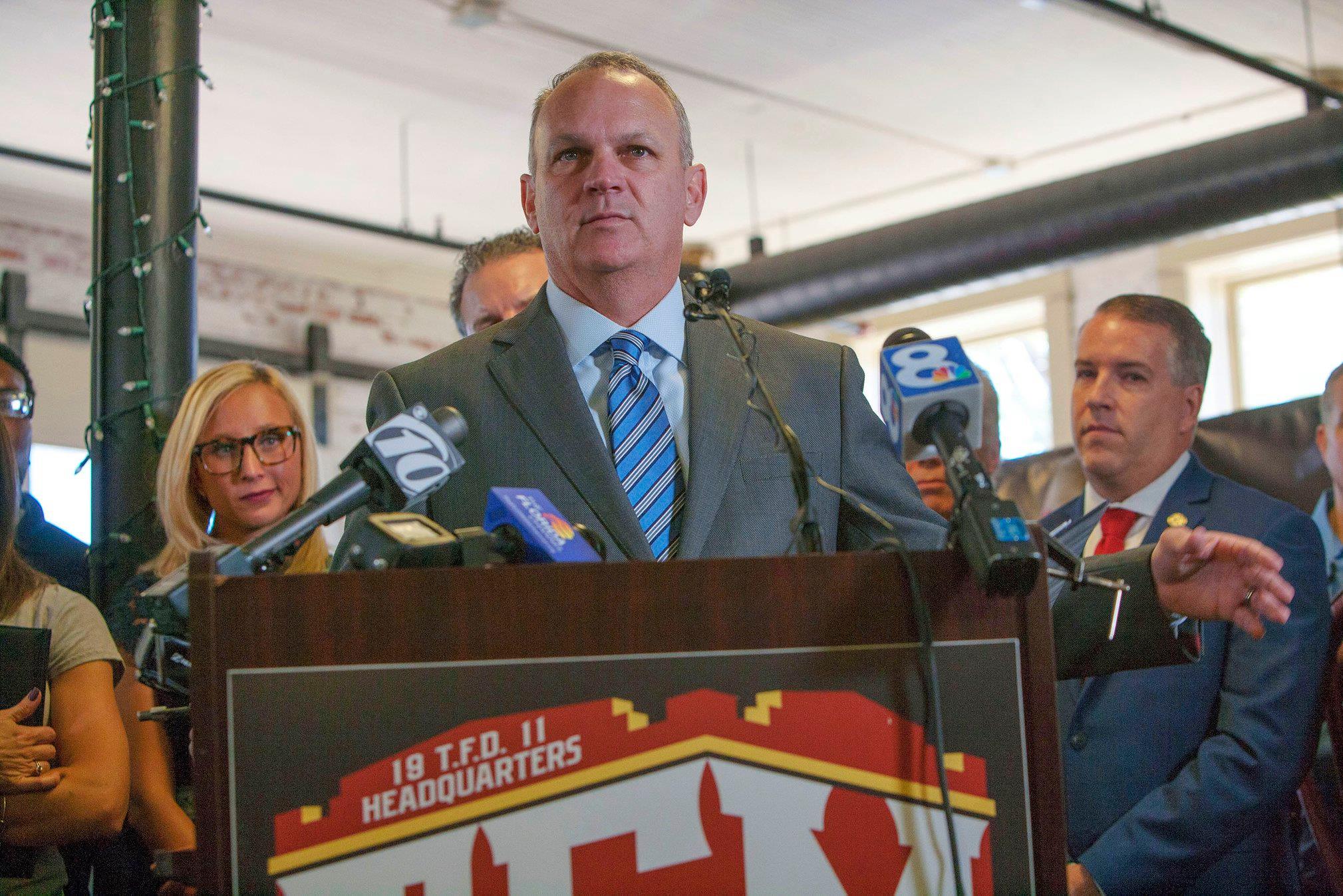 "Your comprehensive plan to move struggling Americans off government assistance and into the ranks of the working class is proof you're doing the job the American people elected you to do," wrote Corcoran.
In part, the order seeks to return a great deal of power to individual states. Corcoran highlighted in the letter that in the years following the Great Recession, Florida continued to cut taxes, increase jobs, and decrease debt and unemployment rates.
"It is my hope that Congress will actually deliver and codify your reforms," wrote Corcoran. "They have the time and I hope they have the resolve."
No word yet on gambling session
A rare special session focused on gambling is no guarantee, but recent developments point to its increasing likelihood.
The Naples Daily News reported Friday that two lawmakers have sent a "blueprint of recommendations" to House Speaker Corcoran and Senate President Joe Negron that is expected to help the Legislature reach an agreement with the Seminole Tribe of Florida, among other things.
Speaker-designate Jose Oliva and President-designate Bill Galvano reportedly worked up the outline sent to chamber leaders.
Still, Galvano told the Daily News that the two-day session isn't a guarantee.
Moreover, when Florida Politics asked for a copy of the "blueprint," it was told no such document existed.
Corcoran raised the possibility of a special session this month because the Tribe was no longer required to pay the state as part of an earlier agreement. But the Tribe has said it will continue paying its share to the state, which totaled a little more than $290 million last year.
Meanwhile, a proposed constitutional amendment will appear on the November ballot that would give voters sole authority to approve future expansions of gambling in the state. The proposal, backed by anti-casino interests, will need 60 percent voter approval to be added to the state Constitution.
Instagram of the week
The week in appointments
State College of Florida Manatee-Sarasota District Board of Trustees
John Horne, 56, of Bradenton, is the president of the Anna Maria Oyster Bar, Inc. He received his bachelor's degree from Clemson University. Horne succeeds Marlen Hager and is appointed for a term beginning April 10, 2018 and ending May 31, 2021. The appointment is subject to confirmation by the Florida Senate.
Florida Early Learning Advisory Council
Adrian Alfonso, 38, of Miami, is the tax director for Kaufman Rossion. He received his bachelor's degree from Florida International University. Alfonso is appointed to fill a vacant seat for a term beginning April 10, 2018 and ending at the pleasure of the Governor. He will chair the council.
Enterprise Florida Board of Directors
Gregory Celestan, 55, of Tampa, is the owner and chief executive officer of the Celestar Corporation. He served in the U.S. Army 1984-2004. Celestan received his bachelor's degree from the U.S. Military Academy and his master's degree from the University of Washington. He succeeds Julius Davis and is appointed for a term beginning April 12, 2018, and ending September 30, 2020. This appointment is subject to Senate confirmation.
FDFC isn't in the 'sunshine,' OPPAGA finds
Round two of an Office of Program Policy Analysis and Government Accountability investigation into the Florida Development Finance Corp. found quite a few problems with the way the bond issuer operates.
Among OPPAGA's discoveries: FDFC hasn't been giving the public proper notice about its meetings, and it fibbed in past investigations about changes it made to its conduit issuance policy. It also hasn't operated with a full board of directors for four of the past five years, and a couple of the board members it did have may have been ineligible to serve.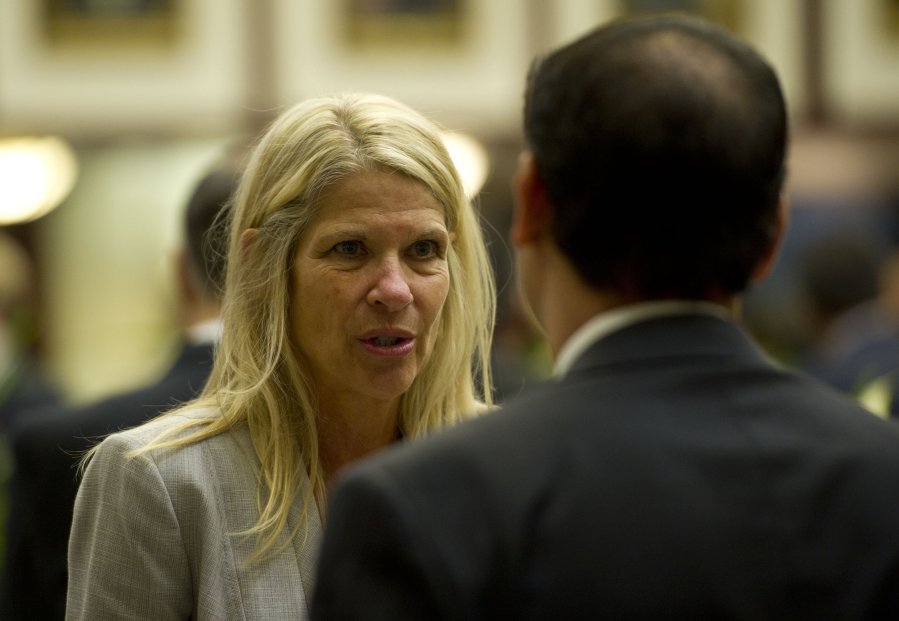 FDFC approved 13 bond projects totaling $479.6 million when it didn't have a fully stocked, or state Senate confirmed, board of directors.
The investigation was the second one ordered by state Sen. Debbie Mayfield, who has expressed numerous concerns with FDFC's decision making process surrounding Private Activity Bonds issued to All Aboard Florida for its controversial Brightline rail project, which intends to eventually offer passenger service from Miami to Orlando.
Three Member Panel has three members at last
A key state workers' compensation oversight board operated at full strength for the first time since 2014 on Tuesday, as its new employee representative took his seat.
Jason Robbins, a workers' comp attorney from Melbourne, won the appointment from Gov. Scott in June, but hearings in Tallahassee on reimbursement rates for medical providers under the system gave him his first opportunity to participate publicly.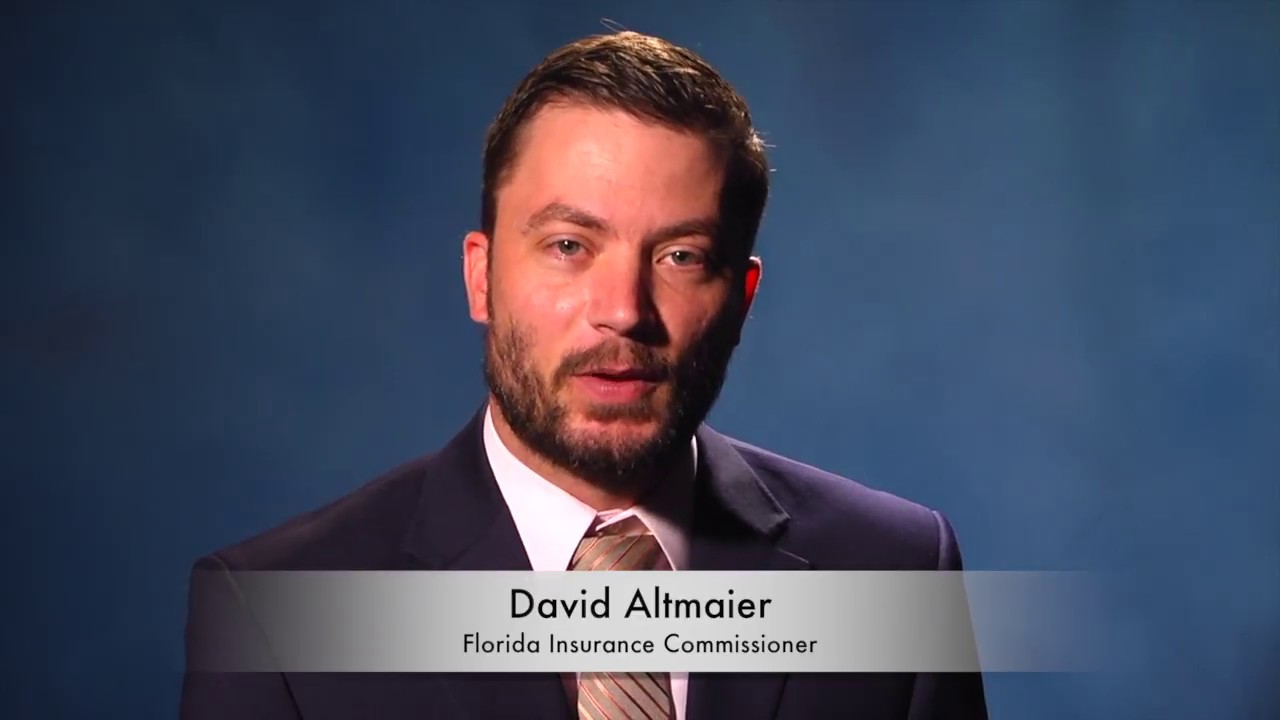 "It was great," Robbins said of his first meeting. "Very informative. I think the Division (of Workers' Compensation) does a great job." The panel oversees medical reimbursements under the workers' compensation system. Any increases of more than $1 million must be ratified by the Legislature. The panel OK'd reimbursement increases worth $144 million during the meeting.
As an attorney, Robbins represents workers under the worker' comp system. He said he replied to an ad seeking candidates for the position, which Scott had left vacant until the Legislature began applying pressure. The approval process required interviews with the governor and his aides, and ratification by the Legislature.
The panel also includes a representative of business interests, plus Insurance Commissioner David Altmaier.
The commissioner chaired the meeting and welcomed Robbins to the panel.
"With workers' compensation, there are two very key parties — you have the employers and you have the employees," Altmaier said. "I think it's important generally, for decision-making, to have as many perspectives as you can have."
Stakeholders in the system have expressed the employee perspective, "so I don't necessarily think we've lost anything by not having the employee representative on the panel," Altmaier said. "But certainly having that position filled is going to be of benefit to us going forward."
Did Robbins think the lack of someone to speak for workers harmed their interests?
"That might be a strong word," Robbins said.
"I think it's important that someone represents their voice. There's a whole side of the law for the foot soldier that wasn't discussed in this room. This is about money and efficiency," he said. "The quicker they get their medical treatment, the quicker they get better, the quicker they get back to work."
Robbins engaged actively in the hearing, asking a number of questions of division staff and industry representatives who addressed the panel. "As active as he's been, I feel really good about having that spot filled," Altmaier said.
Florida firefighters heading to Sooner State
More than two-dozen Florida Forest Service firefighters will touchdown in Oklahoma Saturday to give the state's own forces some much-needed reinforcement as they battle a 130,000-acre wildfire in the northwest corner of the state.
Putnam, who as the Commissioner of Agriculture oversees the forest service, announced the deployment Friday, praising the 28-man envoy for their "selfless dedication to protecting our fellow Americans."
State Forester Jim Karels gave his own salute in the announcement.
"Our firefighters have proved their bravery time and again when fighting Florida's wildfires," he said. "They are exceptionally well-trained, and we are ready to support the suppression efforts in Oklahoma in any way we can."
Florida has its own wildfires blazing — 27,156 acres worth at last count — but they're mostly under control. The two most significant ones, a 200-acre inferno in DeSoto and a 450-acre conflagration in Polk, were both 100 percent contained as of Thursday.
Study: Universities could use more commercialization
The Florida Council of 100 released a report his week highlighting the need for state universities to emphasize commercialization of their research and development efforts.
"The State University System Board of Governors has really moved the R&D ball forward over the past few years, but there's room to make a good system even better," said Lee Arnold, chair of the Council's Higher Education Committee.
The nonprofit, nonpartisan group comprised of business, civic, and academic leaders cited data showing only a 2 percent return on Florida's $2.4 billion annual research and development spending, ranking the state 17th nationwide.
The report, "Best Practices in Business-Academic R&D Collaboration," prompts universities to "recruit and empower a world-class faculty and staff, build a robust basic and applied RA&D machine, and enhance the commercialized mission."
Research and development in Florida, the Council said, already has a significant economic impact. It generates an estimated 55,000 jobs $7.6 billion of economic activity, along with intangible social and health benefits to the state overall.
Able Trust to host annual speech and research competition
In its mission to help prepare thousands of students with disabilities for the workforce, The Able Trust is once again hosting its annual Speech and Research Competition.
This year, however, it's named the Jeannie Amendola Speech & Research Competition to honor Amendola, who passed away in December. She served as a leader with CastABLE, the Disney diversity resource group that promotes inclusion of people with disabilities, and served on has been actively involved with The Able Trust.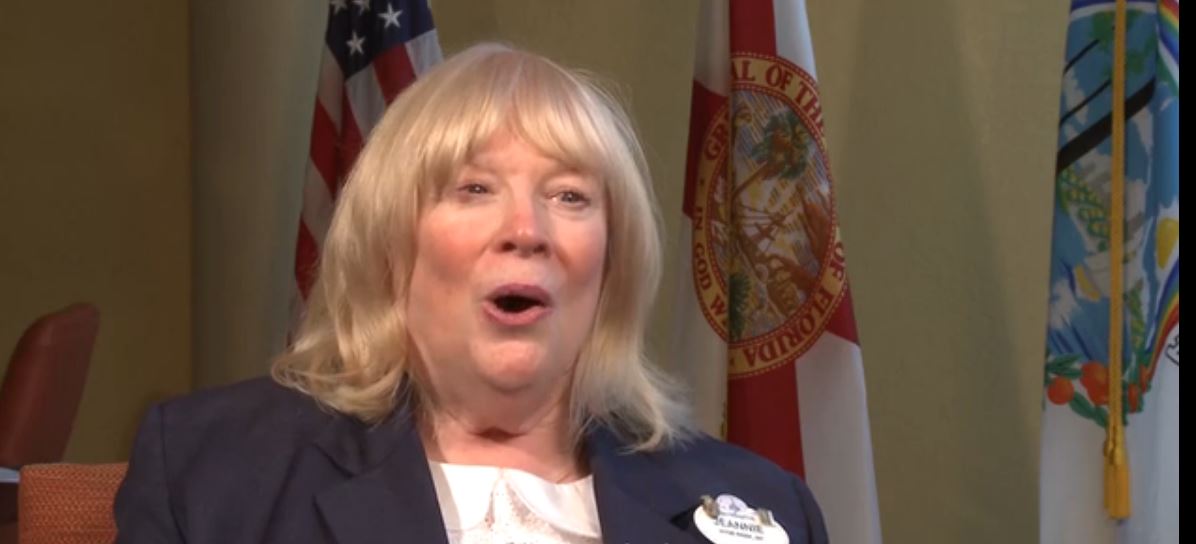 Regional competitions will kick off first on Tuesday at the Golden Eagle Golf & Country Club in Tallahassee. That's followed by in Orlando and South Florida on Wednesday and Thursday, respectively.
The competition draws 30 students from The Able Trust's High School High Tech Program to compete. Three finalists will advance to a presentation before The Able Trust Board of Directors in June.
The public-private nonprofit organization, in addition to its High School High Tech Program, administers initiatives across the state including, work experience training and technical assistance, transportation assistance, career development training, employment and career path direction, and assistance to businesses seeking to employ workers with disabilities.
Jersey Mike's chips in big for hurricane victims
Feeding Florida, a statewide food bank, received this week a portion of $300,000 raised via Jersey Mike's Subs to aid those affected by hurricanes Irma and Harvey.
When Irma devastated the state, Feeding Florida was at the ready with food and emergency supplies, working alongside state and federal partners to mitigate devastation from the September storm.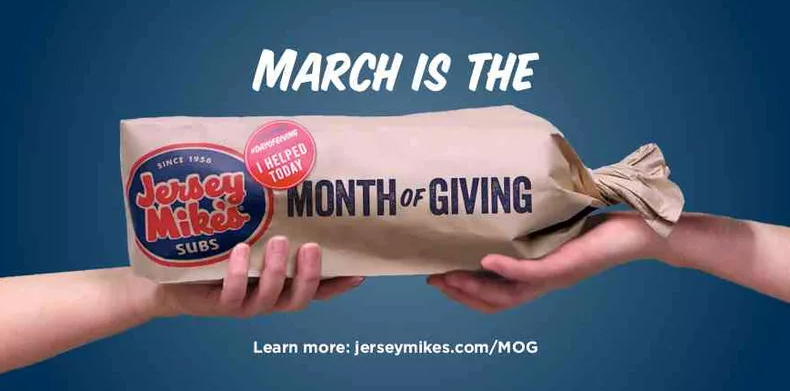 Jersey Mikes, in addition to feeding evacuees at local shelters and first responders after the storms, held a national fundraising drive to aid Feeding Florida and auxiliary state branches of the national Feeding America.
"After a devastating event like Hurricane Irma, the needs are evident, but as time goes by, few realize that many residents still need sustaining meals to get back on their feet — thankfully Feeding Florida provides that help," said Todd Quinzi, an area director for Jersey Mike's in Florida.
On the horizon of another hurricane season, Feeding Florida Executive Director Robin Safley added: "Feeding Florida's statewide network of food banks work day in and day out to provide a healthy, adequate and consistent food supply for families facing hunger in blue or gray skies."
FSU's Dedman School gets money for hospitality center
The Florida State University Dedman School of Hospitality this week announced a $2 million gift from The J. Willard and Alice S. Marriott Foundation to establish a Marriott Career Center.
The donation will provide for renovations of facilities and an endowed fund supporting the center's ongoing operations. The hospitality-focused career center will provide valuable support to the school's students.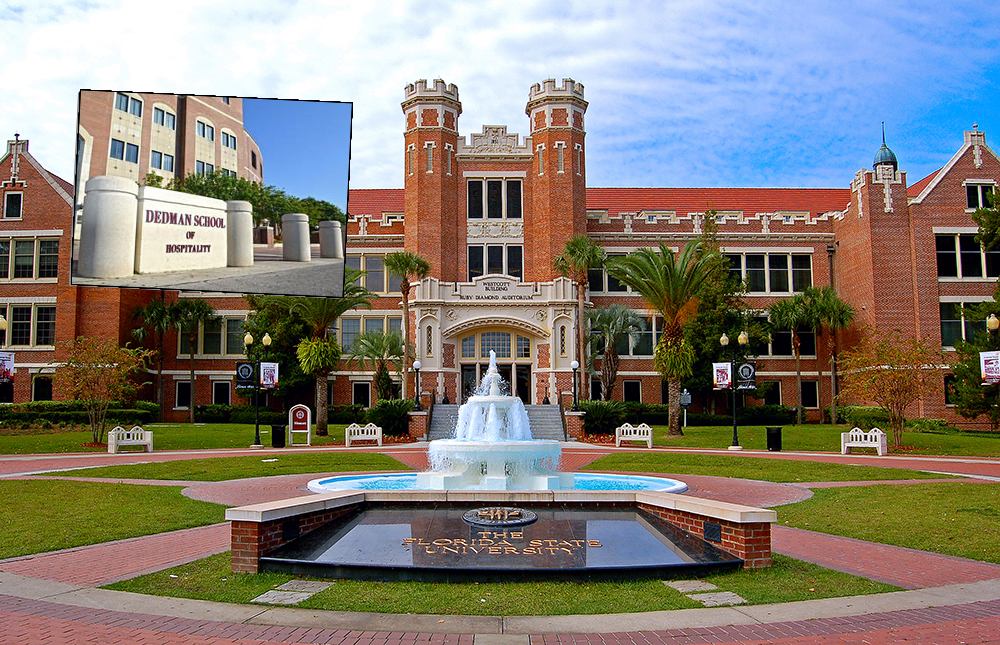 "We prepare our students to launch careers by helping them develop relationships with top hospitality organizations through internships and work experiences," said Alishia Piotrowski, Dedman's director of industry relations.
"The new Marriott Career Center will be a home to online and in-person recruiting, workshops, résumé building and branded events aimed at connecting industry professionals with our students," she added.
The renovated space in Dedman's home at FSU's University Center will "offer students the opportunity to polish interview skills, fine-tune résumés and cover letters and network with industry leaders, recruiters and prominent alumni," a news release said.
Leon County hosts 'amnesty day' for solid waste
In an effort to prevent illegal dumping, Leon County Government will host an 'Amnesty Day' for residents to drop off solid waste items for free. The event will be Saturday, 9 a.m.-5 p.m., at all Rural Waste Service Centers.
The Leon County Solid Waste Facility will be open 8 a.m.-5 p.m. All Leon County citizens will be allowed to participate, with a valid ID verifying their residence.
Allowed for drop-off are bulky waste items such as appliances (refrigerators, stoves/ovens, washing machines, dryers, etc.), household garbage, paint, batteries, oil, antifreeze and tires.
Paint amounts larger than five gallons should be brought to the Solid Waste Facility, 7550 Apalachee Parkway.
After Amnesty Day, citizens may visit the Leon County Rural Waste Service Centers during normal business hours: Friday, 9 a.m.-6 p.m., and Saturday and Sunday, 9 a.m.-5 p.m.
The Solid Waste Facility is open Monday-Saturday, 8 a.m.-5 p.m. Normal service charges will apply.
A lecture sure to strike a chord
Leon County's second library lecture of the year features Pulitzer Prize and Academy Award-winning composer Dr. Ellen Taaffe Zwilich and internationally known music ensemble Trio Azul. The event will take place next Thursday at 7 p.m. at the LeRoy Collins Leon County Main Library, 200 W. Park Ave. in downtown Tallahassee.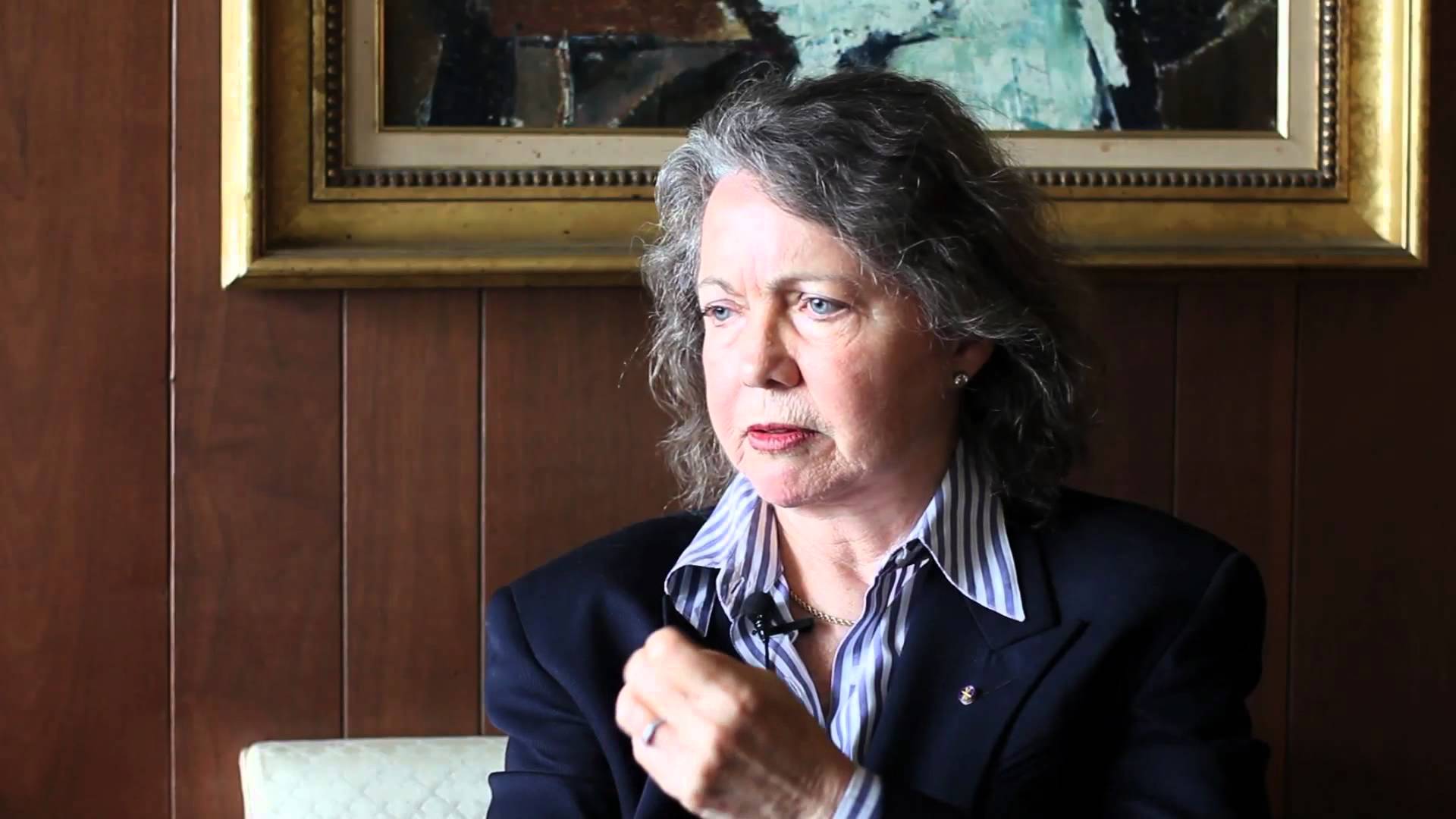 Zwilich, who was recently inducted into the American Classical Music Hall of Fame, is the recipient of numerous prizes and honors, including the 1983 Pulitzer Prize in Music, an Academy Award, four Grammy nominations, and the NPR and WNYC Gotham Award for her contributions to the musical life of New York City. She now serves as the Francis Eppes Distinguished Professor at Florida State University.
Following the lecture, internationally known musical ensemble Trio Azul will perform a selection of piano trios among the shelves on the second floor of the Main Library. The event is free and open to the public.
Now for this week's edition of Capitol Directions: