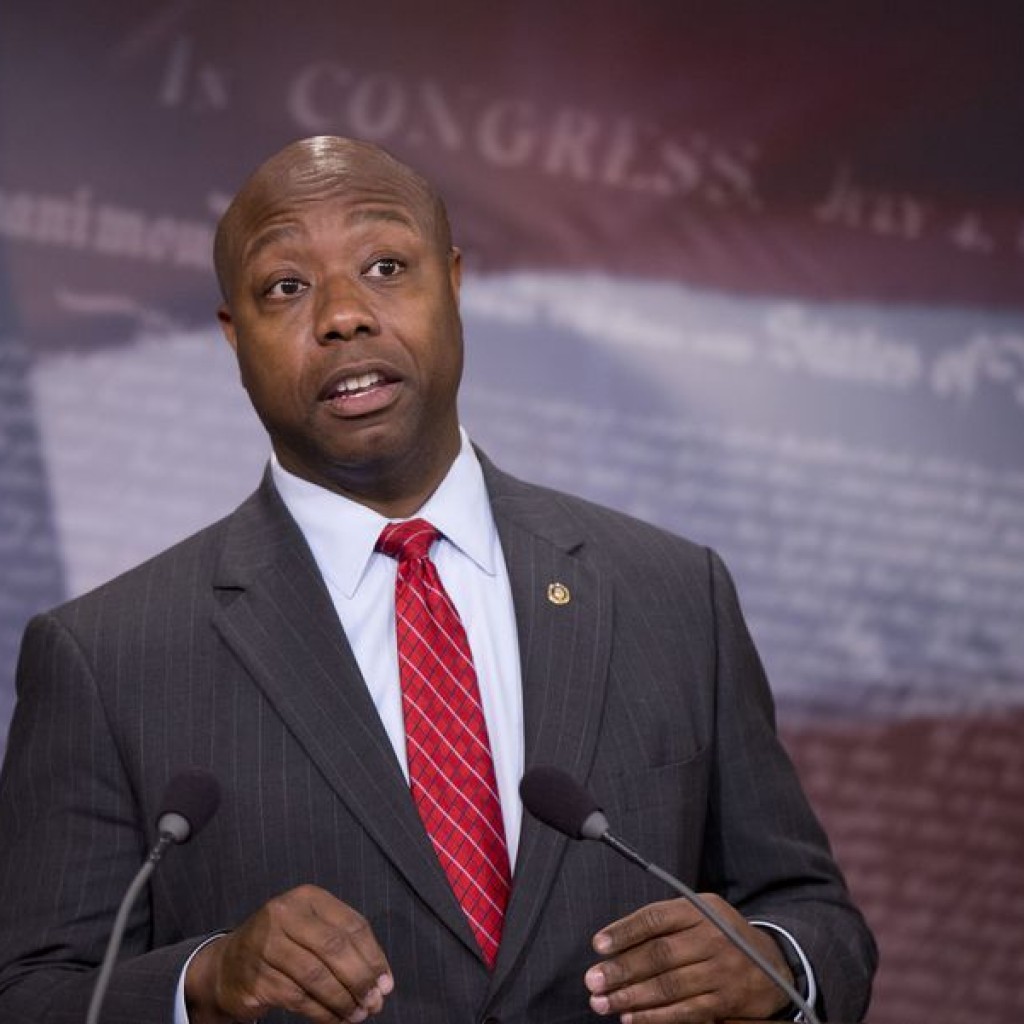 South Carolina Republican Sen. Tim Scott is in South Florida today for the Republican Party of Miami-Dade County's annual Lincoln Day Dinner.
Scott, the first black U.S Senator from the South since Reconstruction, will be the keynote speaker at the Lincoln Day Dinner, which is among the largest annual fundraising drives for local Republican parties.
The event begins at 6 p.m. at The Doubletree hotel at 711 NW 72nd Ave. in Miami. The bottom-level admission price clocks in at $150 and includes access to a cocktail reception and dinner. Tickets at the $300-and-up level grant admission to a VIP reception with Scott.
For more information, or to purchase tickets, visit the Miami-Dade Republican Party's website or call 305-591-3840.
Scott was recently profiled by POLITICO, which named him not just the most influential black Republican in America, but the most prominent and influential black elected official overall.
"He is not just a generic black Republican in a generic period of history; he is the most powerful and prominent black elected official in America, serving at a time of heightened racial tension and widespread accusations of xenophobia against his own party and the president who leads it," Tim Alberta wrote in the profile. "This ensures that Scott wears a target on his back regardless of the issue or crisis at hand."
Scott was appointed to the U.S. Senate by then-South Carolina Gov. Nikki Haley in 2013 to fill the seat of former Sen. Jim DeMint. He was elected to serve out the remainder of DeMint's term in 2014 and went on to win re-election to a full term in 2016, garnering more than 60 percent of the vote.
The event invite is below.