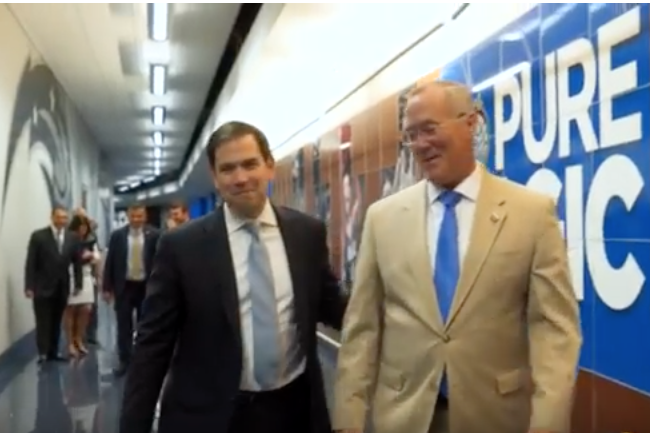 Republican state Rep. Mike Miller has launched a new digital video ad that offers U.S. Sen. Marco Rubio's endorsement praise in Florida's 7th Congressional District race.
The ad shows Miller and Rubio together at a recent fundraiser for Miller's campaign, walking a corridor of Orlando's Amway Center with Miller, stating, "The people of Central Florida will have a pretty clear choice to make. I know Mike will win. And I believe with all my heart that he will make a difference, and I look forward to working with him and making that difference."
Miller worked on Rubio's campaigns, and Rubio endorsed Miller last summer.
The new ad also uses footage featuring Gov. Rick Scott, who was featured in Miller's first ad. Scott also praised Rubio at a recent event in Central Florida, though he did not endorse him in the race, which includes fellow Republicans Scott Sturgill, Vennia Francois and Patrick Weingart.
They all seek to win the August 28 Republican primary for the chance to take on Democratic U.S. Rep. Stephanie Murphy in CD 7, which covers Seminole County and north-central Orange County.