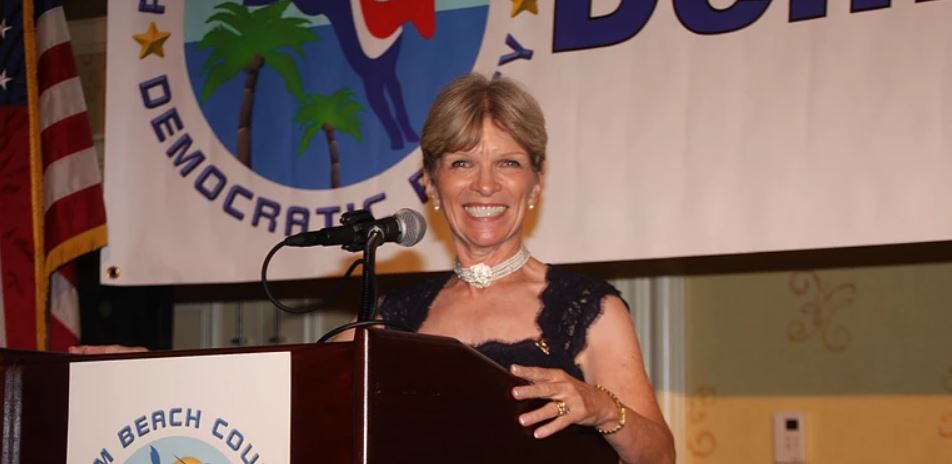 The Florida Democratic Party announced Tuesday that it had brought in more than $1.81 million during the first three months of the year, besting the Republican Party of Florida by more than $325,000.
The report represents party chair Terrie Rizzo's first full quarter at the helm since she was elected to the position in late 2017.
"After twenty years of Republican rule in Tallahassee, Floridians are ready for change and want leaders who will fight for them. With an impressive number of candidates running and back to back special election victories in 2018, Florida Democrats are outorganizing, outraising, and outworking Florida Republicans," Rizzo said in a news release.
"The FDP continues to speak to the issues that matter to Floridians, and we are investing in a state-of-the-art field, data, and digital program to propel our Democratic candidates to victory this fall. Democrats are creating momentum and energy, and our fundraising numbers are just the latest sign that our message is resonating across the state."
The $1.81 million haul was balanced out by $1.67 million in spending, leaving the party with nearly $5.67 million in the bank heading into April.
The Q1 report is a slight dip from the last quarter of 2017 and is about $300,000 shy of what Florida Democrats raised during the first quarter of 2014, the previous midterm election year.
RPOF's report shows $1.48 million in fundraising and $2.83 million in spending, putting the party coffers at about $14 million heading into Q2. Their report shows a $530,000 decrease compared to Q4 2017 and comes in substantially behind the $10.3 million raised during Q1 four years ago.
Both parties had top-line numbers that looked more robust, but included money that is considered "pass through" from statewide campaigns.
It's a regular practice for political committees tied to high-profile candidates to give the statewide party a contribution, but the party quickly turns around and then provides in-kind contributions back directly to the campaign for things like staff and polling. The money appears to be a general contribution, but is sent specifically to one campaign, so not available for general party expenses or other races.
The biggest contribution to RPOF was $300,000 from the congressional account of Northeast Florida U.S. Rep. Ron DeSantis, who is now running for Governor. FDP's top contribution for the quarter was a $250,000 check from a committee tied to former Miami Beach Mayor Philip Levine, who is also a candidate for governor. In both cases, that money will be used by the party to provide in-kind contributions to those gubernatorial campaigns.
On the whole, nearly $1 million of FDP's first-quarter haul came in via pass-through money from its candidates.
Still, the party account isn't the only fundraising vehicle for state Republicans.
The Florida Republican Senatorial Campaign Committee, chaired by Senate President Designate Bill Galvano, brought in more than $1.26 million during Q1, with $2.28 million banked.
The Florida Democratic Legislative Campaign Committee, chaired by Senate Minority Leader Designate Audrey Gibson, brought in about a quarter of that sum, $317,750, and has about $400,000 banked.
—
The News Service of Florida contributed to this post.