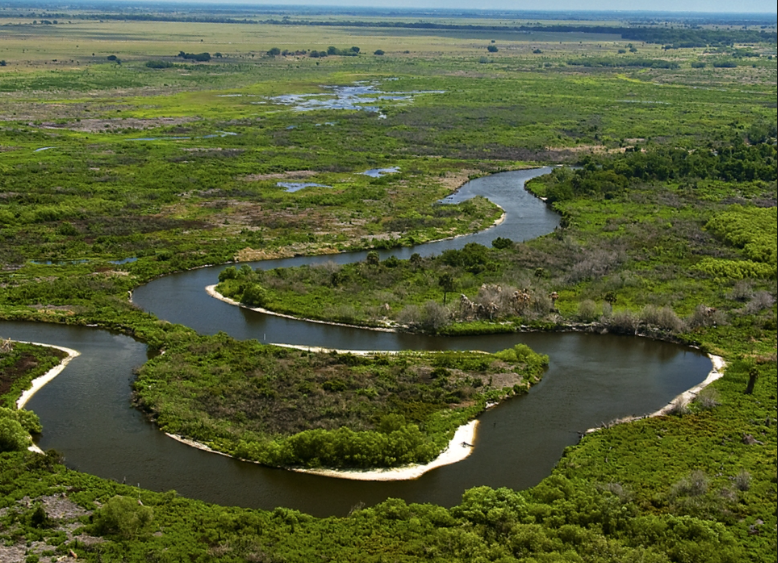 The Florida Chamber of Commerce released a video this week detailing Florida Atlantic University research on the Kissimmee River.
Securing Florida's Water Future: Kissimmee River spotlights a study conducted by FAU research professor Brian Lapointe, who works out of the university's Harbor Branch Oceanographic Institute.
The video focuses on several factors that affect the quality of water in the Kissimmee River basin, which extends south from Orlando to Lake Okeechobee and encompasses thousands of square miles.
It also delves into the Kissimmee Restoration Project, which aims to restore about 40 miles of the river's original path as well as dozens of square miles of the basin's historic floodplain-dependent ecosystem.
"Drainage projects, along with other human activities, have altered the quantity and quality of water flowing south to Lake Okeechobee, the Everglades and the downstream estuaries," Lapointe said in a press release.
"This video series allows us to share information on the Kissimmee River restoration, as well as other strategies that are underway to protect these important water resources for future generations."
The video explains that the Kissimmee River once stretched 103 miles from Orlando to Lake Okeechobee, but after severe flooding in 1947, Congress authorized the Army Corps of Engineers to deepen, straighten and widen it.
In the decades since, increased urbanization brought many septic tanks into the area, mainly near Orlando at the northern end of the river. The Chamber pointed to those tanks, which leach nitrogen and phosphorus into the waterway, as one of the larger challenges faced in the restoration.
"When it comes to securing Florida's future, there are few issues more important than water," said Florida Chamber president Mark Wilson. "With five million more people expected to call Florida home by 2030, science-based data is key to meeting the challenges Florida faces."
The video also includes segments with Jeff Couch, U.S. Army Corps of Engineers; Paul Gray, Ph.D., Okeechobee Science Coordinator, Audubon Florida; David Childs, Partner, Hopping, Green & Sams; Ernie Barnett, Executive Director, Florida Land Council; Drew Bartlett, Deputy Secretary for Water Policy and Ecosystem Restoration, Florida Department of Environmental Protection; and Bob Butler, Butler Oaks Farm.
The Kissimmee River video is below. Past water education videos produced by the Chamber are viewable on the group's website.