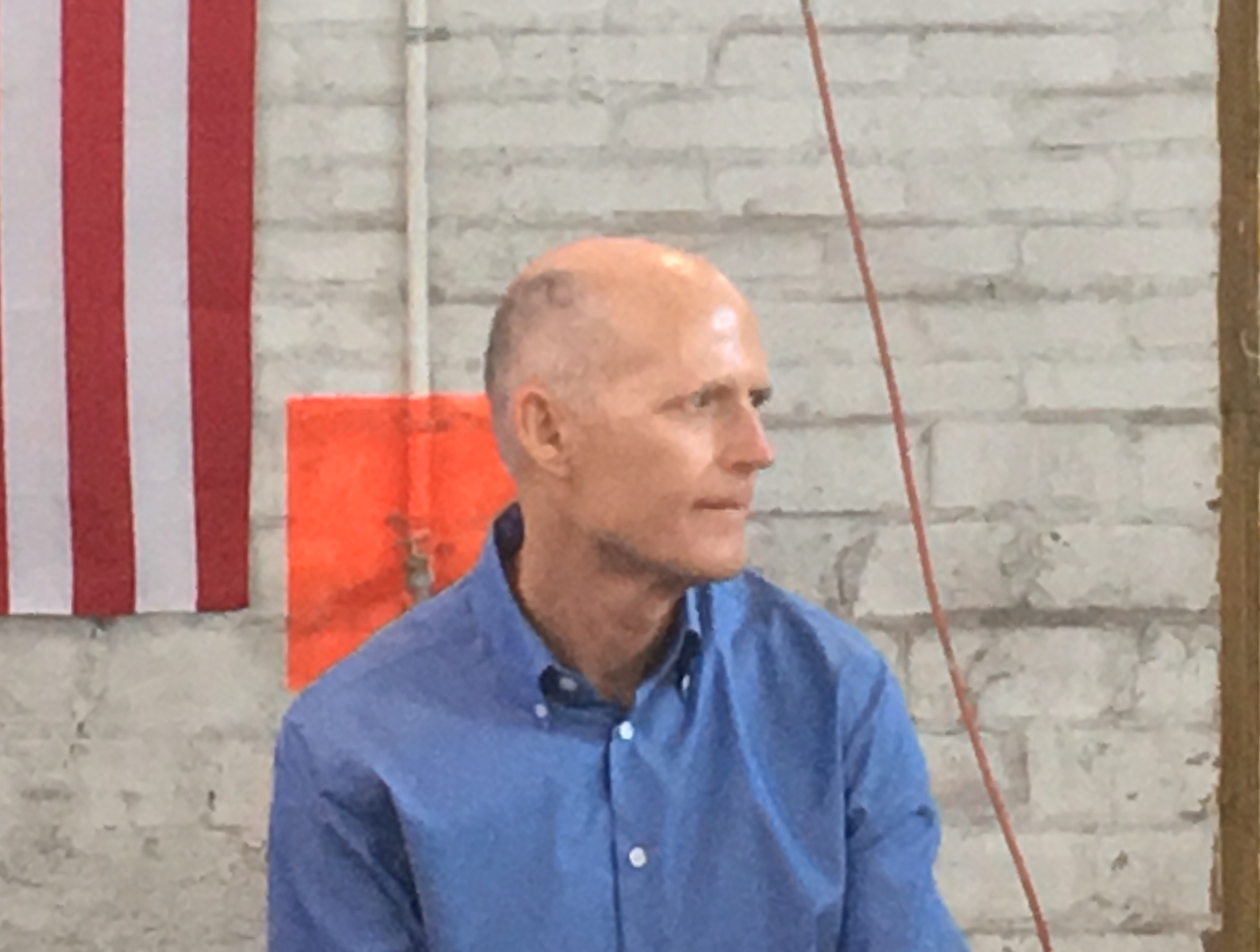 As the Senate campaign between challenger Rick Scott and incumbent Democrat Bill Nelson rounds into shape, the Governor's finances continue to be a talking point.
Florida Democrats have said the Republican Governor has offered "nothing but silence" regarding "his own secret account … and how he has become $46 million wealthier while he is in office."
In Jacksonville for a Wednesday morning roundtable with local businesspeople, Scott broke that silence, but offered little in the way of disclosure.
"This is just career politicians that are … these are just attacks to not talk about the issues," Scott said.
"I've been very transparent with regard to my net worth," Scott said. "I've put my assets in a blind trust so I would not have any conflicts. So I don't know actually what's in the blind trust."
Scott noted that he doesn't take a salary as Governor.
"I sold the state planes," Scott said, "and I pay most of the cost to fly around the state."
"These are just attacks," Scott added, "because Democrats don't want to talk about the real issues."