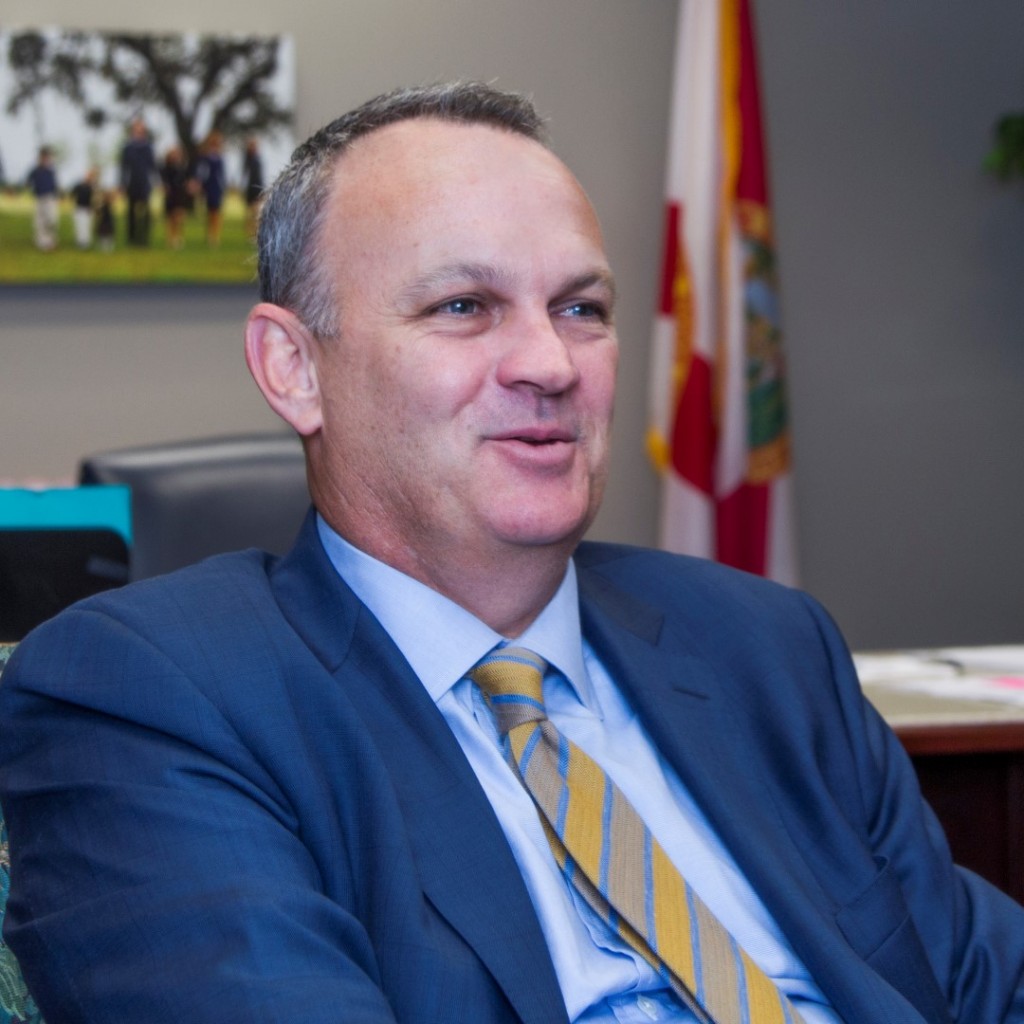 This… is… Politics!
Anticipated gubernatorial candidate and Republican state House Speaker Richard Corcoran works quickly.
The Speaker released a digital video Thursday afternoon creatively slamming the most cringe-worthy blooper of Wednesday's Democratic gubernatorial debate, which saw each candidate fumble — some more than others — over how much the state spends annually on K-12 education: $21.1 billion is set to fund the Florida Education Finance program in the upcoming fiscal year, according to the budget. In Corcoran's video, a $25.1 billion figure is used, a result of factoring in allocations for multiple programs outside the FEFP.
The bit is a play on "Jeopardy!" complete with the legacy show's theme music, buzzer sounds and graphics. It took less than 24 hours to make, and it's now marinating on Corcoran's Twitter and YouTube accounts.
Democrats love talking about education just as much as they love talking about spending your money. But instead of parroting the same liberal talking points, maybe at least ONE of them should take some time to do their homework. #Flapol #Sayfie #DemocratJeopardy pic.twitter.com/qzO8D7Fm1B

— Richard Corcoran (@richardcorcoran) April 19, 2018
Fox 13's Craig Patrick pressed each candidate to answer how much the state dishes out to schools, and if it should spend more or less. Public education is an issue in the fore for state Democrats and was a point of hot contention during the 2018 Legislative Session.
Still, these candidates faltered. And in doing so fell into a Republican pitfall that's sure to haunt them throughout the election. "Democrats want to spend more money without knowing any of the facts," reads the second-to-last frame of the video.
Candidate Philip Levine, former mayor of Miami Beach, said public education spending is one of the "top numbers." His best guess? "Right in the billions, Craig. … I think it's in the multibillions, Craig.
"And there's no question that we absolutely need to spend more going forth."
Orlando businessman Chris King answered within range, though he is clipped in Corcoran's video saying, "It's whatever it needs to be to honor our commitment." King estimated that it's between "$21 and $22 billion."
Tallahassee Mayor Andrew Gillum came close, saying the appropriation is in "the 22-billion-dollar range."
Former Congresswoman Gwen Graham said the number is "15 percent below what it needs to be currently."
No candidate answered right on the money. And Corcoran's digital response is timely and likely to generate some buzz.
It's worth noting that immediately after the across-the-panel hiccup, Florida Politics' Publisher Peter Schorsch suggested Corcoran and his team run loose with it.
Let's say I was close to @RichardCorcoran …

I'd suggest his video team (I believe he has one of them) cut an ad today w/ Democratic Gov. candidates stammering their answers to the education funding question, then close w/ reminder about how much Leg. spent on education. https://t.co/8PJuzY3emw

— Peter Schorsch (@PeterSchorschFL) April 18, 2018
Correlation isn't causation, but still.
A 'Daily Double' for the Speaker: When will you get in the race?
Correction: A previous version of this article did not include King's estimated range of the state K-12 budget.