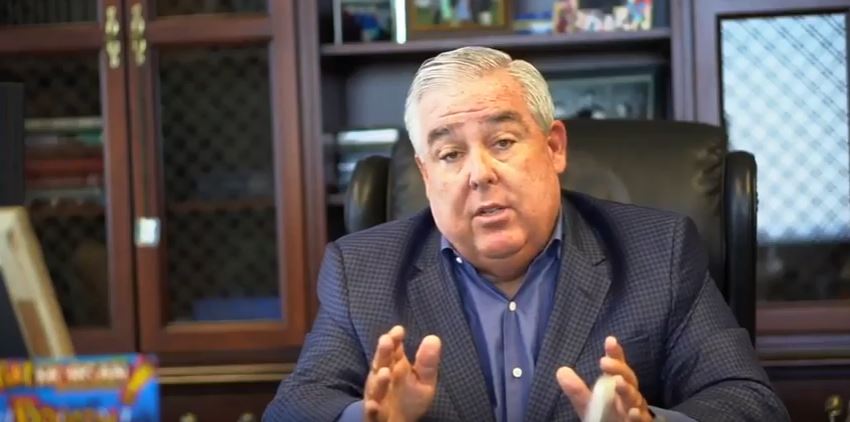 A Tallahassee judge has dismissed one of the plaintiffs in John Morgan's legal effort to overturn the state's ban on smoking medical marijuana.
Roberto Pickering of Leon County, who suffers from post-traumatic stress disorder, was one of three patients with a chronic illness who want to smoke medicinal cannabis under a state constitutional amendment passed in 2016.
In an order filed Thursday, Circuit Judge Karen Gievers dropped him from the case, citing his "non-compliance" with requests for information and "non-contact" with attorneys.
That leaves Diana Dodson of Levy County, a cancer patient; Cathy Jordan of Manatee County, who has Lou Gehrig's disease; and Florida for Care, a newly added "corporate" plaintiff and pro-medical marijuana group.
A one-day trial remains set for May 16, as does a hearing before the trial on the state's motion for summary judgment, which allow parties to win a case without a trial. If Gievers decides not to grant summary judgment, she'll hear the case without a jury.
The suit originally was filed last July by People United for Medical Marijuana, the political committee behind the amendment. The named defendant is the Department of Health, which regulates the drug through its Office of Medical Marijuana Use.
Morgan, of Morgan & Morgan law firm fame, bankrolled the initiative that was OK'd by 71 percent of voters. He's also behind the current lawsuit, which seeks a declaratory judgment that the smoking ban runs counter to the amendment's language.
Lawmakers approved and Gov. Rick Scott signed into law implementing legislation for the amendment that does not allow medicinal marijuana to be smoked. Plaintiffs' attorney Jon Mills has said the amendment's definition of marijuana implicitly includes the smokable kind.