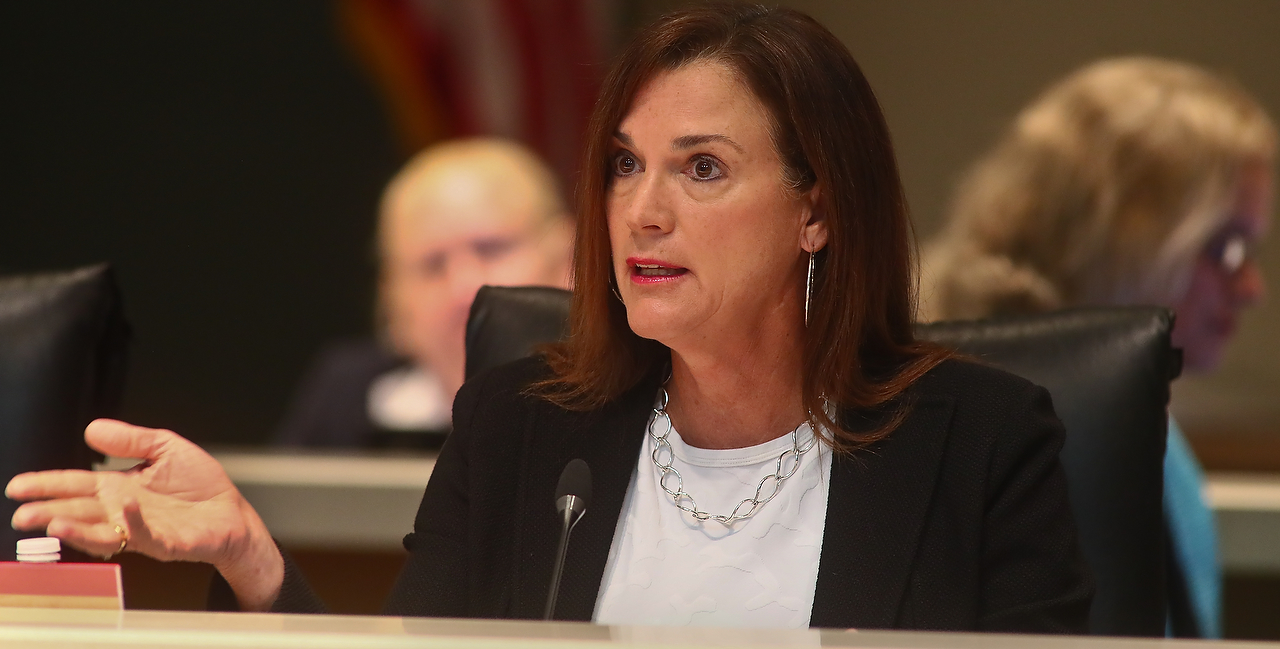 Sen. Dana Young is pressing the Department of Health to ramp up efforts to issue more licenses for medical marijuana providers.
Young, a Tampa Republican, sent a letter to Office of Medical Marijuana Use director Christian Bax on Tuesday.
She referred to the state's cracking the 100,000 mark last Friday – coincidentally on April 20, or 4/20 – in the number of registered medicinal cannabis patients.
Lawmakers, as well as patient and provider advocates, have been complaining about Florida's supply of medicinal cannabis not keeping up with what they say is the burgeoning demand.
"Given the indisputable fact that patient demand for medical marijuana is quickly increasing, my strong recommendation is that the Department award the additional four contingent MMTC (medical marijuana treatment centers) licenses in the upcoming review cycle to be activated once the number of qualified patients reaches 200,000," Young wrote.
Approved MMTCs currently number 13, with 34 retail locations across the state, state records show.
"Thus, the review for issuance of licenses for the 200,000 patient threshold would be done at the same time as the review for licenses to meet the initial 100,000 threshold," Young said.
She added: "Based on information from my constituents and others interested in the success of Florida's medical marijuana program, there are many interested and qualified applicants for these statutorily mandated additional MMTC licenses, ensuring that the current application cycle will have a sufficient number of strong candidates."
(For those wondering, her campaign account reported a $1,000 contribution on March 30 from Surterra Texas, a medical cannabis company. Surterra also is licensed in Florida, with six dispensaries here. Young faces re-election this November against outgoing Democratic House Leader Janet Cruz, also of Tampa. Democrat Bob Buesing has said he's dropping out of the race.)
But a Health Department spokesman last week noted that patients not only have to be registered to trigger additional licenses, but also "active" and "qualified," according to state law.
That means they also must have a patient identification card, Devin Galleta said. As of last Friday's tally, the number of "approved ID card applications" is only 75,208, with 2,935 more applications being processed.
Young has lambasted Bax before over the backlog of applications for both marijuana growing and dispensing licenses and state-issued patient ID cards. Bax, in turn, blamed delays, in part, on the number of lawsuits and administrative challenges over marijuana.
At a committee meeting last October, Young shot back, "I'm not buying it that because there's litigation out there you can't fulfill your statutory duty to issue these licenses."
"The department is currently in the rulemaking process for the acceptance of new MMTC license applications," Galleta said Tuesday. "We appreciate Sen. Young's input into the process and will take her recommendation into consideration as we work to finalize the rule."
The full text of the letter is here.