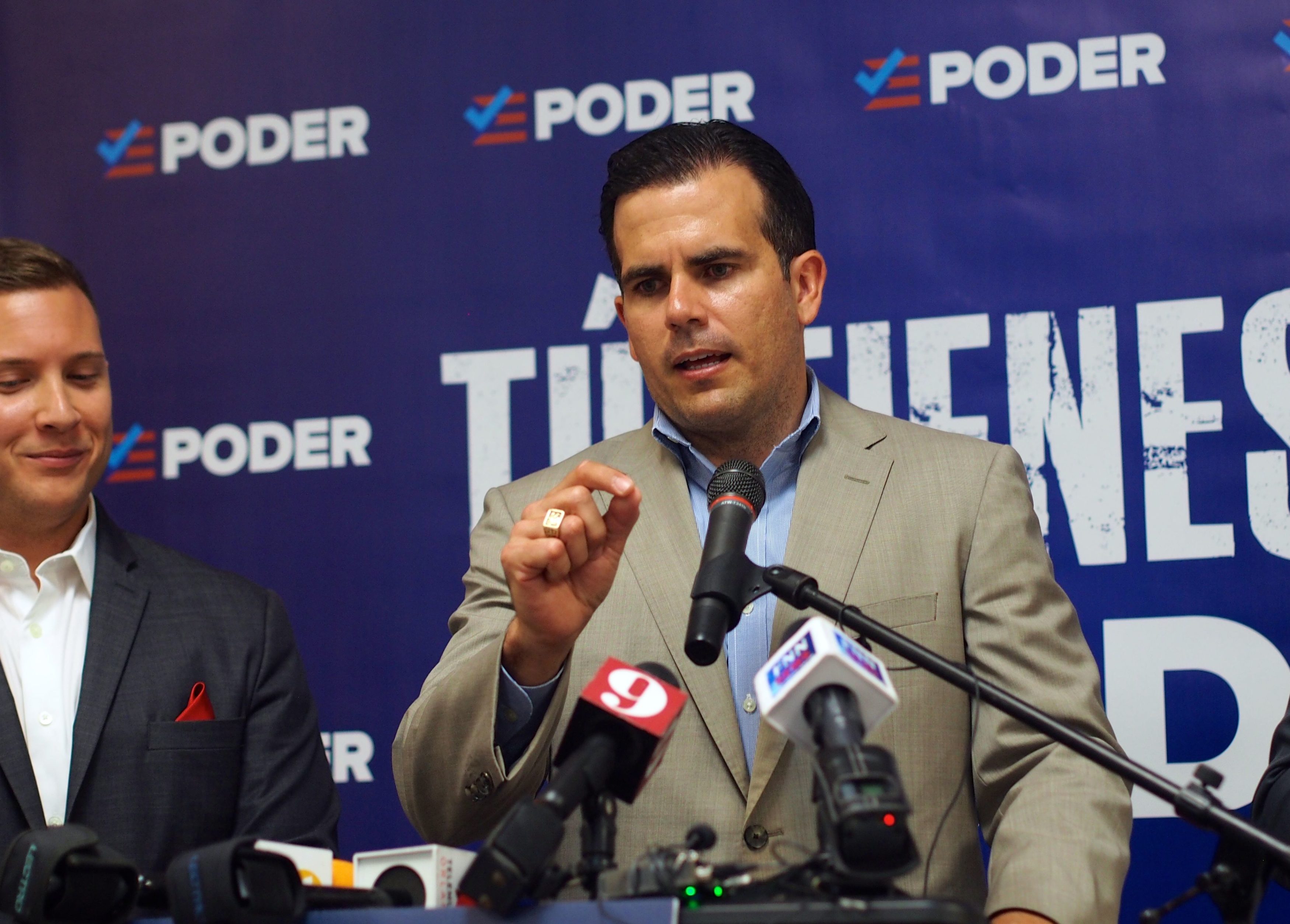 The Governor of Puerto Rico came to Orlando Tuesday to launch an effort aimed at getting island migrants in Florida and throughout the other states to register and vote for the territory's interests.
Puerto Rico Gov. Ricardo Rosselló expressed the same frustration Tuesday that he brought to a controversial speech he gave in Kissimmee in January when he essentially accused the federal government of letting down the island commonwealth and its residents during their times of need, the 2016 economic collapse and the 2017 Hurricane Maria devastation.
This time Rosselló came with the plan he promised in that speech, seeking to rally Puerto Ricans stateside. It involves a newly incorporated, non-profit, non-partisan organization called Poder [Spanish for power, or for to act] established to lead stateside efforts to organize the estimated 5.6 million Puerto Ricans to register, identify political candidates willing to support Puerto Rico, and vote.
"If we bind together, if we organize, if we demonstrate to the rest of the U.S. citizens who live in the United States that Puerto Ricans are a force to be reckoned with, we will define elections, and show we have political power, the sky is the limit for us," he said, speaking at the Anna G. Mendez University System campus in Orlando.
Rosselló said his administration began hopeful in its dealings with the federal government even though he inherited the crushing economic and fiscal crisis of 2016 and the Promesa plan approved by Congress to force austerity measures on Puerto Rico's government and people.
But after Hurricane Maria last September, which he called "the greatest devastation in the history of the United States," and after Congress approved the tax reform package that imposed a new excise tax on Puerto Rico, Rosselló said he lost faith in promises and decided Puerto Ricans needed to mobilize.
"We are starting an effort that has been a long time coming," Rosselló said.
Poder will pursue both traditional grassroots efforts and internet strategies to seek and organize Puerto Ricans in Florida and the rest of the mainland, Rosselló said. Luis Figueroa, formerly Rosselló's regional director for Puerto Rico's Federal Affairs Administration, will be Poder's Florida director.
They will be endorsing candidates, Figueroa said.
Florida's Puerto Rican population is notorious for not registering, or if registered, not showing up in elections. It has made the community a frustration for candidates, campaigns and organizations seeking to tap their rapidly growing presence in Florida, especially in Central Florida. Democratic political strategist Steve Schale projected Tuesday that Puerto Ricans likely will impact Central Florida politics, but not state politics.
Rosselló and Figueroa acknowledged the record. The Governor noted that the voting rate is about 85 percent on the island, but only about 30 percent for islanders who moved to Florida, so he insisted the Puerto Ricans who migrated to Florida are not apathetic, just not properly organized, yet.
A few victories, perhaps in local races such as school board contests, will whet the confidence of voters, Figueroa said.