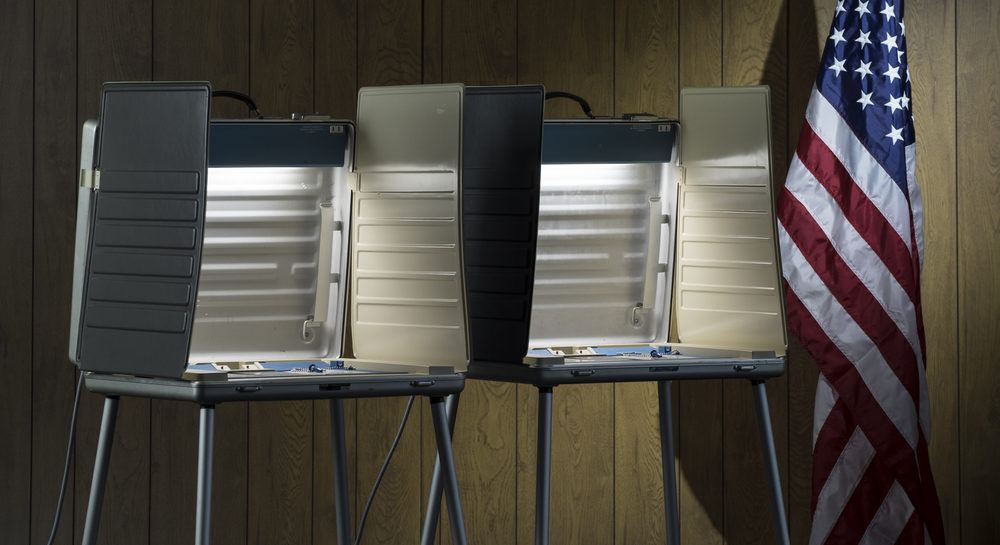 The man behind a proposed constitutional amendment to restore ex-cons' voting rights wants voters — not "politicians" — to decide the issue.
Desmond Meade, who's backing this year's "Voting Restoration Amendment," on Wednesday said an appellate court should issue a "stay" in a separate but related federal lawsuit on restoring felons' voting rights.
The proposal, which will be Amendment 4 on the November statewide ballot, would automatically give back voting rights to felons, save for those convicted of murder and sex offenses. They also must have served all their prison time and probation and paid restitution to victims.
"Current law outlines a difficult process to restore an individual's eligibility to vote, and Judge (Mark) Walker recently determined that the restoration process is arbitrary and unconstitutional," Meade said in a statement.
"The problem is that without Amendment 4, any fix still leaves this decision in the hands of politicians and a person's eligibility to vote should not be left up to politicians and election cycles," he added. It needs 60 percent approval for addition to the state's governing document.
In a series of harshly worded rulings, Walker — a U.S. District judge in Tallahassee — found the state's vote-restoration process violated First Amendment rights and equal-protection rights. Last month, he gave Scott and the board until Thursday to overhaul what the judge called a "fatally flawed" process and rejected a request by Bondi to put his order on hold.
Scott and the board immediately appealed Walker's decision to the 11th Circuit Court of Appeals and asked that court to put a stay on what the governor's office branded a "haphazard clemency ruling."
Late Tuesday, Gov. Rick Scott's office announced a 9:30 p.m. Wednesday out-of-calendar meeting of the Board of Executive Clemency, made up of Scott, Attorney General Pam Bondi, CFO Jimmy Patronis, and Agriculture Commissioner Adam Putnam. The next regular meeting had been set for June 14.
The meeting "will give the 11th Circuit as much time as possible to issue a ruling, while still allowing the Board to meet the lower court's deadline," Scott spokesman John Tupps said. "We are anticipating that the 11th Circuit will rule soon, but if a stay is not issued, the meeting agenda will be for the Board to consider how to respond to the lower court's decision."
Under the current process, felons must wait five or seven years after their sentences are complete to apply to have rights restored. After applications are filed, the process can take years to complete. There's currently a backlog of 10,085 pending applications, according to the Florida Commission on Offender Review.
"Recent polls indicate over two-thirds of Florida voters overwhelmingly support the amendment," Meade said. "Let's take matters into our own hands and vote 'yes' on Amendment 4 to give Floridians who have made past mistakes the eligibility to vote only after they have completed their full debt to society …"
"These are our family members, friends, and neighbors that have paid their full debt to society and earned the opportunity to participate in and give back to their communities."
__
The News Service of Florida contributed to this post.