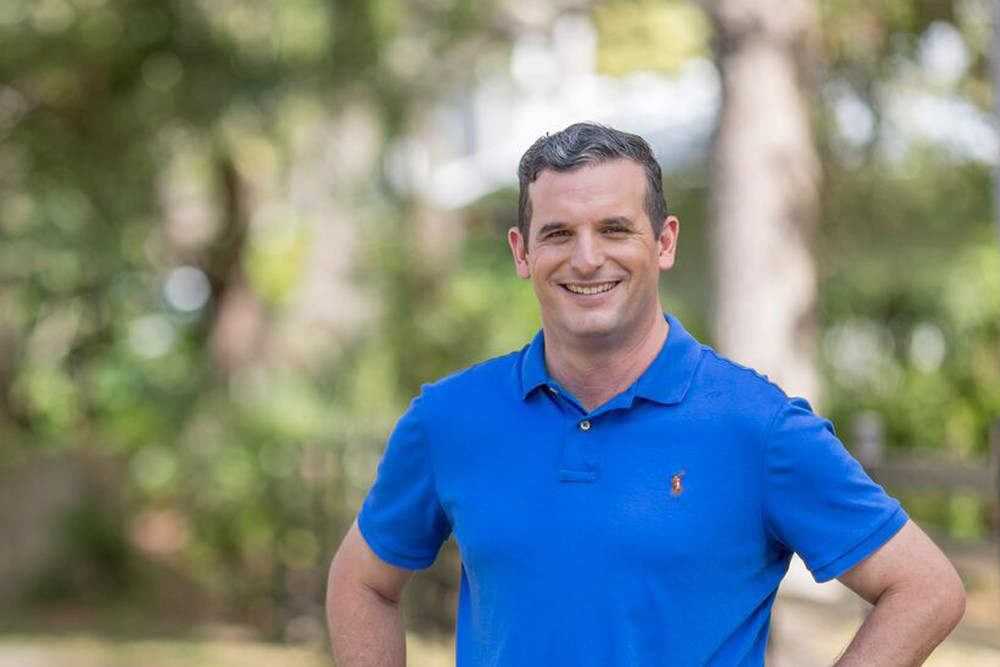 Democrat Javier Fernandez and Republican Andrew Vargas turned in their final campaign finance reports Friday, just days before voters head to the polls to decide who will represent House District 114 for the next six months.
The pair are running to replace former Democratic Rep. Daisy Baez, who resigned in November after pleading guilty to perjury in a criminal case over her residency in the Coral Gables-based district.
In the final reporting period before Tuesday's special election, Fernandez raised and spent substantially more than Vargas, and entered the final leg of the race with a slim lead in cash on hand. Vargas, however, still leads in overall fundraising by tens of thousands of dollars.
Fernandez raised $126,197 during the special reporting period, which covered March 23 through April 26.
The report showed 472 contributions, including more than 50 at the $1,000 level – the maximum allowable contribution to a legislative campaign.
Among the top donors were lobby firm Holland & Knight, Disney, which gave several checks through its various subsidiaries, and several unions, including AFSCME, United Teachers of Dade and local firefighter groups. Hundreds more contributions came from small-dollar donors.
Spending measured in at $160,745, with campaign advertising and phone banking making up the bulk of the outflow. The largest expenditures were $43,000 in payments to Coconut Grove-based Politique for consulting, phone bank and printing work, followed by a $40,000 in payments to Screen Strategies for media.
The report shows Fernandez with $19,218 in the bank five days before the May 1 special election. He's raised a total of $267,721 since he filed for the race on Nov. 17.
Vargas, a Republican, brought in $16,550 across 21 contributions in his final report, including 9 max checks. He also received more than $37,000 worth of "in-kind" support from the Republican Party of Florida.
Making the donor roll was Republican U.S. Rep. Carlos Curbelo, Coral Gables attorney Glenn Falk and Fort Lauderdale-based lobbying group Becker & Poliakoff.
The income was balanced out by nearly $50,000 in spending, including a $10,000 check to Vargas to repay a chunk of the $60,000 in loans he gave his campaign. Other major expenditures include $3,500 to Parabellum Strategies and $3,400 to Ello Creative, both for advertising, with most of the rest of the money heading to various campaign staff.
His total fundraising is now just shy of $354,000, including the loans, with $18,289 remaining in his account at for the final days of the campaign.
While Vargas' total far surpasses that of the Fernandez campaign, much of his money came in before Baez' resignation triggered the special election, and a large sum of it was spent securing a landslide victory over Jose Pazos in the Feb. 20 Republican Primary.
Vargas raised $186,323 as a candidate for the November 2018 ballot before he switched his campaign over to the special election at the end of November 2017. He started with $138,260 in the bank.
Also running for the seat is unaffiliated candidate Liz de las Cuevas. Though she faces long odds at the polls, her new finance report showed her bring in $15,100, including a $9,000 loan – an impressive total for a candidate not running under a major party's banner.
The new haul is nearly three times more than what she'd brought in through March 22. Her total fundraising now sits at $20,265 including loans, with $4,755 in the bank.
HD 114 is a swing seat. Prior to Baez, the seat had been held by Republican Erik Fresen since it was redrawn in 2012. Coincidentally, Fresen has also pleaded guilty to a crime that took place while he was in office.