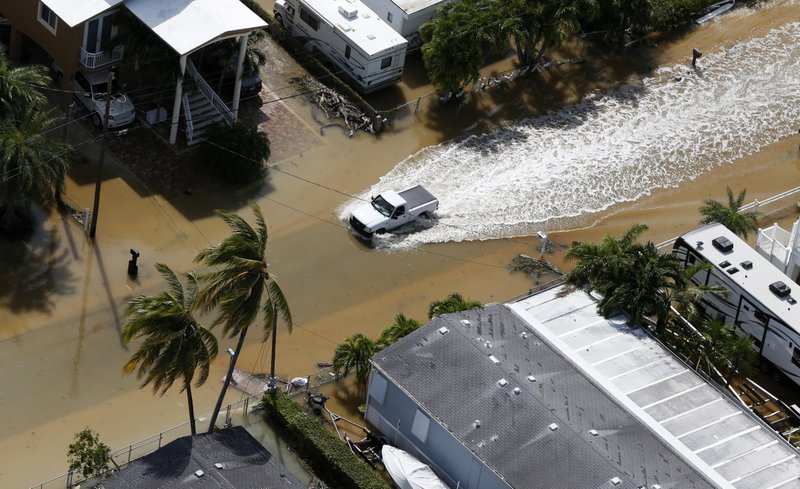 An appellate court has rejected a community group's challenge to premium levels for Citizens Property Insurance Corp. customers in Monroe County.
State law provides no avenue for the formal administrative challenge sought by Fair Insurance Rates in Monroe Inc., a unanimous three-judge panel of the 1st District Court of Appeal in Tallahassee concluded on Monday.
The suit named the Office of Insurance Regulation, and involved rates for Citizens policyholders that regulators OK'd effective on Feb. 1, 2017 — over complaints by Monroe County property owners that they drew upon unreasonably pessimistic calculations of the potential risk there.
"We conclude that (the Insurance Code) does not contemplate administrative review by Citizens' policyholders of final rate orders," the court said in an opinion by Chief Judge Bradford Thomas.
The code allows challenges when regulators issue a notice of intention to approve insurance rates, the court said. But the Legislature eliminated that opportunity for Citizens policies in 2007. Indeed, lawmakers eliminated Citizens' standing to appeal final rate orders.
"We conclude that the plain text of (code) is not clear and unambiguous in regard to whether a Citizens policyholder can seek administrative review of a final order establishing rates," Thomas wrote.
"However, in light of the statutory framework under which Citizens operates and the fact that a 'final order' signifies the conclusion — not the start — of the administrative process, we hold that appellant was precluded from seeking review of the final orders establishing Citizens' rates."
In a rate order published on Sept. 16, 2016, the insurance office conceded that loss projection models for the Florida Keys diverged widely, but said the rates should take effect pending a study of the situation.
"OIR is pleased with this ruling and looks forward to continuing to work with FIRM and other stakeholder groups in Monroe County and across the state of Florida to find solutions that lower property insurance rates," Insurance Commissioner David Altmaier said in a written statement.