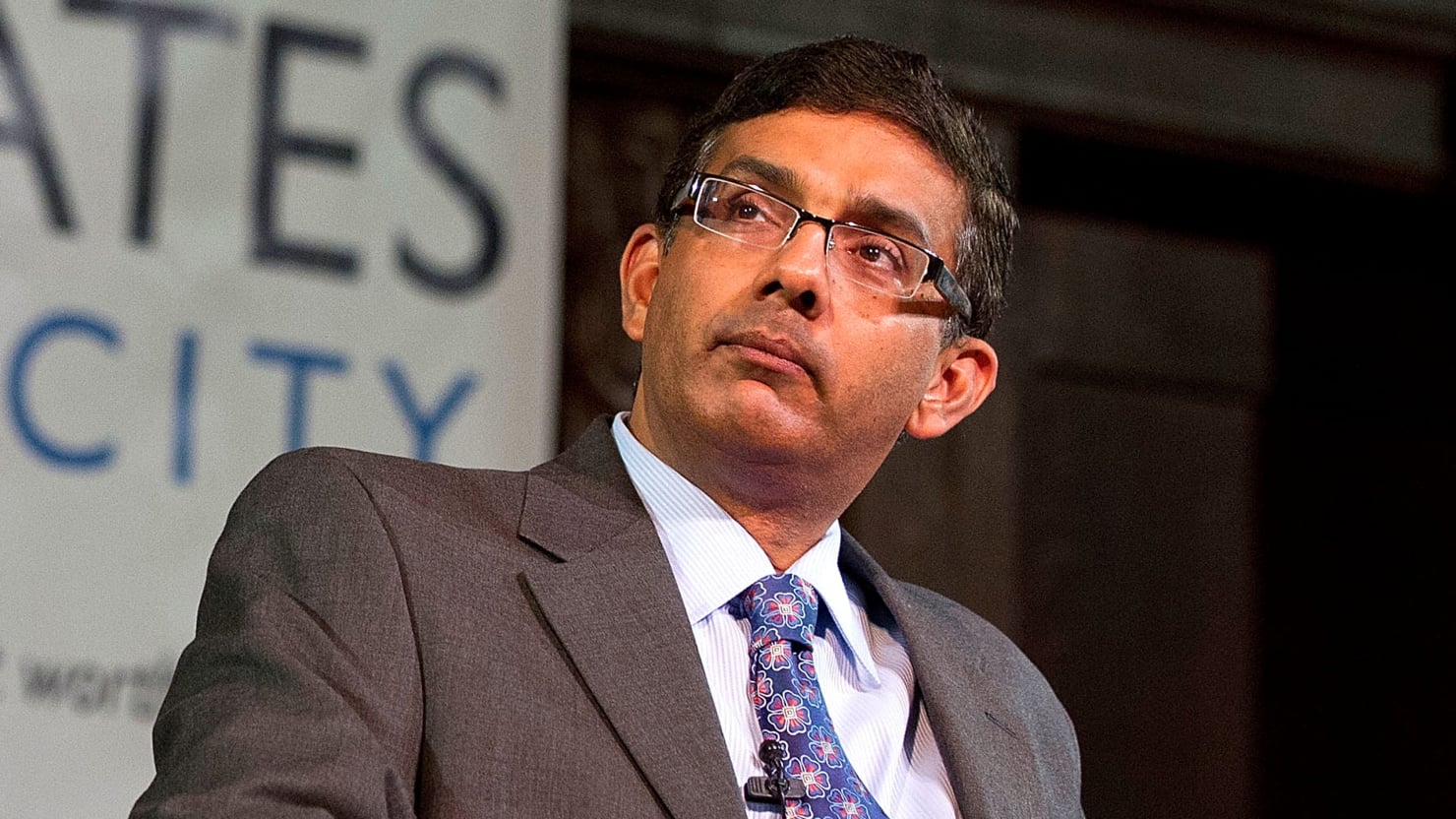 The Republican Party of Florida is highlighting its decision to have Dinesh D'Souza, the firebrand commentator who mocked Marjory Stoneman Douglas High School shooting survivors in February, as a featured speaker at the upcoming Sunshine Summit.
Democratic gubernatorial candidate Andrew Gillum immediately responded with fire of his own, calling the invite a new low.
The Republicans announced Monday afternoon that D'Souza, a conservative author and film-maker known for his fiery comments, is one of the first three major speakers confirmed for the Sunshine Summit, the party's big election-year conference set for Orlando June 28 and 29. The others are Dan Bongino and Kayleigh McEnany.
D'Souza was sharply criticized in February when he posted several tweets mocking the Douglas High students who had appeared at the Florida Legislature, and who watched the body vote down a motion they wanted.
Among D'Souza's tweets, one declared, "Worst news since their parents told them to get summer jobs."
Another one declared, "Adults 1, kids 0."
And a third: "Genuine grief I can empathize with. But grief organized for the cameras—politically orchestrated grief—strikes me as phony & inauthentic."
He later noted that the backlash had led him to recognize the insensitivity of his remarks, and tweeted, "I'm truly sorry."
Yet by then he had attracted widespread outrage, becoming a symbol for those mocking Douglas High students and the motives for their activism after a gunman murdered 17 people in their school on Feb. 14.
In announcing D'Souza's speaking engagement Monday, RPOF Chairman Blaise Ingoglia declared, "The RPOF is happy to have already confirmed three of the leading and highly influential conservative voices. Dinesh D'Souza, Dan Bongino and Kayleigh McEnany have become household names, and we are incredibly lucky to have them kick off our powerful lineup of speakers for the Sunshine Summit. We look forward to hearing their message of liberty, opportunity and limited government."
In the same release D'Souza said he looked forward to delivering a "message of hope and action that will inspire conservatism throughout the Sunshine State."
Gillum, the Tallahassee mayor, responded to the RPOF announcement by declaring D'Souza to be "deeply offensive" and calling for the party to un-invite him.
"Today's announcement … is just the latest low point for the Party of [Donald] Trump. I often have strong disagreements with Florida's Republicans, but I know that many of them are decent, hardworking people. I hope they join me in demanding the Florida GOP un-invite this bitterly divisive selection."