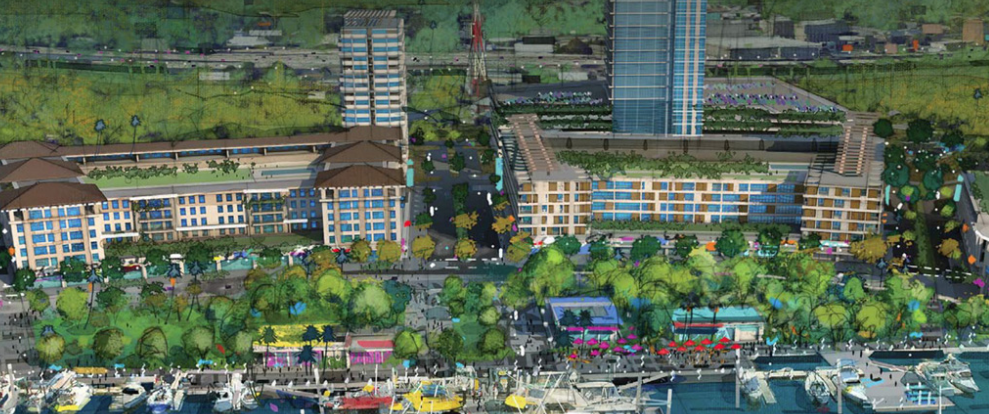 The District, proposed by developers and political influencers Peter Rummell and Michael Munz, is headed this month to Jacksonville City Council for approval.
Some members have questioned the lavish incentives (a $30 million capital improvement plan and a Rev Grant for 75 percent for up to 22 years capped at $56 million).
Now, Empower Jacksonville, a religious right organization founded last year in a thus-far unsuccessful challenge to Jacksonville's LGBT protections, objects to the incentives that City Council will vote on.
The reason? Rummell's stated opposition to backing candidates who don't support an assault weapon ban (an assertion belied by the facts, as Rummell backs Jacksonville Mayor Lenny Curry and Rep. John Rutherford).
"Peter Rummell's anti-2nd amendment rhetoric is not in line with Empower Jacksonville's values," said Harry Lewis, Co-Chairman of Empower Jacksonville. "We cannot support hardworking Jacksonville citizens' tax dollars lining Mr. Rummell's pockets through the development of The District. We will engage our supporters to put their councilman or councilwoman on notice that a vote for The District is a vote against the 2nd Amendment."