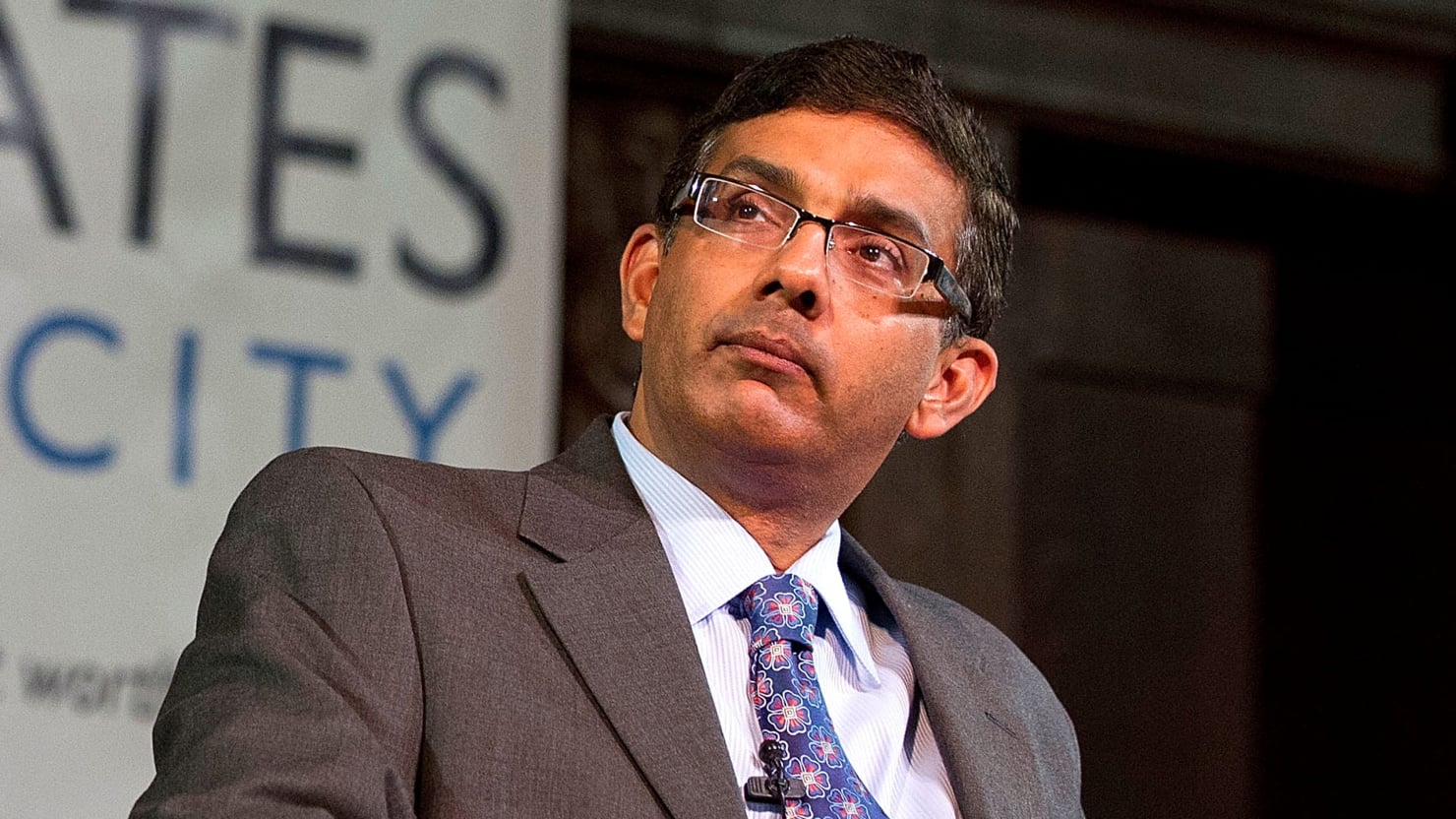 American Bridge 21st Century added its voice to a chorus of groups demanding the Republican Party of Florida uninvite Republican provocateur Dinesh D'Souza from the party's 2018 Sunshine Summit.
Rather than simply condemning D'Souza's appearance, the progressive group called on Republican gubernatorial candidates Adam Putnam and Ron DeSantis to demand RPOF cross D'Souza off the program or pull out of their planned debate, citing D'Souza's attacks on the survivors of the February mass shooting at Marjory Stoneman Douglas High School.
"Florida's next Governor should stand with the victims of the Parkland shooting, not the bullies who taunted the survivors," said American Bridge spokesperson Zach Hudson. "Dinesh D'Souza is a convicted felon who mocked kids who courageously advocated for safer schools. Adam Putnam and Ron DeSantis should demand the Republican Party of Florida uninvite D'Souza or pull out of the debate. Anything less is an endorsement of his disgusting comments."
The progressive advocacy group's statement was one of several condemning D'Souza's scheduled appearance at the summit. Earlier in the day Democratic gubernatorial candidate Andrew Gillum responded to the invite with fire, calling it a new low.
"Today's announcement … is just the latest low point for the Party of [Donald] Trump. I often have strong disagreements with Florida's Republicans, but I know that many of them are decent, hardworking people. I hope they join me in demanding the Florida GOP un-invite this bitterly divisive selection."
D'Souza isn't the only questionable speaker on the card. Also announced was Dan Bongino, a thrice rejected congressional candidate with a penchant for profanity laced rants. One such meltdown was caught on tape by POLITICO Florida reporter Marc Caputo.
Also scheduled for the event is Kayleigh McEnany, national spokesperson for the Republican Party
In announcing the speaker line up engagement Monday, RPOF Chairman Blaise Ingoglia said the party is "happy to have already confirmed three of the leading and highly influential conservative voices. Dinesh D'Souza, Dan Bongino and Kayleigh McEnany have become household names, and we are incredibly lucky to have them kick off our powerful lineup of speakers for the Sunshine Summit. We look forward to hearing their message of liberty, opportunity and limited government."
The event will be held June 28 in Orlando. The debate between Putnam and DeSantis' is set to air nationwide on Fox News Channel.