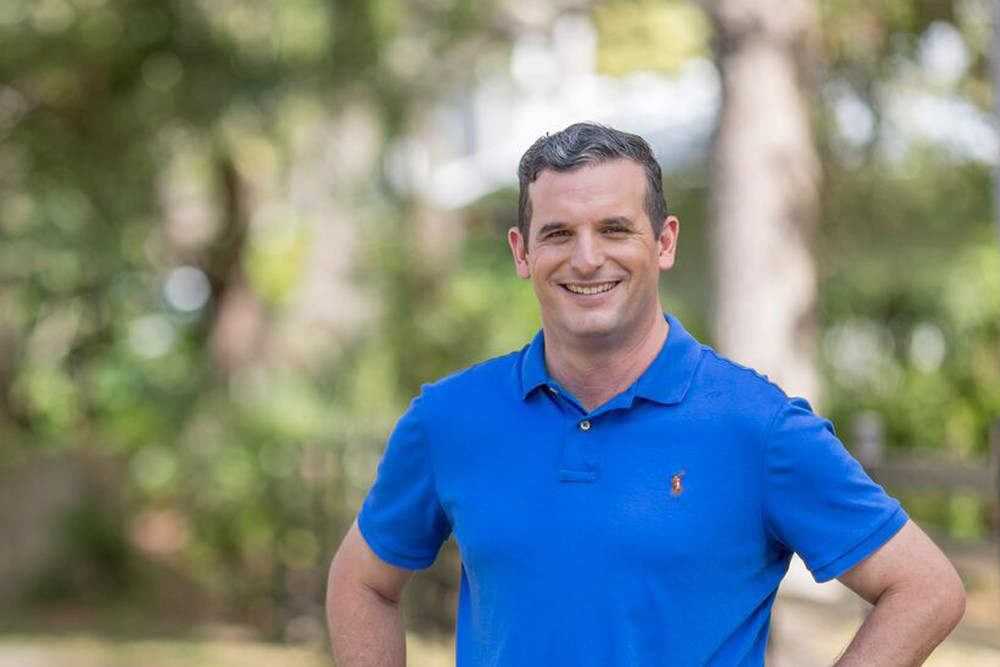 Javier Fernandez won the Tuesday special election for House District 114 over Andrew Vargas and unaffiliated candidate Liz de las Cuevas.
With 84 percent of precincts reporting, Fernandez' led Vargas 51-46. His campaign sent out a statement declaring victory about 45 minutes after polls closed at 7:00 pm.
"I am beyond grateful to be chosen to serve the people in the community I love," Fernandez said. "I am proud of the campaign we ran, we spoke to people about issues in our community, about improving our public schools, protecting our children from gun violence, improving Florida's infrastructure, and taking real action to deal with climate change."
Incoming House Minority Leader Kionne McGhee and Florida Democratic Party chair Terrie Rizzo also celebrated the victory.
"I am so excited to have Javier join us in the Florida House, he will be a great addition to our growing caucus, and I know he will be a strong advocate for District 114," McGhee​ said. "Javier ran a better race, and a better campaign, and we are going to continue to work hard to elect more candidates like Javier in 2018."
Rizzo added: "Tonight's special election victory is the latest of a string of special election victories for Florida Democrats which shows us that after nearly 20 years of failed Republican leadership – people are ready for change. Let the Blue Wave Continue!"
HD 114 was vacated last year with the resignation of Democrat Daisy Baez, who pleaded guilty to perjury in a case relating to her running for office in one district and casting a ballot in another.
Though it was held by a Democrat, HD 114 is a true swing seat. Prior to Baez' election in 2016, former Republican Rep. Erik Fresen had held the seat since it was redrawn in 2012.
While the Baez scandal would normally be ripe for election ads, Fresen was also convicted and served jail time for not filing a tax return one of the years he held the Coral Gables-based House seat.
That's not to say there weren't plenty of jabs exchanged between Fernandez and Vargas. Ads were pervasive both on the airwaves and in the mailboxes of the district's voters.
The line of attack on Fernandez focused on his lobbying career – a mailer and email blasted out early in the special election cycle by outside groups branded him as "Javi Lobby."
In early April, Fernandez hit back with some direct mailers of his own attacking Vargas for getting support from lobbyists and filing what it calls "scam lawsuits" that raise insurance rates.
Fernandez' campaign also smacked Vargas for going radio silent (though not literally), "dodging" a debate and declining a meeting with the Miami Herald's editorial board. He did eventually join a debate held Saturday – by phone and 18 minutes late.
In the final reporting period before Tuesday's special election, Fernandez raised and spent substantially more than Vargas, and entered the final leg of the race with a slim lead in cash on hand.
Vargas, however, held a comfortable lead in total fundraising, with $354,000 raised compared to $267,721 for Fernandez. The gap was largely due to Vargas' plan of challenging Baez re-election in November, which was itself a change of course from his original plan to succeed termed-out Republican Rep. Jeanette Nuñez in HD 119.
The Miami attorney raised $186,323 as a candidate for the November 2018 ballot before he switched his campaign over to the special election at the end of November.
He started with $138,260 in the bank, and had to use a sizable chunk of that coin securing his landslide victory over Jose Pazos in the Feb. 20 Republican Primary.
For her part, de las Cuevas brought in $20,265, including $9,000 in loans.
The HD 114 election, along with a concurrent election in HD 39 won by Republican Josie Tomkow, ends an unprecedented string of special contests for legislative seats since November 2016.
The eight contests held over the past 16 months matches the combined total held in the interims after the 2012 and 2014 general elections, though it falls short of the 11 contests held between the 2006 and 2008 generals.
Fernandez' election puts the Florida House at 76 Republicans and 41 Democrats with four seats unfilled.
He and Tomkow are today's new faces in the Legislature, but at least a couple dozen more will join them when the empty seats are filled and new blood is elected to replace the 20 House members facing term limits in the fall.
Fernandez already faces some competition for his re-election in six months — Democrats Alberto Santana and Ross Hancock — though they could opt to step aside since HD 114 remains in Democratic control. Hancock, who has filed for HD 114 in every general election since 2012, kicked off his campaign with a $20,000 loan.