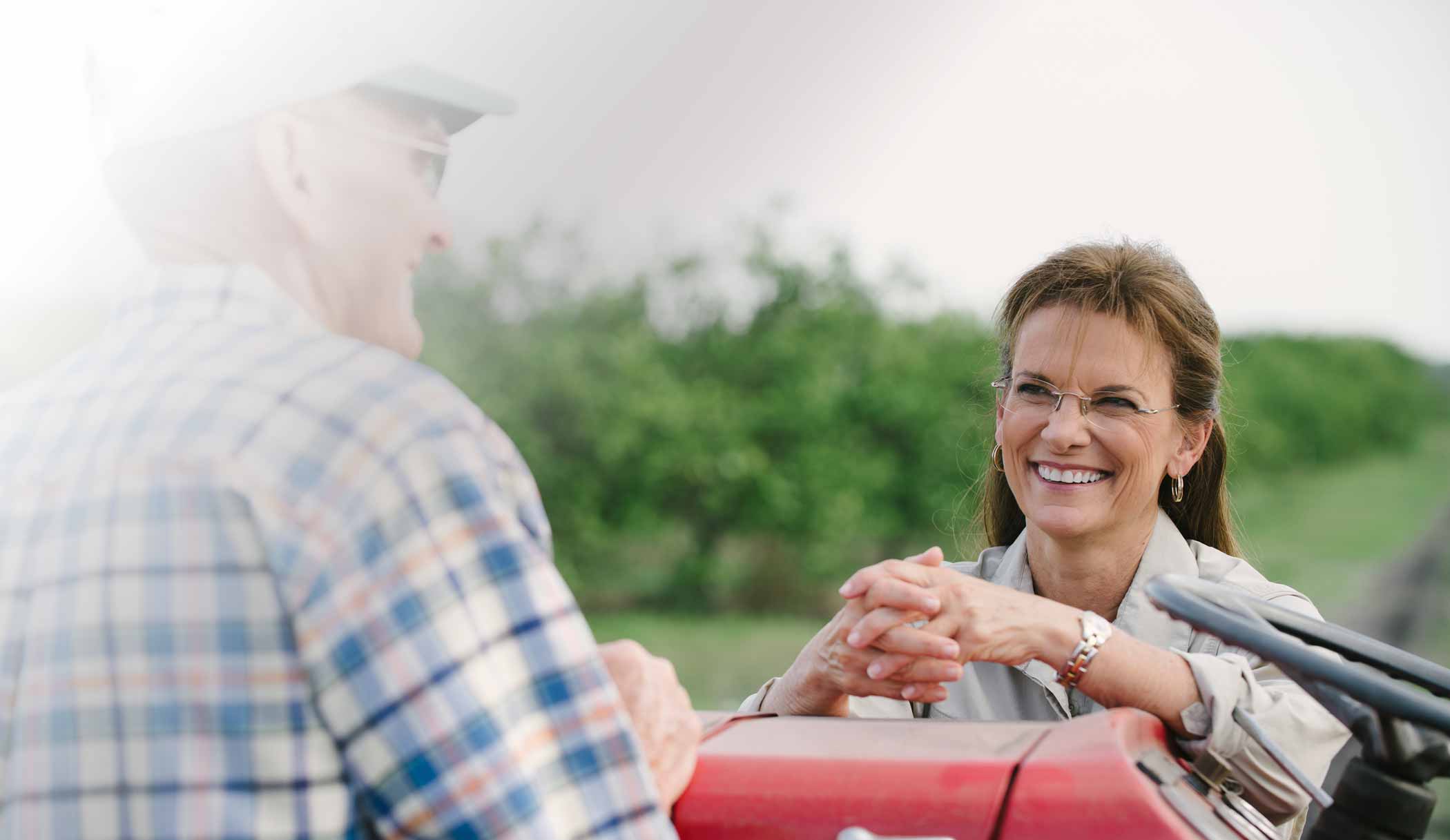 Sebring Sen. Denise Grimsley announced Tuesday that she'd earned the support of several county sheriffs in her bid to replace termed-out Agriculture Commissioner Adam Putnam in the fall.
"I am truly grateful for the support of 10 Florida sheriffs who have endorsed my campaign," Grimsley said. "Our local law enforcement officers put their lives on the line on a daily basis to ensure our communities are safe, and I am honored that so many of Florida's sheriffs have chosen to lend me their support.
"Now, more than ever, we must recognize the critical role these law enforcement officers play in protecting Florida's families, and we must do all we can to ensure they have the resources they need at their disposal.  As Commissioner of Agriculture, the law enforcement community can rest assured that I will empower them to do their life-saving jobs effectively."
Endorsing Grimsley Tuesday were Putnam County Sheriff Gator DeLoach, Columbia County Sheriff Mark Hunter, Hardee County Sheriff Arnold Lanier, Nassau County Sheriff Bill Leeper, Wakulla County Sheriff Jared Miller, Taylor County Sheriff Wayne Padgett, Charlotte County Sheriff Bill Prummell, Baker County Sheriff Scotty Rhoden, Bradford County Sheriff Gordon Smith and Martin County Sheriff William Snyder.
Snyder joined Grimsley in the press release announcing the endorsements.
"Together, with a number of my fellow sheriffs from around the state, I am proud to endorse Denise Grimsley for Florida Commissioner of Agriculture," he said. "With her core values, expertise and background, I am confident that she is the best and only choice to be Florida's next Commissioner of Agriculture."
The bulk endorsement served as something of a combo breaker for her chief opponent in the Republican Primary, Lehigh Acres Rep. Matt Caldwell, who has announced several "wave" endorsements of his own – mostly from fellow members of the Florida House.
Grimsley, Caldwell, Mike McCalister and former Winter Haven state Rep. Baxter Troutman are competing for the GOP nomination for the Cabinet post.
Troutman currently leads the pack with $2.7 banked, largely from self-contributions, while Caldwell has more than $1 million on hand and Grimsley started April with about $870,000.