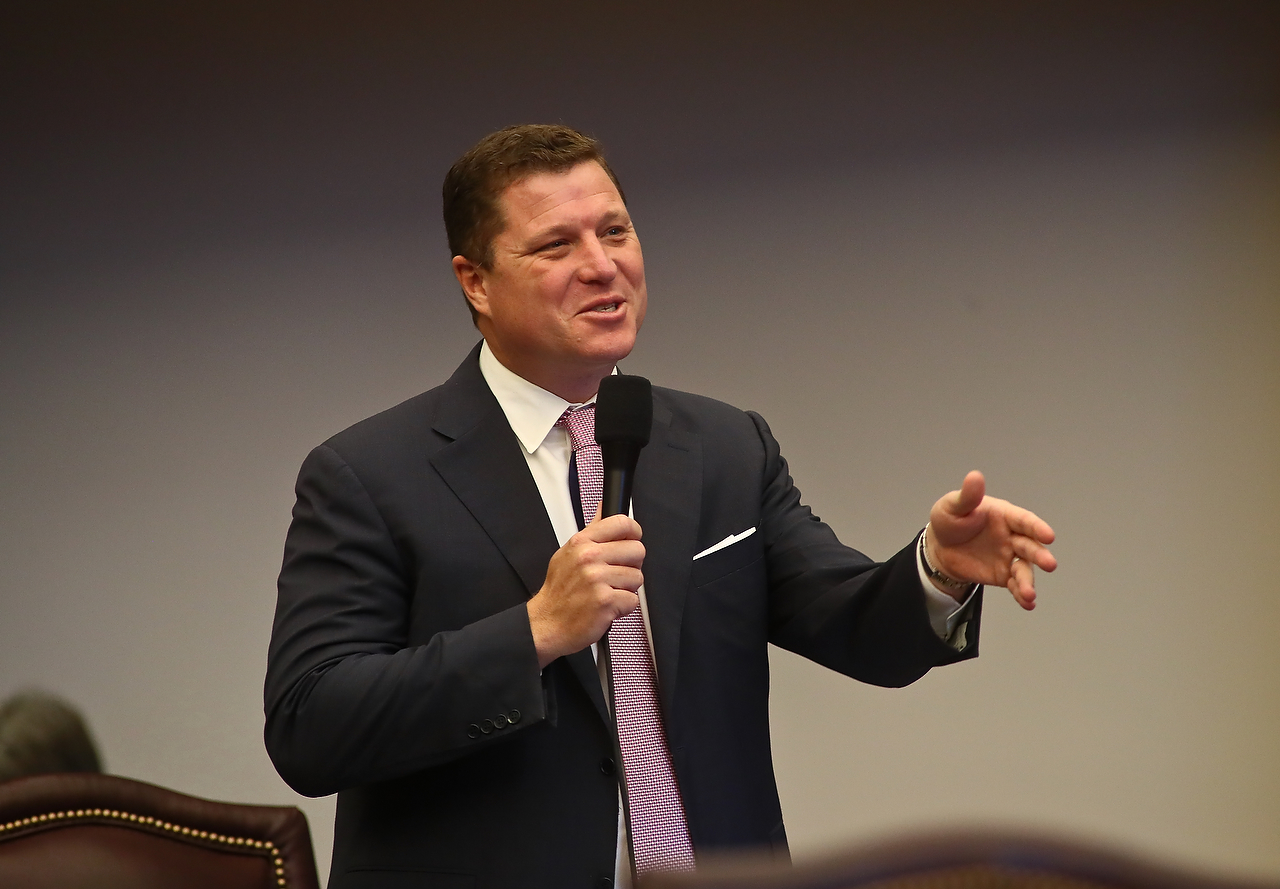 St. Petersburg Republican Sen. Jeff Brandes will be on hand for a three-day event in Tampa next week where the public can take a spin in a self-driving car.
The Society of Automotive Engineers' inaugural SAE Demo Day, to be held May 9  through May 11, will allow attendees to ride down Lee Roy Selmon Expressway in a self-driving car outfitted by Virginia-based robotics software company Perrone Robotics.
The Tampa Hillsborough Expressway Authority is also a partner in the event.
"I am incredibly grateful that SAE International is bringing this self-driving 'hands off' demo to Tampa Bay. Our residents will be able to experience the future of transportation and provide feedback that will be invaluable to industry leaders and policymakers as we chart a course towards the shared, electric, and autonomous future," Brandes said in a press release.
The longtime Pinellas County lawmaker has been an outspoken advocate for autonomous vehicle, or AV, technology for the better part of a decade.
In the 2018 Legislative Session, he and Jacksonville Rep. Jason Fischer sponsored bills that would have allowed for the safe and legal operation of self-driving cars in Florida, mainly by updating state statutes that "require or presume" there's a human behind the wheel.
Six years prior, he pushed for legislation encouraging testing and study of automated vehicles in Florida. To that end, he requested some self-driving cars be demoed for lawmakers at the Florida Capitol and Google obliged, taking them around the capital and then out to the freeway where speeds hit 70 mph.
"It was an education campaign to get people to understand that this is the future," Brandes told Quartz a couple years ago. "This is our generation's transition from horse-and-buggy to the Model T."
Those tests played no small part in the Florida Legislature passing the first bill nationwide making autonomous vehicles street legal.
Now, Floridians of all walks can see what all the fuss is about and offer their feedback – love it or hate it – on how their experience could be improved.
To get in the passenger seat, would-be attendees need to sign up for a demo on SAE's website and be prepared to show up 30 minutes early. Tagalongs will need to register as well, or they could find themselves watching from the curb.
___
Jeff Brandes is a client of Extensive Enterprises Media, the holding company that owns FloridaPolitics.com.