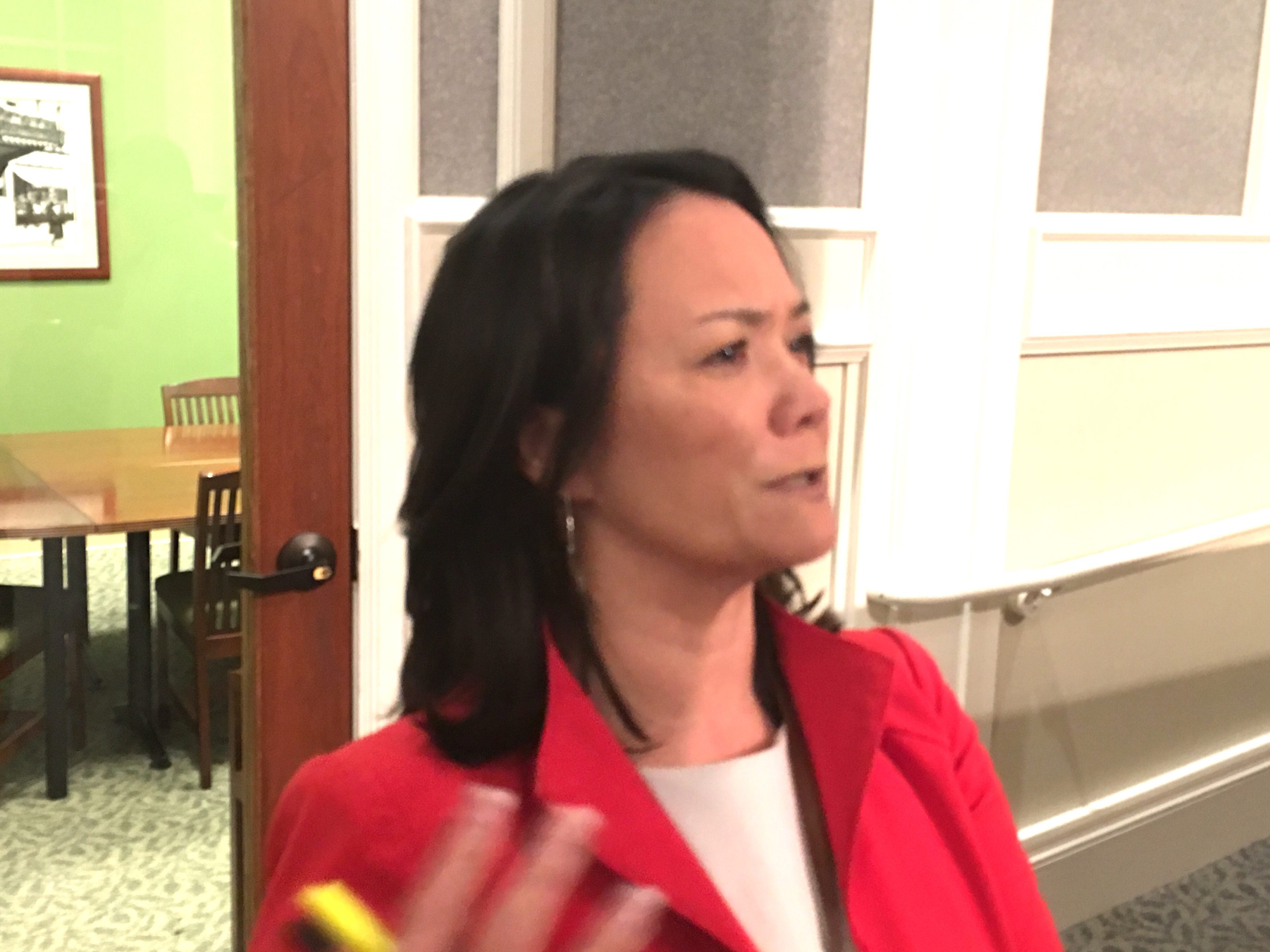 Jacksonville City Council President Anna Brosche is not ruling out a run for a higher office, such as Jacksonville Mayor, she said on WJCT's First Coast Connect Wednesday.
The field is crowding.
Mayor Lenny Curry has already reported $1.5 million raised, but will face former Atlantic Beach Commissioner Jimmy Hill and activist Connell Crooms in a blanket primary next March.
Brosche would be, by far, the best known of Curry's opponents. And one with personal reason to run, as anyone who has paid attention to the fractious "unhealthy dynamic" between Brosche and Curry's office over the last year knows.
We reached out to Brosche, a Republican like Curry and Hill, after the show Wednesday.
While she is "focused" on her "responsibilities as Council President and some important initiatives launched recently," Brosche notes that once her term ends, she will have "the opportunity to get clarity on [her] next steps."
Brosche would not present a timetable for that process, even as she has yet to file for Council re-election to her at-large seat.
She also wouldn't disclose whether she has talked to consultants or potential donors.
However, what's clear is that Curry's most high-profile challenger may be a fellow Republican.
Curry and Brosche have clashed on issues even before the recent high-profile contretemps on whether JEA should explore privatization.
Brosche led in calling for the removal of Confederate monuments, an issue on which Curry didn't take a position.
And Brosche was not as enthusiastic about pension reform as Curry would have liked.
And Curry's children's reform proposal, via the Kids Hope Alliance, likewise was a hard sell for Brosche.
Brosche has been encouraged to run by many people.
But as Bill Bishop can attest, there is a ceiling without the donor class backing a candidate. And her first order of business, whatever her next campaign is, will be to show financial viability.