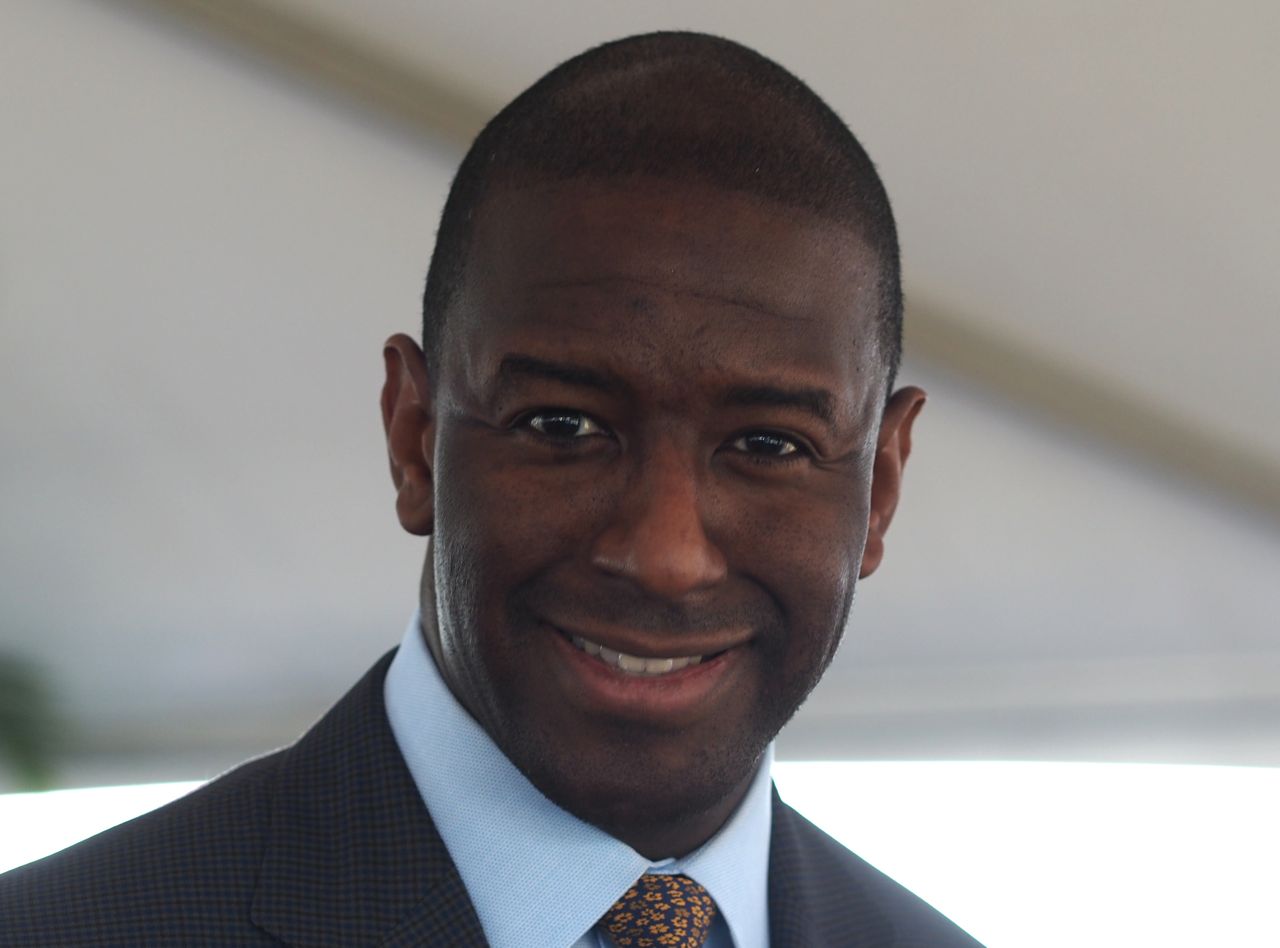 Can we call it "Gillumentum" yet?
Tallahassee Mayor Andrew Gillum announced Monday that his gubernatorial campaign raised $447,711 last month, beating his March total by more than $100,000.
"With a little less than four months to go in the Democratic Primary to go, our campaign is catching fire at the right time," campaign spokesman Geoff Burgan said.
"Andrew's strong performance in the FOX13 debate, coupled with growing grassroots enthusiasm, make this month's fundraising total particularly telling for our momentum. We're on track to have the resources we need to communicate to voters and win in August and November."
The campaign said $333,500 of the April money came in through Gillum's political committee, Forward Florida, while the remaining $114,211 was raised through his campaign account.
The campaign and committee reports weren't online at the Florida Division of Elections when the announcement went out Monday, though records available on the Forward Florida website indicate most of the April haul came in during the closing days of the month.
The running tally of contributions shows that the committee had brought in $40,500 through April 25, including $10,000 from Dunedin chiropractor Michael LaRocca and $5,000 apiece from alcohol distributor Southern Glazer's Wine and Spirits, political committee Good Ideas for Government, Tampa real estate company Peter H. Leach & Associates, Boston resident Charles Rodgers and Beverly Hills writer Jamie Wolf.
Gillum faces former U.S. Rep. Gwen Graham, also of Tallahassee; Orlando-area businessman Chris King and former Miami Beach Mayor Philip Levine in the Democratic primary to replace termed-out Gov. Rick Scott, a Naples Republican.
Gillum's campaign did not list how much it had on hand at the end of last month. He had about $800,000 on hand at the end of March. Total fundraising now sits at about $3 million — still the back of the pack despite the better fundraising numbers the past two months.
Levine led the field with $11 million raised through March, much of it from his personal fortune, while Graham was in second place with about $6.5 million raised followed by King with $4.1 million.
Agriculture Commissioner Adam Putnam and Northeast Florida U.S. Rep. Ron DeSantis are competing for the Republican nomination. House Speaker Richard Corcoran may join them in the race as soon as this week.