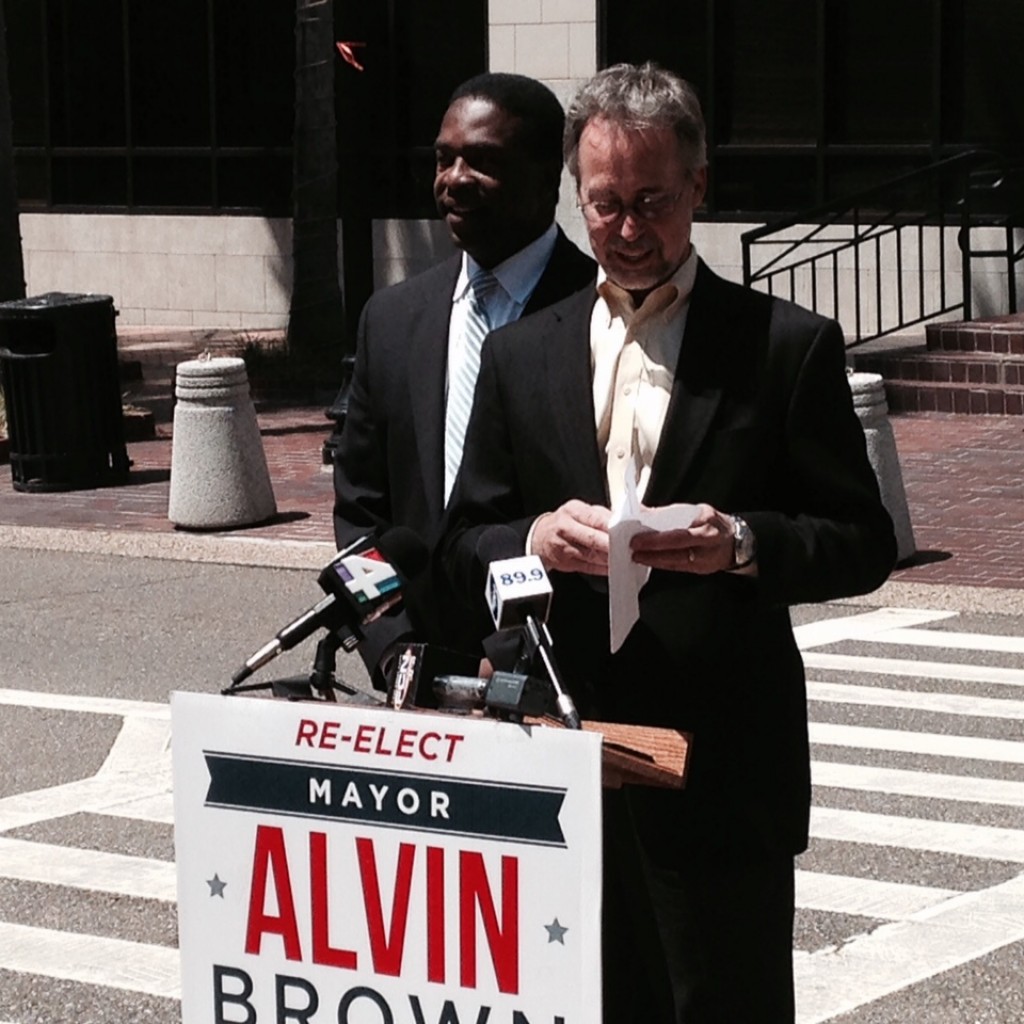 When then-Jacksonville City Councilman Bill Bishop finished a strong third in the 2015 mayor's race, the Republican vowed that he would run for Mayor again, before endorsing Democrat Alvin Brown over the eventual Republican winner, Lenny Curry.
Both the early declaration of a mayoral re-do and the cross-party endorsement of Brown seemed like a safe bet at the time to many.
Brown won the first election by six points, and the thought was that Bishop, a campaign trail supporter of the then-controversial Human Rights Ordinance expansion, could corral the hipster vote in the runoff for Brown (who had done nothing in his time in office to earn it).
Bishop has long since abandoned his dreams for the mayor's office, and settled into a bid for an at-large City Council seat.
But fundraising continues to elude him, as another distressing tally in April suggests.
Bishop brought in just $1,225 during the month … much less than he is spending on campaign management ($3,000), via the RLS Group.
April was the second straight month in which the bellyflopping Bishop campaign spent more on campaign management than it raised — a seemingly untenable trend.
Bishop's campaign has just under $10,500 on hand, which may not be enough for a citywide race.
The leading fundraiser in the race, Republican Ron Salem, continued to bank in April. He added $4,000 to his political committee (via J.B. Coxwell) and an additional $2,850 to his campaign account.
The committee has $11,000 on hand after April receipts; Salem's campaign account, meanwhile, is over $150,000 cash on hand.
Democrat Darren Mason, the third candidate in the race, has yet to report April receipts, but had just over $500 on hand at the end of March.