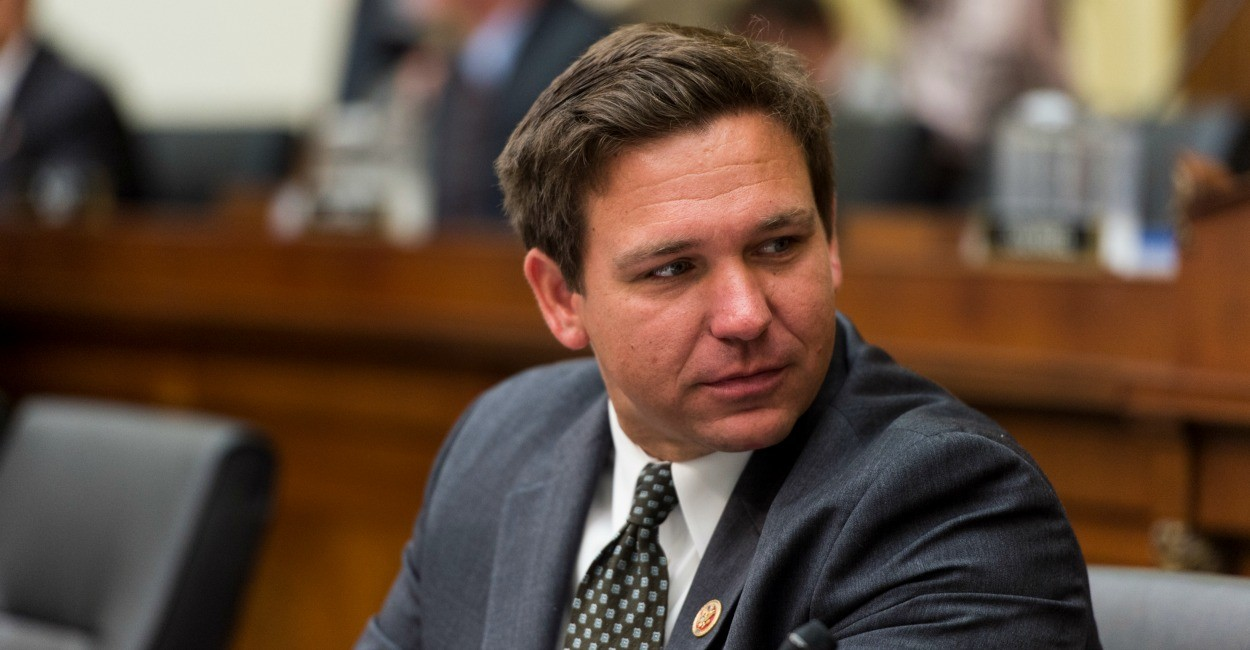 U.S. Rep. Ron DeSantis, a Republican gubernatorial candidate, said although he disagrees with a controversial guest of the Florida GOP's 2018 Sunshine Summit, he doesn't think the speaker should be disinvited.
In a video clip sent to media Monday from progressive advocacy group American Bridge 21st Century, DeSantis is seen speaking with media.
When one reporter asks DeSantis for comment on summit guest Dinesh D'Souza, who mocked on Twitter students from Marjory Stoneman Douglas High School where 17 people were murdered during a February mass shooting, the Congressman responds: "I disagree with what [D'Souza] tweeted but I would not disinvite him."
DeSantis' rationale is that condemnations and revoking invitations are actions that disproportionately affect those with conservative views. He said there are imbalances in "scrutiny" if "you go down this road." Specifically, it "comes down" on people on "the right."
The Republican Party of Florida announced last week that D'Souza would be speaking at its summer summit in Orlando. But because of the conservative influencer's February tweets about students from Parkland, RPOF was widely criticized for courting D'Souza to speak.
Following RPOF's announcement, POLITICO Florida reported Gov. Rick Scott, Agriculture Commissioner and primary opponent to DeSantis Adam Putnam, and Republican Congressman Carlos Curbelo all released statements critical of D'Souza. Democrats, seemingly under a party consensus, sharply criticized RPOF and called on the party to revoke D'Souza's invitation.
While speaking to reporters, DeSantis distanced himself from D'Souza, but maintained that disagreements shouldn't warrant a disinvite.
"Guys like me can make it clear, I would not have tweeted that," DeSantis said. "[D'Souza] says a lot of things I disagree with and that's just the reality of the situation."
In the email to reporters, American Bridge interpreted DeSantis' remarks as a defense of D'Souza.
"It's unfortunately not surprising that Ron DeSantis would defend a crackpot conspiracy theorist who bullied the Parkland survivors," said American Bridge spokesperson Zach Hudson.
Hudson also said Putnam's criticism of D'Souza was an attempt to "have it both ways."
"Meanwhile, like a typical politician, Adam Putnam is trying to have it both ways by criticizing D'Souza's comments but legitimizing them by sharing the stage with him. The Republican Primary for Governor continues to be a race to the bottom of who is more out of touch with Florida voters," Hudson said.