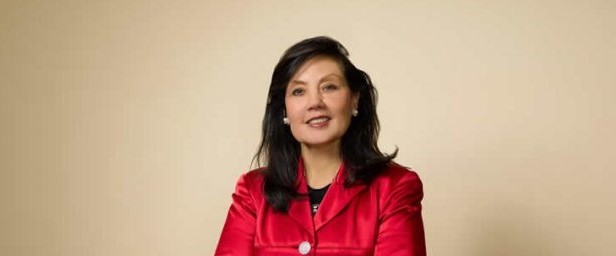 Keiser University Vice Chancellor Belinda Keiser announced her bid for Senate District 25 Tuesday, but her past political contributions to Democrats should raise some questions about her attractiveness to Republican primary voters.
SD 25, held by exiting Senate President Joe Negron, covers St. Lucie and Martin counties as well as a piece of northern inland Palm Beach County.
Keiser University's home base is also in Fort Lauderdale, though it has campuses all over the state, so a donation or two to Democrats in the largely blue South Florida county could be spun by Keiser as being pragmatic — in the age of Donald Trump, she may well say it's evidence that "our system is broken" and, as a businesswoman, she had to do it.
That might serve as adequate cover for her donation to U.S. Rep. Ted Deutch, who represents Keiser's Parkland home in Congress. Ditto for her contribs to CD 20 U.S. Rep. Alcee Hastings, whose district includes Keiser University's main campus, or Debbie Wasserman Shultz, who represents neighboring CD 23.
That same logic could apply to the checks she wrote former U.S. Reps. Peter Deutsch, Ron Klein and Robert Wexler, but at that point the "had-to-do-it" column is overfilled to the point of bursting.
Assuming Republican voters can look past those, which is a big ask, there's a veritable host of candidates Keiser has supported that simply won't be glossed over.
Keiser has cut checks to the failed presidential campaigns of Hillary Clinton and Al Gore, to St. Petersburg U.S. Rep. Charlie Crist and to U.S. Sen. Bill Nelson. To top it all off, she's donated to the Democratic National Committee and former California U.S. Sen. Barbara Boxer.
Sure, Charlie was a Republican once. And yes, he's one of the Sunshine State's most likable pols — he could teach a masterclass in retail politics. But that kind of logic won't play well among Rick Scott voters. Same goes for Nelson. It doesn't matter that SD 25 voters re-elected him by 10 points in 2012 — Keiser's task of making them remember that is doomed in an election year where Nelson is standing in the way of a Scott Senate campaign.
And those Clinton and Gore donations. Yeesh. That's going to be a hard one to sell in a district that voted overwhelmingly for Trump.
Then there's the donations to Boxer and the DNC. There is simply no way to sidestep those.
A Republican who gives to their Democratic congressman? Fine. No GOP candidate is going to take down Deutch, anyway. A Republican who prefers Clinton to Trump? Not the best look in a primary campaign, but she's definitely not alone on that one.
But in what world is someone who cuts checks to the DNC and boosts the campaign accounts of out-of-state Democrats considered anything other than a Democratic fundraiser? Not this one.
Good luck, Belinda. You'll need it.