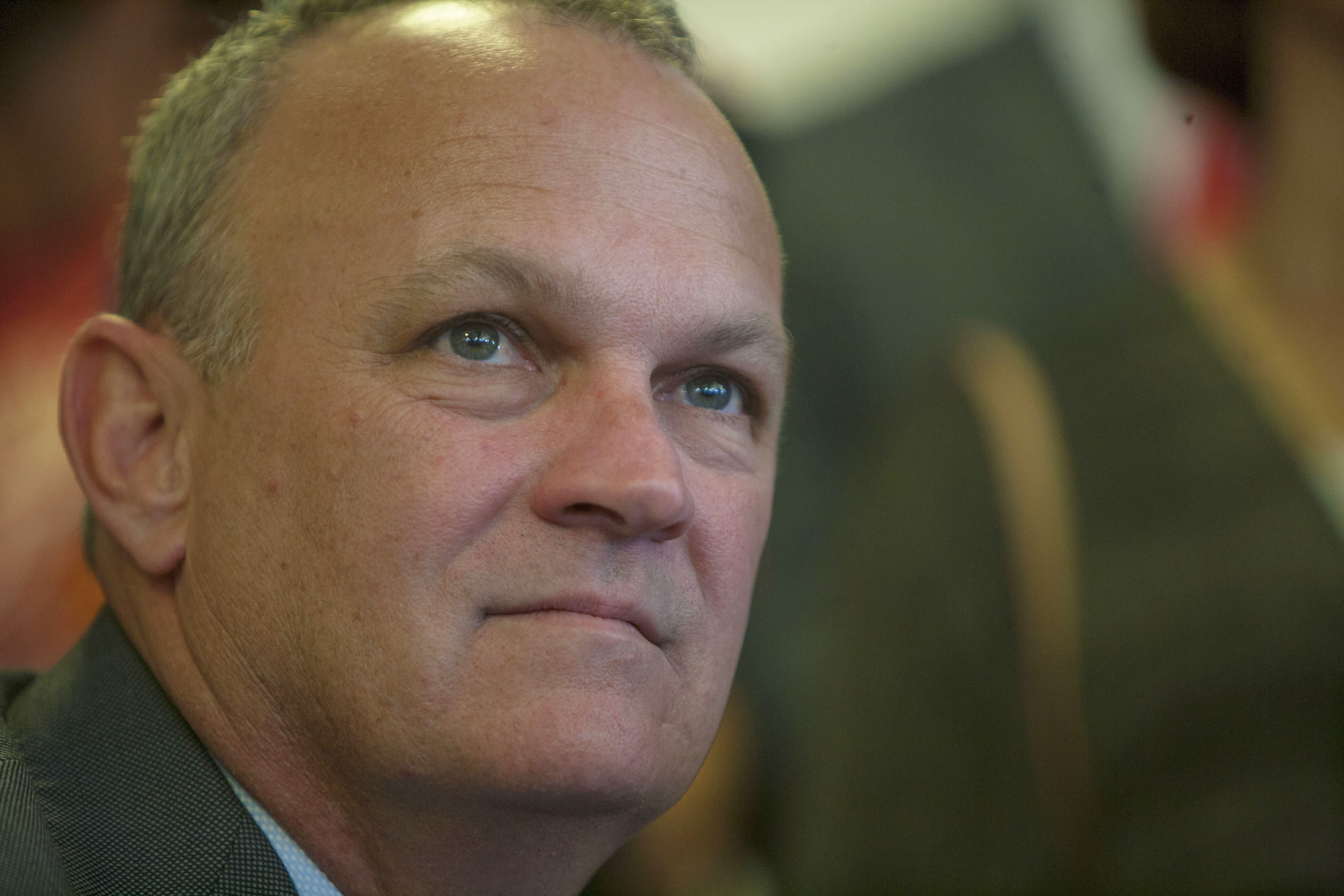 Onlookers have been wondering for weeks when House Speaker Richard Corcoran would do the expected and put his name in the hat to be Florida's next governor.
After millions raised and millions spent testing the water for a potential statewide run, his announcement is sure to be a shocker: He isn't running, he's endorsing Adam Putnam.
Several sources close to one or both men confirm Corcoran's decision.
Corcoran will join Putnam at a press conference at the Florida Association of REALTORS® at 9:30 a.m.
Supporters of Putnam are already excited by the news of the Speaker backing the Polk Republican's bid.
"The Speaker has long been identified as closer in ideology with Ron DeSantis, so for him to join our team is a very big win," said one Putnam booster.
Brad Herold, an adviser to the DeSantis campaign, had a different take.
"Career politician Adam Putnam will now get the two-man race he's been fearing for a year," he said. "A conservative Iraq veteran endorsed by Donald Trump versus a Never Trump career politician who supported amnesty for illegal aliens. I like our odds."
Florida Democrats took it a step further, saying the Corcoran endorsement was "the swamp creatures of the world" uniting, and claiming that Corcoran's policy positions "which include selling out students to the charter school industry, demonizing immigrants, and vehemently opposing Medicaid expansion" would no nothing but hurt Putnam.
"With the candidates now set, the Republican gubernatorial primary will be a brutal contest between the worst of Washington and the worst of Tallahassee. This is going to be one of the ugliest, hottest summers Florida Republicans have ever seen — and whoever emerges as the eventual nominee will be deeply damaged," said Florida Democratic Party spokesperson Kevin Donohoe.
The endorsement ends months of speculation that Corcoran would seek the Governor's mansion by running to the right of DeSantis, a northeast Florida congressman who has earned the backing of President Donald Trump and numerous GOP rainmakers, including Sheldon Adelson and Robert Mercer.
Putnam would be considered the more moderate candidate if he, Corcoran and DeSantis were the triumvirate Republican voters had to choose from.
For a while, it seemed as if Corcoran was going to go through with a far-right primary campaign.
His opening salvo in the race to replace termed out Gov. Rick Scott was a controversial commercial that highlighted the story of Kate Steinle, a San Francisco woman who was killed by an undocumented immigrant who was later acquitted of murder.
His focus on banning so-called "sanctuary cities" in both the ad and in his role has House Speaker led to a debate against Tallahassee Mayor Andrew Gillum, a Democratic candidate for governor.
At the time, Corcoran had been announcing six-figure fundraising hauls and ad buys month in and month out, so one could be forgiven for thinking the stunt was a preview ahead of a possible general election showdown.
Corcoran had long said he'd announce his future plans after the 2018 Legislative Session, which was Scott's plan as well, but in the nearly two months since he last banged the gavel as House Speaker he's gone radio silent.
In the meantime, DeSantis has blown by him in fundraising and Putnam shows no sign of letting up on that front either.
Corcoran's viability in that three-way race has diminished with each passing week he's been on the sidelines, leading some to speculate that if he were to run, his campaign would be more to spoil DeSantis' chances than to succeed Scott.
That theory gets the end goal right, it seems. As far as what's next for the Land O' Lakes Republican, that's anyone's guess. At least until tomorrow morning.
—
This story is developing.