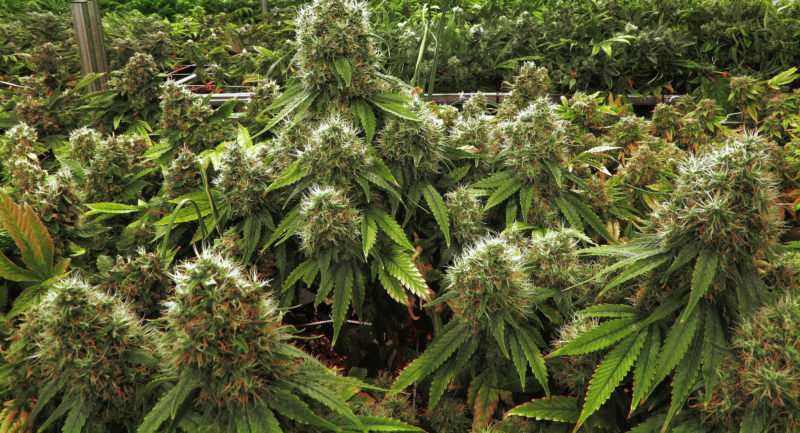 A legislative panel is again taking the state's medical marijuana regulators to task, asking whether they are "refusing to modify the rules" governing the drug.
Kenneth Plante, coordinator of the Joint Administrative Procedures Committee (JAPC), fired off a letter Tuesday to Department of Health general counsel Nichole Geary.
In it, he said the department's Office of Medical Marijuana Use had failed to address the committee's prior objections in its proposed rules issued May 1.
"Was this an oversight, or is the Department now taking the position that it is refusing to modify the rules?" Plante wrote.    
Among other things, medicinal cannabis regulators didn't respond to objections earlier this year over a $60,000 "nonrefundable application fee" to become a marijuana provider, and a provision for "contingent" licenses, saying they weren't in state law.
"I think it is fair to say that the Department's failure to address the Committee's objections … is not indicative of a good faith effort" to work with lawmakers, Plante wrote.
The letter was copied to Sen. Kevin Rader, the Delray Beach Democrat who chairs the committee; Health Secretary and state Surgeon General Celeste Philip and Office of Medical Marijuana Use director Christian Bax.
"The department is reviewing the letter received today," Health Department spokesman Devin Galetta said Tuesday. "We are committed to pushing forward with the additional licenses and look forward to working with JAPC to finalize these rules as quickly as possible in order to meet our goals."
The committee, which ensures that agencies write rules that line up with statutes passed by the Legislature and signed by the governor, has previously had problems with medical marijuana rulemaking.
Lawmakers have been upset for months, mainly over what they call the department's slow-going in implementing medical marijuana under a 2016 constitutional amendment that voters passed by 71 percent.
Lawmakers later approved and Gov. Rick Scott signed an implementing bill, which gives guidance and instructions to state agencies on how to enforce state law.
At a meeting this February, the committee formally approved 17 individual objections, including the ones mentioned, and listed more than 40 distinct operations violations "with no standards or guidance … , thereby vesting unbridled discretion in the Department."
The committee had also sent 15 letters to the department since October giving Health officials a heads-up as to concerns—to be met with no response.
"Our responses are a collaborative process between leadership, legal and policy," Bax said at that meeting. "We think it's appropriate to give these objections the time and consideration they're due … We'll respond in good time."
The Legislature also included a provision in the 2018-19 state budget that freezes a portion of salaries and benefits for the department's brass, including Philip and Bax, until they get a move on in writing new rules.