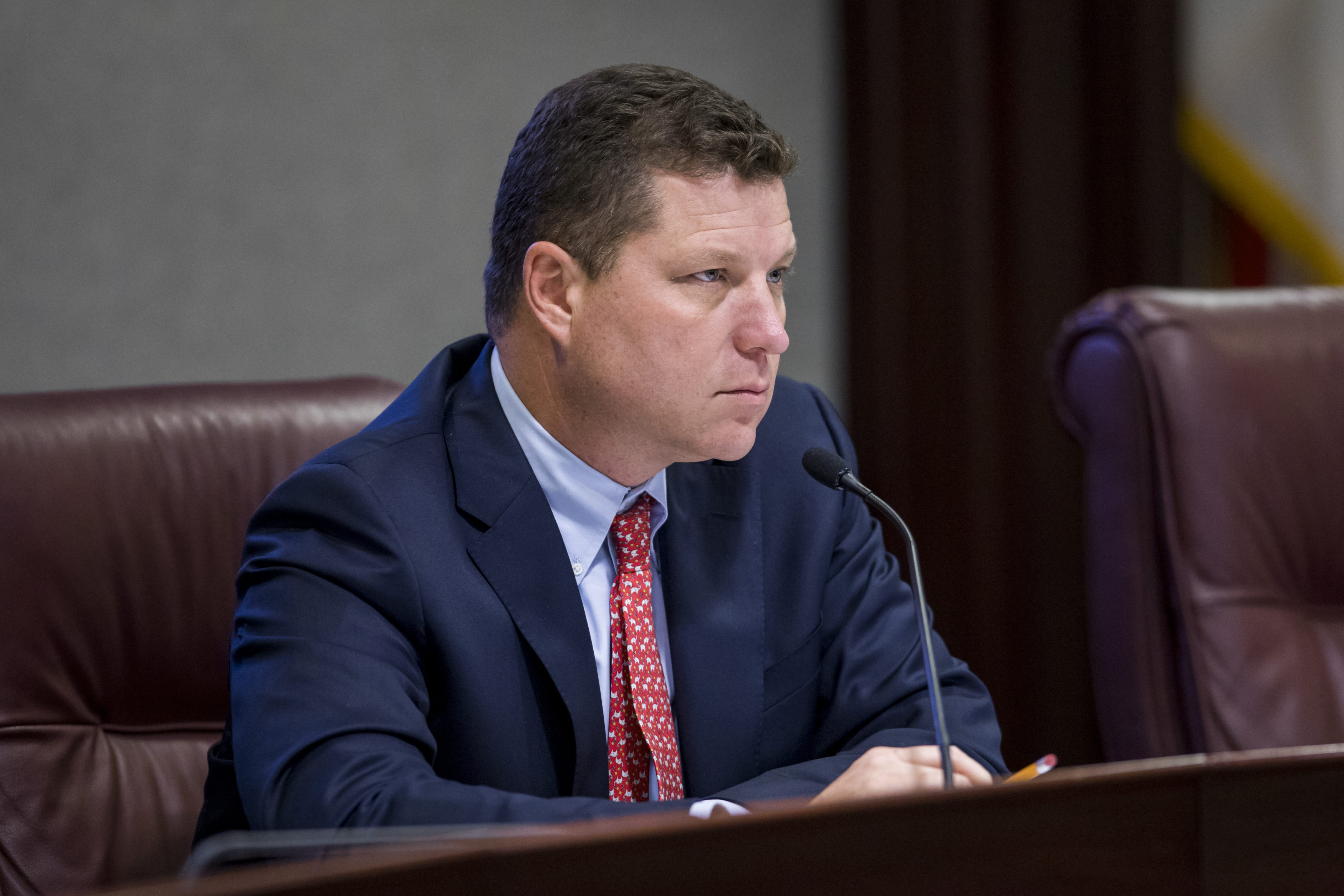 Republican Sen. Jeff Brandes and Democratic challenger Carrie Pilon both raised more than $100,000 last month in the race for Senate District 24.
"I'm humbled by the support our campaign continues to receive each and every day," said Brandes. "Our message resonates with voters and is backed by results. We have the momentum and are putting together a strong campaign to win in November."
Brandes brought in $66,395 to his campaign account and $35,000 for his political committee, Liberty Florida, for a total haul of $101,395 in April, however Pilon edged him out with a combined $104,433 raised between her campaign account and committee, Moving Pinellas Forward.
The six-figure sum is Pilon's first report since she announced she would challenge Brandes for the Pinellas County seat. Brandes haul follows a big March, when he bolstered his campaign account with $300,000 of his own after he learned he would be facing a challenger in the fall.
Brandes' campaign report showed 136 contributions, including 42 for the $1,000, the maximum allowable contribution for state legislative races.
Max donors included political committees tied to Senate President Joe Negron, Naples Republican Sen. Kathleen Passidomo and St. Petersburg Republican Rep. Chris Sprowls, who is set to become House Speaker after the 2020 elections.
Expenditures weighed in at $25,807, including $7,500 in payments to Election Management Solutions for political consulting and $4,600 to Arizona-based Campaign Graphics for t-shirts.
Heading into May, Brandes had about $458,000 in hard money at his disposal.
The committee cash came in through just four contributions, including a $25,000 check from private prison company GEO Group. Also on the report was ride-sharing company Lyft, which gave $5,000.
Liberty Florida's lone expenditure was a $500 payment to Robert Watkins & Company for accounting services, leaving it with $110,000 banked heading into May.
Brandes now has $568,000 on hand between the two accounts.
Pilon's inaugural campaign report showed 149 contributions, including 37 for $1,000.
The majority of those max donors were fellow attorneys or law firms. Notables included Democratic Sen. Gary Farmer, who donated via his committee, Floridians for Ethics, Accountability and Responsibility. Pilon's husband Chad Pilon, the son of former Sarasota Republican Rep. Ray Pilon, also chipped in with a max check last month.
More than half of the contributions Pilon received came in from small-dollar donors giving $200 or less. She has $51,740 in hard dollars after paying out about $2,700 between printing jobs and bank fees.
Pilon also received nearly $14,000 worth of "in-kind" contributions from the Florida Democratic Legislative Campaign Committee, chaired by incoming Senate Democratic Leader Audrey Gibson. About $6,000 of that money paid for campaign staff and their healthcare while the rest was spent on polling.
Pilon's committee cash came in through a single check from Florida For All, Inc., a political committee chaired by Joe Falk. Moving Pinellas Forward showed no expenditures and entered May with $50,000 on hand.
After one month, Pilon has $101,740 at the ready.
Brandes has been in the Senate since 2012 when he was elected to the pre-redistricting SD 22. He had been a member of the Florida House for the two years prior.
He didn't face a Democratic opponent in the 2012 or 2016 cycles, and in 2014 he cruised to victory with a 16-point win over his Democratic challenger in the old SD 22.
If Pilon remains competitive in fundraising going foward, the seat isn't completely out of reach for Democrats, who see 2018 as the year they can break the Republican Party's 20-year hold on state government.
The GOP has a 4-point advantage in voter registrations within SD 24 even though the seat voted for Barack Obama by about a point in 2012 and 2.5 points in 2008, though it went plus-7 for Donald Trump in 2016.
___
Jeff Brandes is a client of Extensive Enterprises Media, the holding company that owns FloridaPolitics.com.