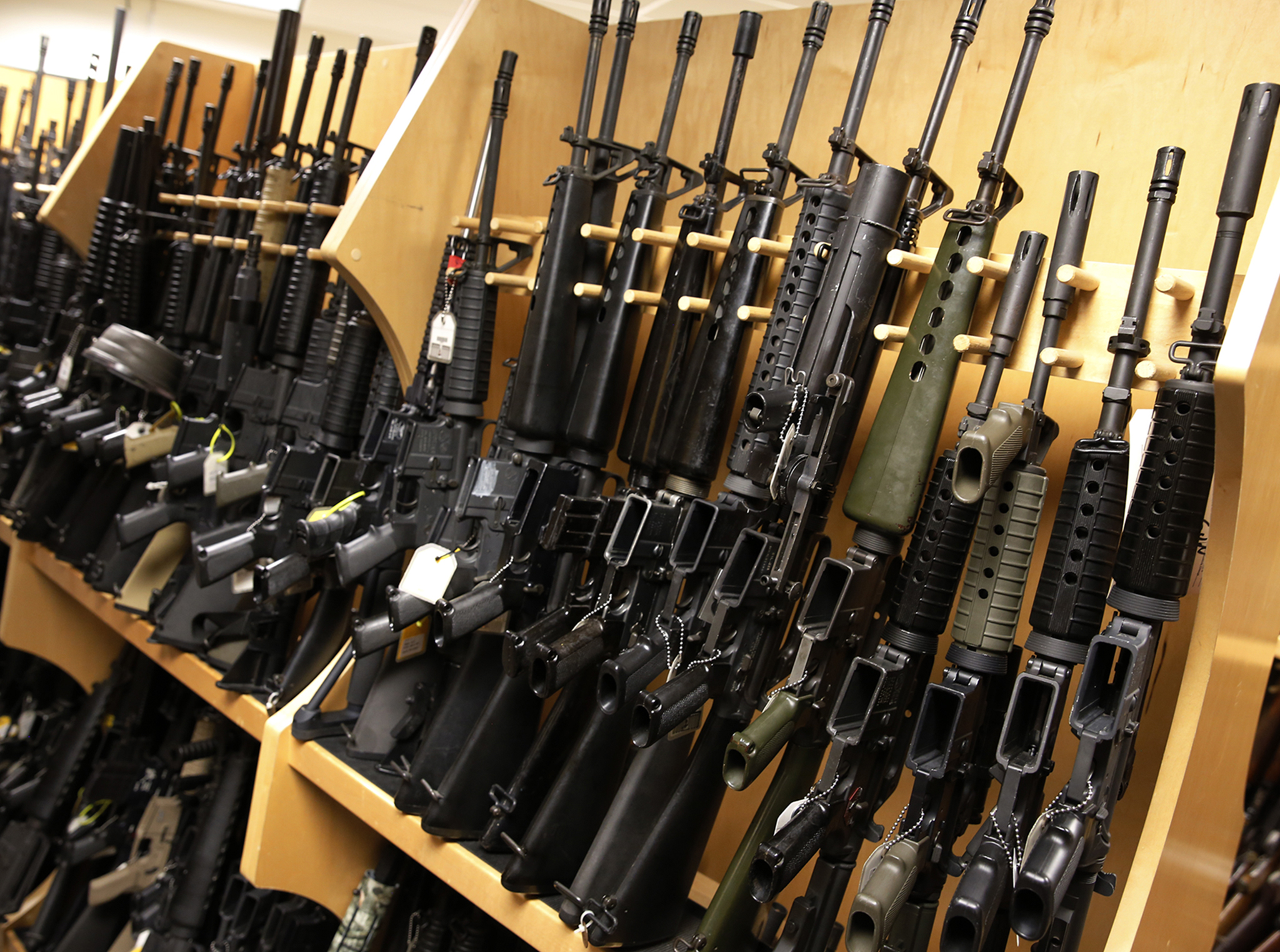 Struck with reports that a glaring glitch is preventing mental health records from quickly entering the state's firearms purchases background system, Gov. Rick Scott today asked the Florida Department of Law Enforcement to seek a federal grant to hire people to overcome the glitch.
The money would be spent through a federal pilot program to hire 10-12 specialists in most of the state's biggest counties' clerk of courts offices, in critical judicial circuits, to process mental health records that had been falling through the cracks. The order is an expansion of a pilot project first announced last week to hire one such official at the Miami-Dade County Clerk of Court's Office.
"It has come to my attention that data critical to the integrity of Florida's firearm background screenings was not consistently being entered by Florida's independently elected Clerks of Court into our state and federal databases in a timely manner. This is unacceptable. It is critical that at all levels of government, agencies work together to ensure the safety of our families and communities," Scott declared in a letter to FDLE Commissioner Rick Swearingen Monday.
It may have come to his attention through a report published last week by POLITICO Florida, which revealed that up to 20 percent of mental health records are delayed in getting entered into the databases, which could allow mentally-ill people to buy guns because their records aren't showing up. The lapse dates to 2014, POLITICO reported.
Swearingen initially sought $95,000 to hire someone in Miami.
Scott also directed him to begin working with the state attorneys offices and clerks of court offices to identify which counties and circuits most need the pilot program to assure the records are more swiftly entered into the FDLE and Mental Health Competency repositories.
"It is my understanding that today, the Florida Department of Law Enforcement continued its work that you have done for many years and requested the FY18 NICS Act Record Improvement Program and National Criminal History Record Improvement Program grants. I applaud FDLE for your continued work to keep Floridians safe and provide even more assistance to the Clerks on this important issue," Scott wrote.
"Today, I am requesting that we go even further and amend your grant application to the Department of Justice, increasing the requested funding from nearly $95,000 to $1 million to expand the pilot program beyond Miami Dade County to locations in 10-12 counties," he continued. "It is so important that we are doing everything possible to keep law enforcement informed and families safe, and these additional positions should be in jurisdictions ranging from large urban areas to rural areas, including those with the highest rates of crime, and those impacted by limited data availability due to the record submission issues I have noted here."