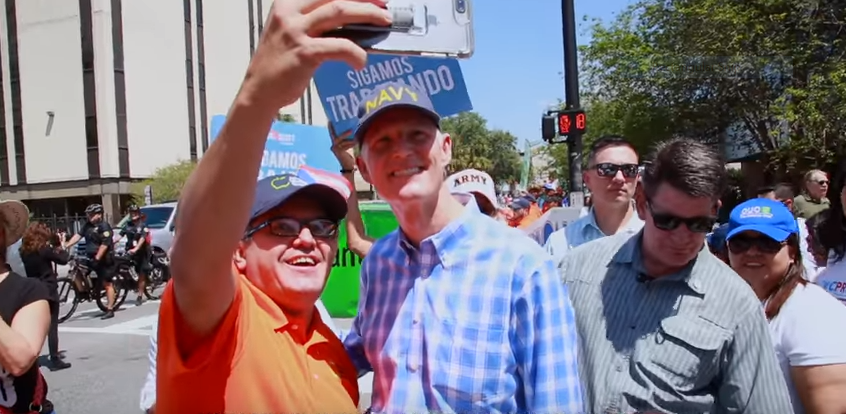 Gov. Rick Scott continues his full court press of Florida airwaves in his bid for Senate against Bill Nelson, with a new Spanish language ad released Wednesday.
"Cambiar," a Spanish language ad running in South Florida, spotlights Scott's efforts in job creation, with citizens extolling his efforts.
Among the kind words from various speakers: "Rick Scott has created more opportunities in Florida … There are more jobs in Florida thanks to Rick Scott … As a veteran, I'm very grateful to Rick Scott. He has created jobs and he's put people back into the labor force, and that's why I support him."
Scott for Florida has spent $3.2 million on ads this week, and $8 million since the Governor entered the race.
This week, Scott has rolled out an ad per day.
Monday saw the release of another Spanish language spot, touting his efforts on behalf of Puerto Rico and providing praise for him from Puerto Rican Floridians.
That 30-second spot,  "Presente," is running on Spanish TV stations in Tampa and Orlando.
Tuesday saw the release of an English language ad. "Party Line" features people complaining that incumbent Democrat Bill Nelson is a "party line voter."