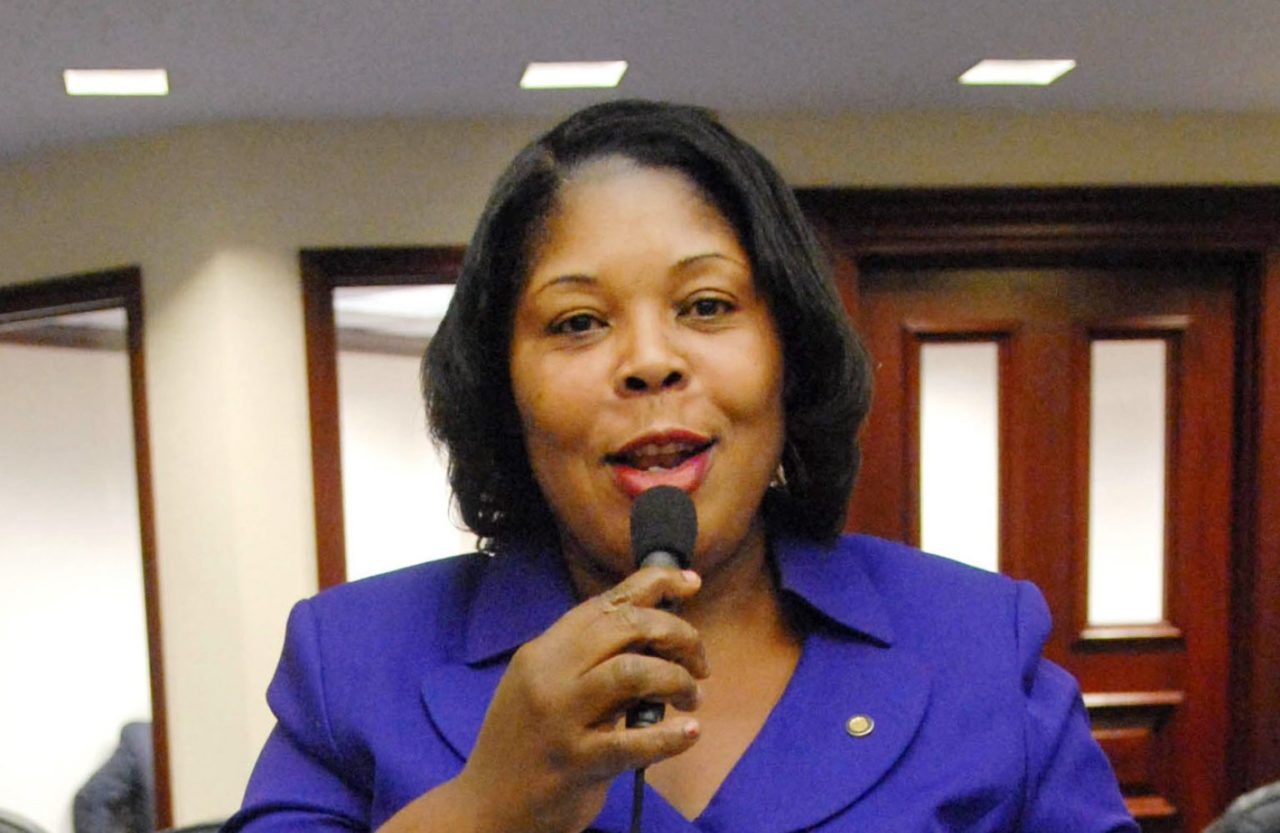 Incoming Senate Minority Leader Audrey Gibson weighed in on the Democratic Primary in Senate District 38 Wednesday, announcing she would back incumbent Sen. Daphne Campbell in her race against insurgent challenger Jason Pizzo.
"Today I formally endorse the campaign of Sen. Daphne Campbell in her re-election bid for the state Senate. As a vocal and caring member, Sen. Campbell has worked tirelessly representing the people of Miami-Dade County with thoughtfulness and high standards. I have worked closely with Sen. Campbell and know that she will continue to be a strong voice for the residents of District 38," Gibson said in a news release.
Gibson's endorsement comes a little over three months before voters decide whether Campbell, who moved from the House to the Senate in 2016, gets another term in the northeastern Miami-Dade seat.
"I am honored to have the support of the Incoming Senate Democratic Leader, in my race for re-election. Leader Gibson has been a tremendous colleague during my time in the Senate, and I look forward to continuing our work together in Tallahassee," Campbell said.
Pizzo, a Miami attorney, has had his name down to challenge Campbell since shortly after her election last cycle. He was the second-place finisher in the six-way primary for the seat two years ago, and around the start of the year he began campaigning in earnest with a message of "building bridges in what is Florida's most diverse state Senate district."
Since his operation got off the ground, he's nearly matched Campbell in fundraising with $77,000 raised in three months to her $79,700 raised over 18 months. He's also laid down $75,000 of his own money, giving his campaign a substantial lead in cash on hand — $78,200 to $32,500.
No other candidates are challenging Campbell, though a GOP or other party candidate jumping in the race would pose little threat to the eventual Democratic nominee. SD 38 is a blue stronghold that Campbell — and Hillary Clinton — won with 75 percent of the vote two years ago.
Last updated on May 16, 2018