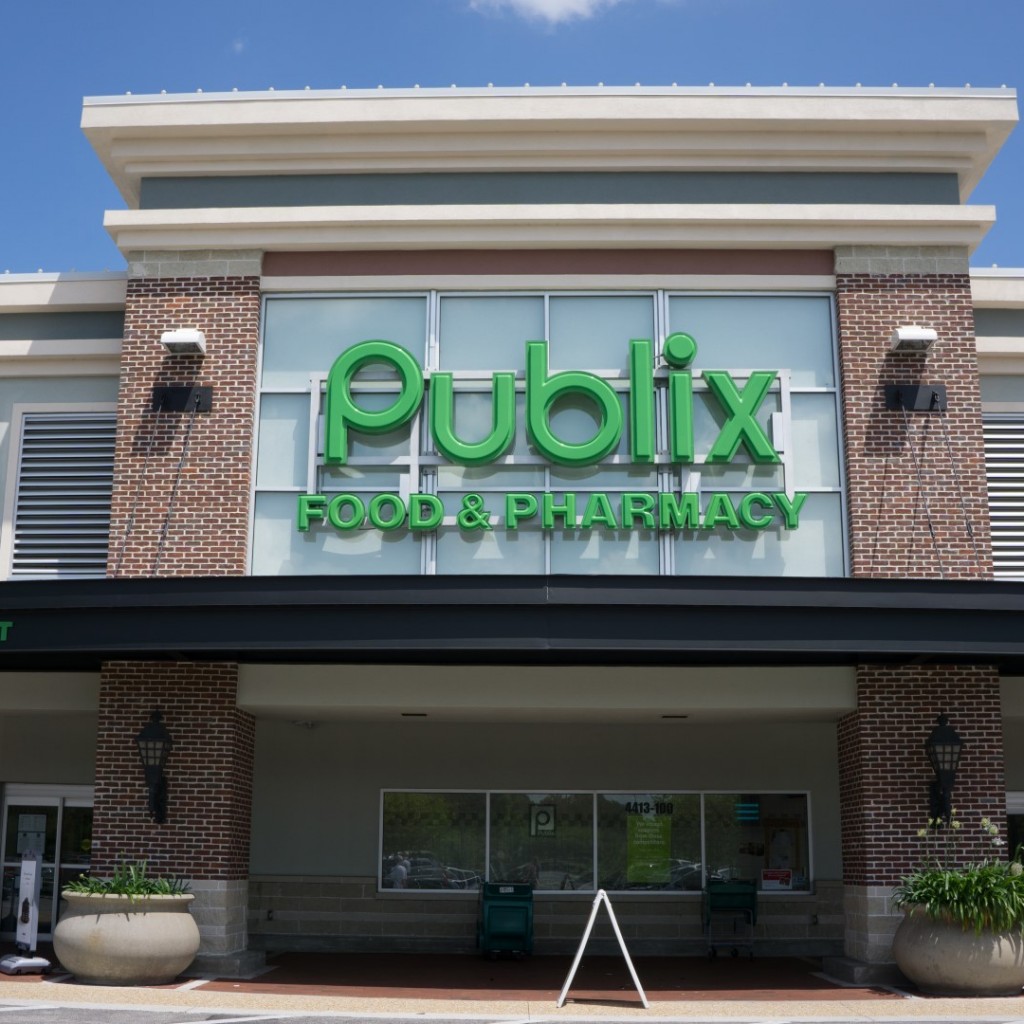 Yes, the giant Publix supermarket chain has essentially endorsed Adam Putnam to be Florida's next governor and has thrown a lot of money into his campaign.
Interesting but, in the big picture, so what?
I find shopping at Publix to be a pleasure, especially when its deli fried chicken is fresh out of the cooker. The stores are clean, the worker bees are helpful, and by the time I reach the checkout line, it doesn't really matter to me what the company thinks about Putnam or any other politician.
I go there for groceries, not for political advice.
A lot about Putnam's campaign rhetoric has been troubling, especially that "elitist liberal" crap in his latest TV ad, the one that trumpets his Bartow roots, complete with hay bailing.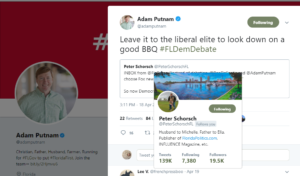 Guess what, Adam? I bailed hay too, back in the day. I rolled sod. I recapped tires for $2 an hour. I don't think that qualifies me to lead the state.
Adam.
Please.
Stop with the liberal bashing. You are better than this.
Aren't you?
But I also understand primary politics today, which basically forces candidates in either party to prove they can appeal to the almighty base. That's true of Democrats as well as Republicans, and it's a big part of why politics today is so partisan.
The "base" is filled with dedicated voters who would turn out if the primary was held at midnight on a Thursday during a hurricane. To win the nomination, a candidate has to show he or she can be just as extreme and uncompromising as anyone in the base.
Then the general election comes and everything changes. That's when the everyday voter, with concerns that include politics but don't exclude everything else, turns out.
And if Democrats can somehow ride a blue wave and gain control of the state Senate – even if they aren't successful in winning the Governor's mansion — having the political savvy to work with the other side will be important.
By that time, I don't think anyone worth a rat's patooie will care if whoever wins the race was endorsed by Publix or anyone else.
The issues in Florida are going to be the same for a while – health care, guns, schools, transportation.
The question for all candidates is how do they plan to address those things, not their stance on weekly BOGOs.
If it's going to be a strictly agenda-based administration, on either side, then people might want to stick their heads under the covers for the next four years.
Rick Scott won two terms by about 1 percentage point each time. I wouldn't call that a mandate, but Republicans – with the help of gerrymandered districts in the House and Senate – treated it that way and rammed through laws that gave the cold shoulder to about half of the state.
But that's getting ahead of things.
Publix, based in Lakeland, understandably supports Putnam. He came from nearby Bartow, and he represents much of what that corporation stands for.
Interestingly, there are some things they don't agree on. Remember how Putnam regrettably referred to himself as a "proud NRA sellout?"
Publix has sought to distance itself from the NRA, if not Putnam, after the Tampa Bay Times initially reported the chain's significant financial support of him.
I'm not saying that initial story wasn't interesting.
It was good reporting and it's helpful to know where the money comes from.
However, it won't make me decide to shop somewhere else if I decide not to vote for Putnam. I mean, I really like Publix fried chicken.