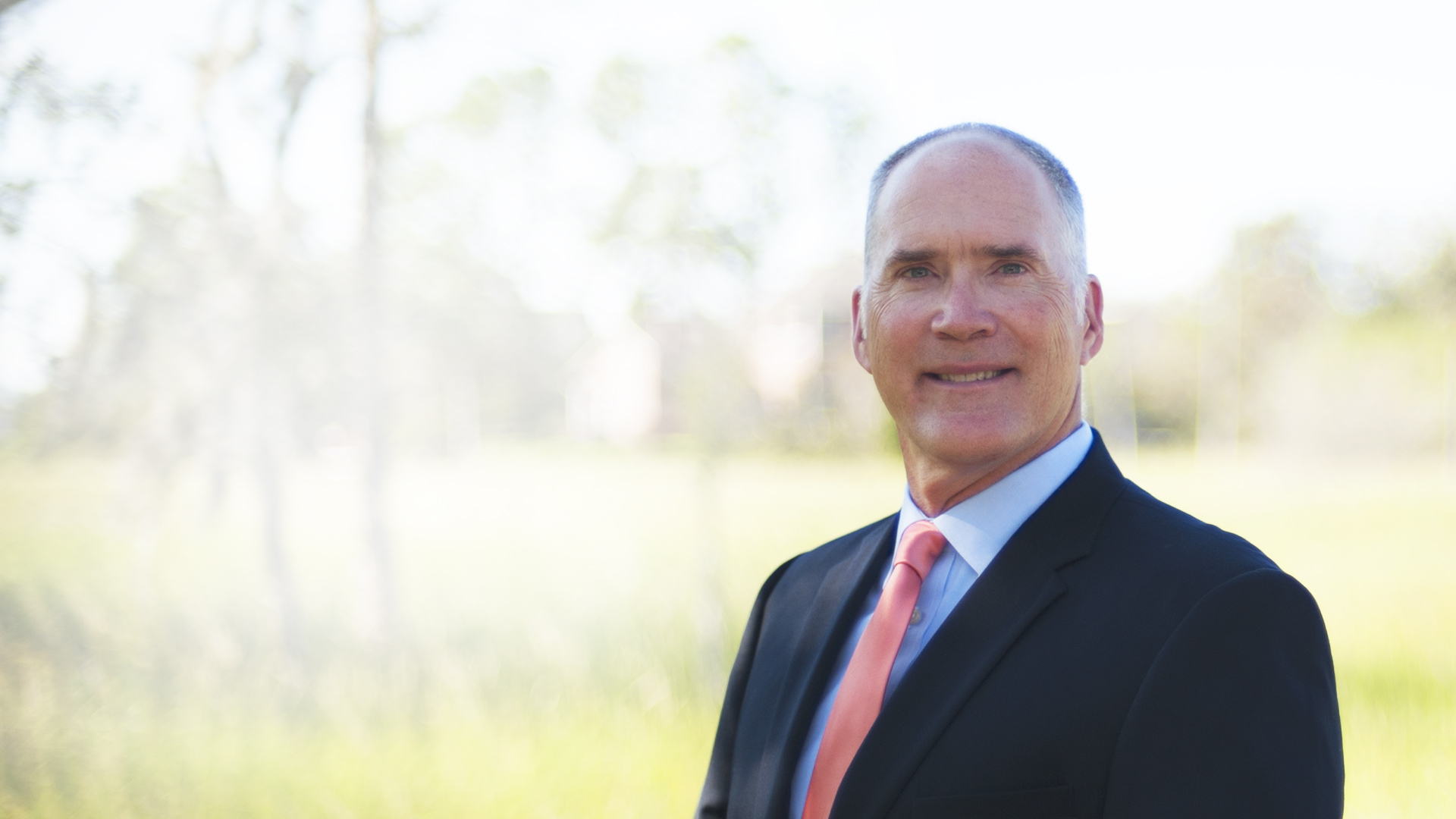 John Ward, a Republican running to succeed Ron DeSantis in Florida's 6th Congressional District, is just beginning to get his campaign into top gear.
Ward released his first television ad this week, a 30-second spot in which he branded himself as a "constitutional conservative."
And before that, the Massachusetts transplant showed a clear willingness to put resources behind his effort via self-financing.
Through March, Ward had put $550,000 of his own money into his campaign. That's notable in what will be an expensive race.
Ward led the Republican field with $709,000 banked on March 31, followed by Mike Waltz at $653,000 and Fred Costello with $15,720.
A Navy veteran and businessman, Ward has set himself up as the candidate in the race best able to position himself against what will be a well-funded Democratic opponent, and one who — unlike Waltz — could never have been accused of being a 'Never Trumper.'
Florida Politics caught up with Ward last week in Jacksonville, where he gave us his thoughts on how the campaign kicked off, and the path forward.
Ward noted, regarding running a spot on television, that he'd been making the grassroots push (everything from door to door to Rotary Clubs, Trump Clubs, and Chamber meetings) throughout the district since October, and it was "time to get started with that type of voter outreach."
"Given the proximity to the primary," Ward said, "it was time to reach voters with that [biographical] message."
Indeed, the ad hits those points, framing Ward as a U.S. Navy Intelligence veteran, an entrepreneur, and a Constitutional conservative who is "very similar to Ron DeSantis."
DeSantis, meanwhile, has yet to publicly weigh in on the race; Ward hasn't heard any indication that he will.
"He's kind of staying out of it," Ward noted, as he is focused on running for Governor.
Ward, for his part, is focused on his run in the sprawling district, which encompasses roughly 750,000 people and three counties.
"I'm probably the one candidate who has been to every corner of this district many, many times," Ward said, noting that were he elected, he would be uniquely positioned — due to his connections in the business world — to help the district with economic development issues.
This is in contrast to Mike Waltz, who Ward sees as much less of a grassroots presence. Ward also doesn't think Fox News spots are paying off for his opponent.
"You will see Michael Waltz on Fox News less and less," Ward predicts, as the network has "not put its thumb on the scale in primary races."
As well, Ward says internal polling from his camp asserts that Waltz's national profile hasn't "moved the numbers."
"He doesn't live in the district," Ward said bluntly. "His daughter's in school in Washington. I wonder if he meets the residency requirement."
"He's not in the district that much," Ward added, and when Waltz is, the topics tend to be Afghanistan and Waltz's book.
Ward thinks that instead of running for Congress, Waltz would be better positioned to work in the Pentagon … had he not taken a Never Trump position in 2016, that is.
Ward, at this point at least, won't make a formal challenge of Waltz's residency. But reasonable inferences would suggest that might be an issue down the stretch.
Ward also dismisses the other challenger for the nomination, former state Rep. Fred Costello, as running for the wrong office, more interested in zoning issues and Tallahassee concerns than Congressional matters.
Democrats running, likewise, have a "very steep hill to climb" in a district Trump won by double digits.
Nancy Soderberg, a former United Nations ambassador during the Clinton presidency, is a "leftist Democrat" who is going to "try to run to the center."
And Daytona Beach Dr. Stephen Sevigny, said Ward, is "also very left."
Ward's path to the nomination and potentially to Congress, he clearly believes, is through demonstrating an affinity to the President.
When asked, he said he "wouldn't change a thing" about Trumpian foreign policy, lauding him for moving the embassy in Israel to Jerusalem, "getting us out of the one-sided and flawed Iran deal," and putting America "on the verge of denuclearization of North Korea."
The bet is clear: Trump Republicanism will be the brand that carries the primary and the general election.
The next three months will tell the tale.