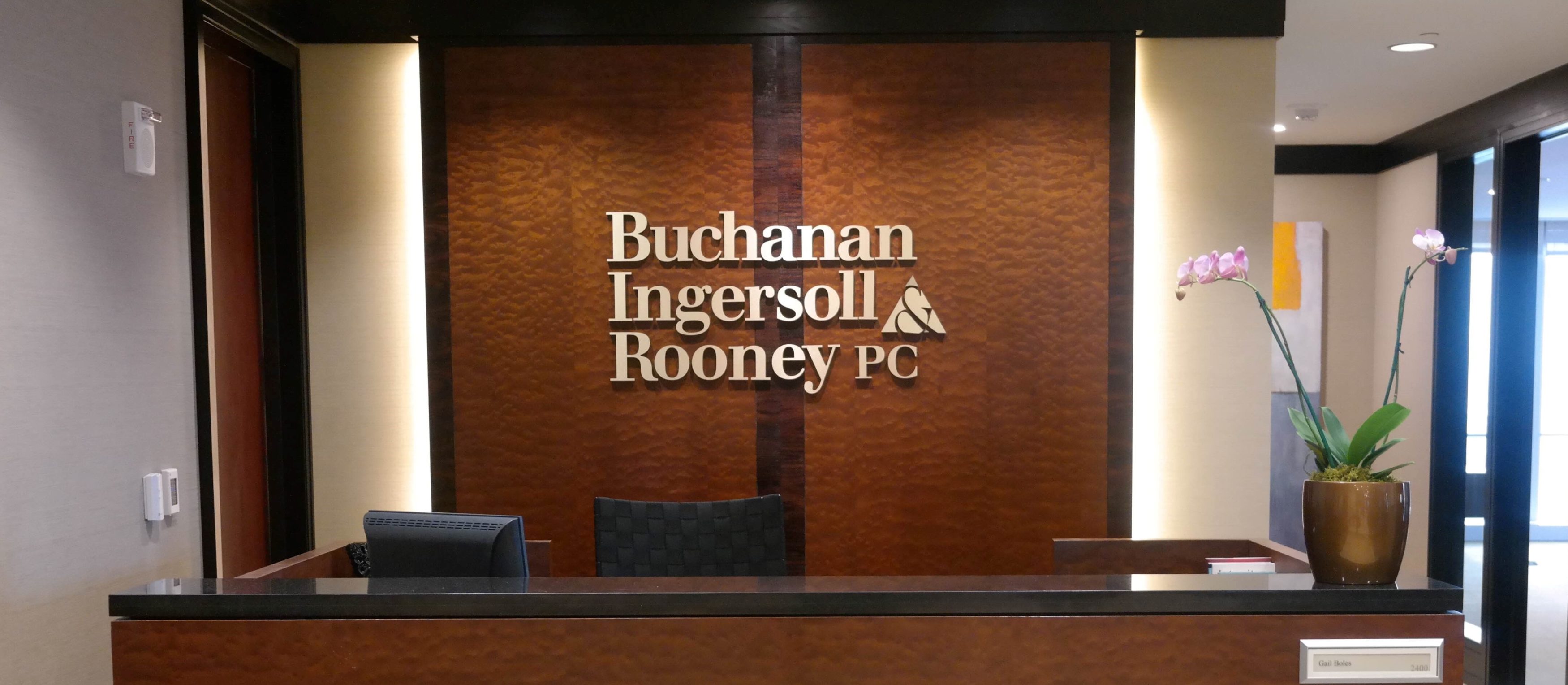 Buchanan Ingersoll & Rooney beat its fourth-quarter earnings by nearly $100,000 according to newly filed compensation reports.
The firm brought an estimated $785,000 during the first quarter of 2018, which included the 2018 Legislative Session — a $95,000 improvement over its Q4 2017 report. The haul came in with a lighter roster, too. Just ten lobbyists were on the books in Q1 compared to 12 in Q4.
The first-quarter team: Ivette Arango O'Doski, Keith Arnold, Brett Bacot, Marnie George, Michael Harrell, Paul Hawkes, Jim Magill, Kimberly McGlynn, Timothy Stanfield and Mac Stipanovich.
Lobbyists are required to report compensation from their principals in ranges covering $10,000 increments, and Buchanan Ingersoll & Rooney's new reports showed median earnings of $465,000 from legislative lobbying and $320,000 from executive lobbying.
Max numbers show the firm pulled in up to $1.14 million for the quarter from its 54 clients.
At the top of the legislative lobbying report were two imminently recognizable principals: State Farm and U.S. Sugar. Each paid between $30,000 and $40,000 for the quarter. Following in the $20,000 to $30,000 range were Gateway Health Plan, Lee Memorial Health System, Pinch A Penny and University Medical Service Association.
All six of those clients also showed up on the executive report, though not at the same level of pay. Topping the report is Marsy's Law for All, which paid an estimated $35,000. The group is the national partner of Marsy's Law for Florida, which is pushing for a crime victim bill of rights to be added to the state constitution. The measure has earned the support of numerous county Sheriffs and state attorneys and is one of many constitutional amendments slated for the 2018 ballot.
Tied for the No. 2 spot on the executive report were Carahsoft Technology Corporation and CGI Technologies & Solutions in the $20,000 to $30,000 range, followed by more than a half-dozen clients — including U.S. Sugar and Pinch A Penny — in the $10,000 to $20,000 range.