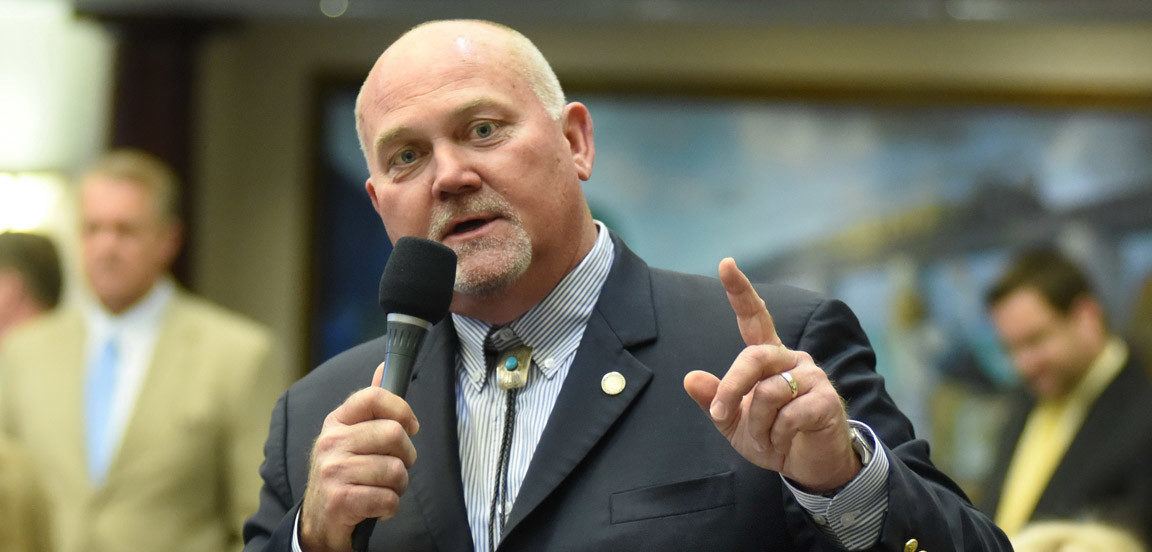 The endorsements keep rolling in for former state Rep. Neil Combee, who is running to replace retiring U.S. Rep. Dennis Ross in Florida's 15th Congressional District.
With the addition of Dover state Rep. Lawrence McClure, former state Reps. Rachel Burgin and Carl Carpenter as well as Temple Terrace Mayor Mel Jurado, Combee's list of backers now includes 20 current and former elected officials within the three-county Congressional district.
"Neil is a proven conservative who has worked tirelessly to see our country and President Trump succeed. As a rancher, Neil is uniquely qualified to advocate for our agricultural industry. I am proud to endorse Neil Combee to represent us in Washington," McClure said.
Carpenter added that he's "seen a lot of Congressmen come and go but "Combee is the real deal and is the only candidate that can keep the liberals at bay." Burgin said Combee was "a man with true grit" and that his "proven track record in public service, and his strong agricultural background" make him her pick in the crowded CD 15 primary.
Jurado's endorsement was more on the light-hearted side and even included an acronym for the Auburndale Republican's name.
"I have been privileged to work alongside Neil Combee on policy and governance issues.  What I know about N.E.I.L.: N.o-nonsense — not about 'yaption', but about 'action.' E.xcellence — high standards, with an expectation of results. I.ntegrity — character-driven. L.eadership — specifically, Neil is a servant-leader, focused on delivering what benefits others, not self. This is why I support Neil Combee to be our next Congressman," said Jurado, who is also a former director of the Florida Office of Early Learning.
The four endorsements announced Monday all came from the Hillsborough portion of CD 15, and follow a dozen backers from Polk County and a quartet of Lake County nods announced last week. His campaign claims yet again that "there will be many more to come."
"The momentum is continuing to build, and I am so excited to have these great folks in Hillsborough give their endorsements. They will go a long way to helping us win this Primary," Combee said.
Combee faces Dover state Rep. Ross Spano, Sean Harper, Danny Kushmer, Curt Rogers and Ed Shoemaker in the Republican Primary. Also running for the seat are Democrats Kristen Carlson, Andrew Learned and Ray Pena as well as three write-in candidates.
About half of CD 15's Republican voters live in Hillsborough County and another two-fifths live in Polk, while a small slice live in Lake County. The district is rated "likely Republican" by Sabato's Crystal Ball, the prediction newsletter from University of Virginia political science professor Larry Sabato.