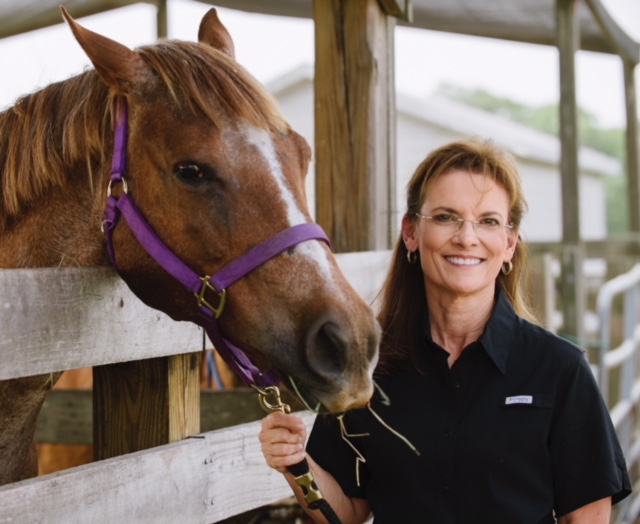 Another four county sheriffs have lined up behind Sebring Sen. Denise Grimsley's bid to take over for termed-out Agriculture Commissioner Adam Putnam.
Joining the 10 sheriffs who have already announced their support for Grimsley are Clay Sheriff Darryl Daniels, Gulf Sheriff Mike Harrison, Levy Sheriff Bobby McCallum and Vollusia Sheriff Mike Chitwood.
"I am honored to gain the endorsement of these four highly respected sheriffs, who have dedicated themselves and their careers to protecting and serving their communities," Grimsley said. "I look forward to continuing to meet with the law enforcement community on the campaign trail and earning their significant support.
"With consumer protection at the forefront of what the Department of Agriculture & Consumer Services does, I will work closely with law enforcement to eliminate threats from fraudsters and scammers, including defending Floridians from skimmers at gas stations to ending predatory robocalls. I've spent my time on the campaign trail talking to Florida's sheriffs about these important issues, so I will be ready on Day One to protect Florida consumers from threats."
Grimsley, a nurse by trade, built her agribusiness credentials running her family's citrus and cattle operations. She was elected to the Senate in 2012 after four terms in the House and served as the chair of the Senate Agriculture Committee during the 2018 Legislative Session.
She faces Lehigh Acres Rep. Matt Caldwell, retired U.S. Army Col. Mike McCalister and former Winter Haven Rep. Baxter Troutman in the Republican Primary for the statewide post.
As of April 30, she and Caldwell were neck-and-neck in the money race, each with about $1.9 million in total fundraising. Caldwell leads Grimsley in cash on hand by about $100,000. Troutman campaign account is technically the flushest, though that's only thanks to $3 million in self-funding. McCallister has raised just $2 so far.
The primary election is Aug. 28.