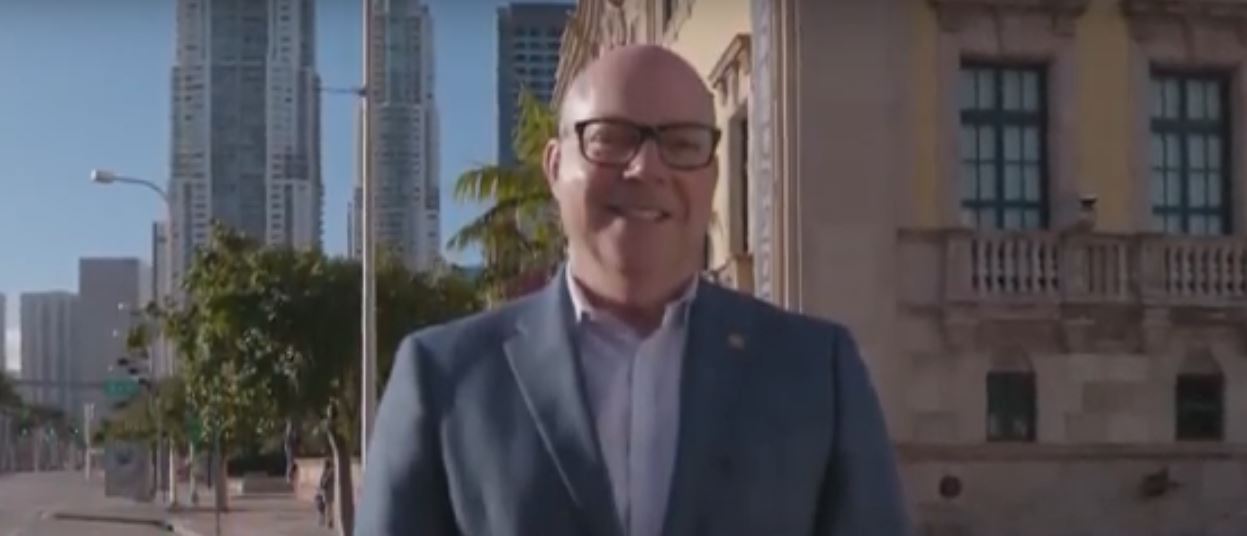 State Rep. David Richardson, a candidate for Florida's 27th Congressional District, is out with another campaign ad slamming Democratic primary opponent Donna Shalala, this time over her ties to the Lennar Corporation and donations to Republican politicians. It's the third ad targeting Shalala launched by the Richardson campaign this week.
The Lennar Corporation, based in Miami, is one of America's biggest homebuilders. Analysts say it played a part in the mid-2000s housing crisis by overbuilding and issuing large numbers of subprime mortgages. Shalala served on the board of Lennar for the duration of the crisis, from 2001 to 2012.
The ad says Shalala "sold out progressive values for personal profits. Shalala gave thousands to pro-gun, pro-life, anti-gay Republicans, profited off the housing crisis, made millions from health insurers and opposed Medicare-for-all."
Richardson's critique of Shalala's shifting position on Medicare-for-all was the focus of his first two ads. Shalala previously said she did not support universal health care, but now says she is in favor of Medicare-for-all.
The new ad also attacks Shalala for her past political donations to Republican campaigns. The criticism is one Richardson also lobbed at last weekend's Democratic primary debate held on the University of Miami campus.
During the debate, Shalala was asked audience-submitted question about her past donations to Florida House Republicans. She answered by saying, "I gave much more to Democrats, hundreds of thousands of dollars to Democrats compared to what I gave to Republicans while I was president of Hunter [College] and they were representing this district." In a comment directed toward Richardson, Shalala noted "other candidates have given to Republican candidates."
Richardson replied by contrasting his donations with Shalala's. "10 years ago I have $250 to a Republican running in Massachusetts for Congress because they were fighting their own party to extend LGBT rights." He contrasted that with Shalala's past donations to former state Rep. Frank Artiles, who resigned last year after using racial slurs and misogynistic language in a conversation with Jacksonville state Sen. Audrey Gibson.
Richardson's new ad touts him as a "courageous progressive." Along with his framing of Shalala's past positions, Richardson is clearly trying to position himself to the left of Shalala as the Democratic primary continues.
He also had harsh words for Shalala to go along with the ad.
"I owe it to the voters to hold Donna Shalala accountable for what she is: a double-dealing corporate Democrat," he said. "The community has the right to judge my unwavering progressive record against Donna's history of putting profits over principle. As a forensic auditor, I learned to always follow the money. In this race, I've followed it to the boardroom of Lennar and beyond. We need a courageous Progressive who is willing to stand up to big corporations, not serve on their board of directors."
The primary election will be held Aug. 28. Matt Haggman, Michael Hepburn, and Kristen Rosen Gonzalez are also competing for the nomination.
The CD 27 race is open due to the retirement of longtime Republican U.S. Rep. Ileana Ros-Lehtinen.