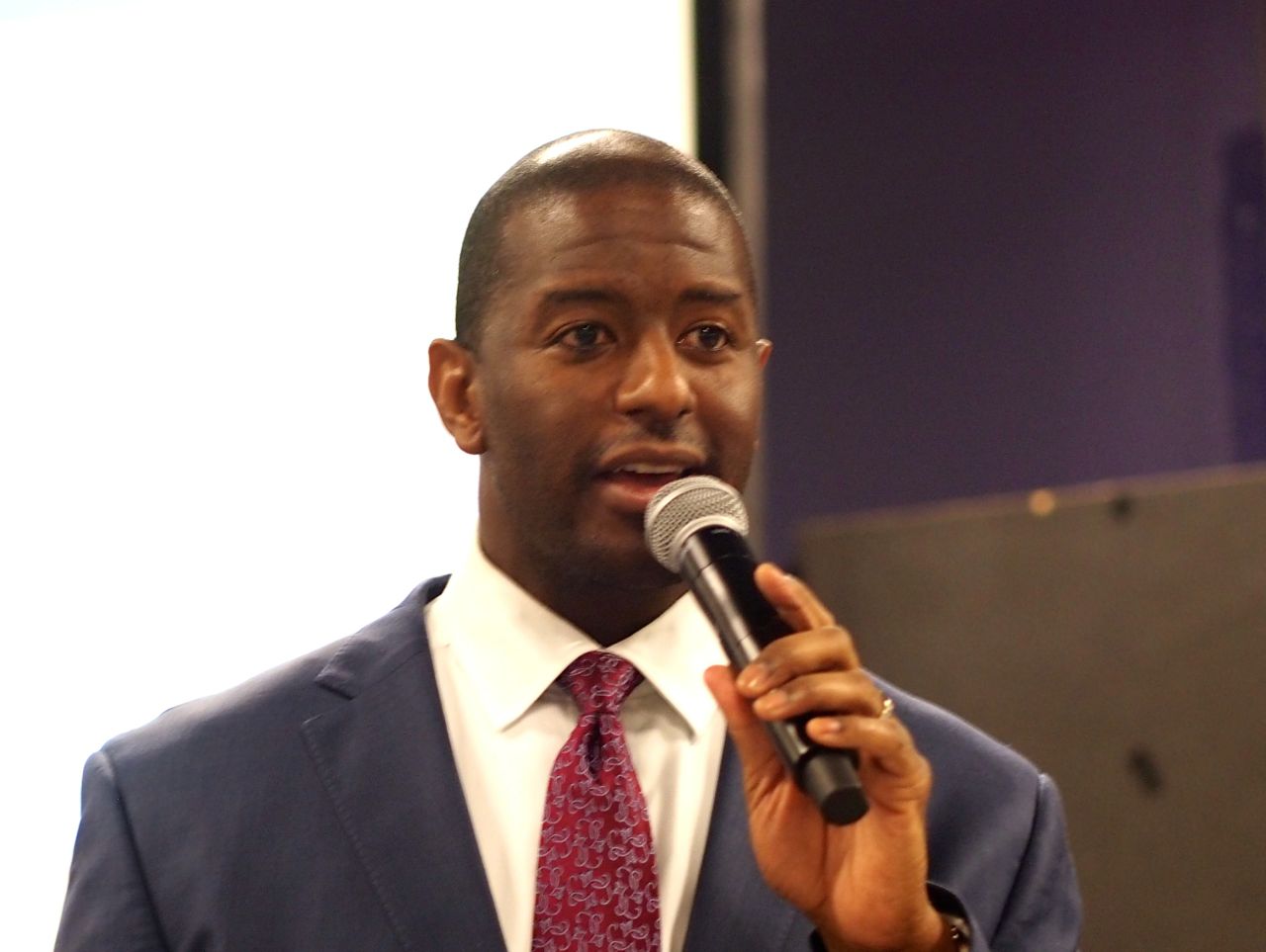 The national Progressive Change Campaign Committee has endorsed Andrew Gillum in Florida's gubernatorial race, making him one of five gubernatorial candidates selected nationally.
The organization has ties to U.S. Sen. Elizabeth Warren of Massachusetts and has also endorsed her and other members of Congress such as U.S. Rep. Keith Ellison of Minnesota.
The organization also announced the gubernatorial endorsements of Cynthia Nixon in New York, Stacey Abrams in Georgia, David Garcia in Arizona, and Abdul El-Sayed in Michigan.
The Progressive Change Campaign Committee also has previously endorsed Amol Jethwani of Gainesville and Anna Eskamani of Orlando in their Florida House of Representatives races.
The group states that it has raised and spent more than $26 million backing its endorsed candidates since being founded in 2009. It raised and spent more than $5.5 million in 2016, according to the Center for Responsive Politics.
Progressive Change lauded Gillum, as mayor of Tallahassee, for taking on the National Rifle Association, and called him a national voice for gun control. It also praised his positions on tax hikes and marijuana, calling him "the real deal – an activist who isn't afraid to take on powerful opponents."
"Let's elect progressive game changers like Andrew Gillum as Governor — as part of the blue wave that's coming," Stephanie Taylor, PCCC co-founder, stated in a news release. "Progressive ideas that inspire voters in blue, purple, and red states will help increase the wave. By aligning himself with the national progressive movement on issues like Medicare for All, Andrew is an inspiring, authentic progressive who will fight for working families and pioneer bold new initiatives like fighting the NRA and calling for new gun laws. Andrew is a candidate who will use his platform to model what great, forward-thinking, visionary, progressive government can and should be."
Gillum faces former Miami Beach Mayor Philip Levine, former U.S. Rep. Gwen Graham, and businessman Chris King in the August 28 Democratic primary.
"I'm proud to have the PCCC's endorsement in our race to take Florida back for working people," Gillum stated in the release. "It's time to elect a governor who will always put everyday Floridians before the well-heeled special interests."