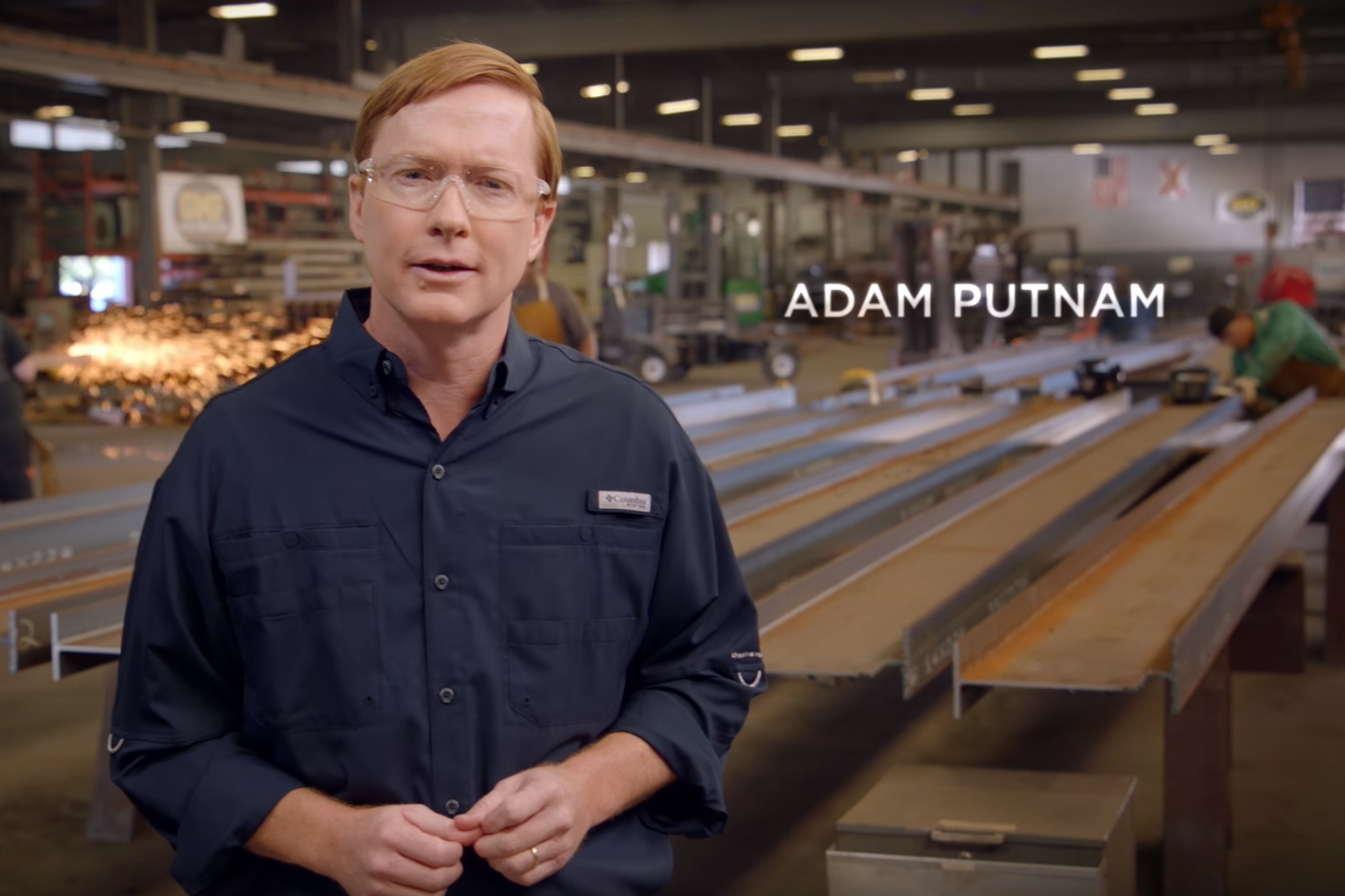 Adam Putnam is on a spending spree.
The Republican gubernatorial candidate's main fundraising vehicle, Florida Grown PC, tacked on another $226,000 in contributions through the first three weeks of May according to contribution reports on its website, but those gains were outstripped by nearly $3.25 million in spending.
Receiving the bulk of those funds was Smart Media Group. The Virginia-based company took in just under $2.8 million for three media buys — $872,000 on May 4, $1 million on May 10 and $925,000 on May 17. That last check was likely drafted to run Putnam's newest campaign ad, which touts his plan to invest in vocational education and slams so-called "liberal elites" for their perceived lack of respect for trade workers.
The other $425,000 or so in spending included about $160,000 in payments to Chicago-based i360 for database services as well as a $150,000 contribution to the Republican Party of Florida, alongside numerous smaller expenditures.
When it comes to money received, Disney is so far the top donor in May. The House of Mouse gave the Polk County pol nearly $70,000 through a pair of its subsidiaries — $50,000 via Disney Worldwide Services and $19,794 via Walt Disney Parks and Resorts.
Florida Grown also received $25,000 checks from NBCUniversal, Georgia businessman Wayne Pearson, Lakeland retiree Mark Clayton Hollis Jr. and Building On Your Dreams, a political committee connected to Bradenton Republican Rep. Jim Boyd.
House Speaker Richard Corcoran put some cash on the table, too. His political committee, Watchdog PAC, cut the second-term Agriculture Commissioner a check for $20,000 last week.
Watchdog PAC was Corcoran's main fundraising vehicle for what most onlookers though would be a gubernatorial — or even Attorney General — campaign in the fall. He ended speculation about his political future a couple weeks ago when he announced he would not make a statewide run and would instead back Putnam over U.S. Rep. Ron DeSantis in the Republican Primary for Governor.
The contribution came in on May 17, about a week after the endorsement.
Following Corcoran's contrib on the ledger were trio of $10,000 checks, one each from TKM Farms, Saunders Real Estate and former TECO Energy CEO John B. Ramil.
The most noteworthy donor under the five-figure mark was Tallahassee lobbying firm Johnson & Blanton, which received $1.25 million in compensation during the first quarter. That includes $425,000 for its work lobbying the Governor and Cabinet, including Putnam.
As of April 30, Putnam's committee had raised $23.43 million and had about $15.3 million banked. The 43-year-old Republican has also amassed nearly $5.5 million for his campaign account, with $3.6 million on hand. DeSantis' April finance reports showed total fundraising of $7.8 million and a little over $7 million banked.
Finance reports covering all of May are due to the state on June 11.