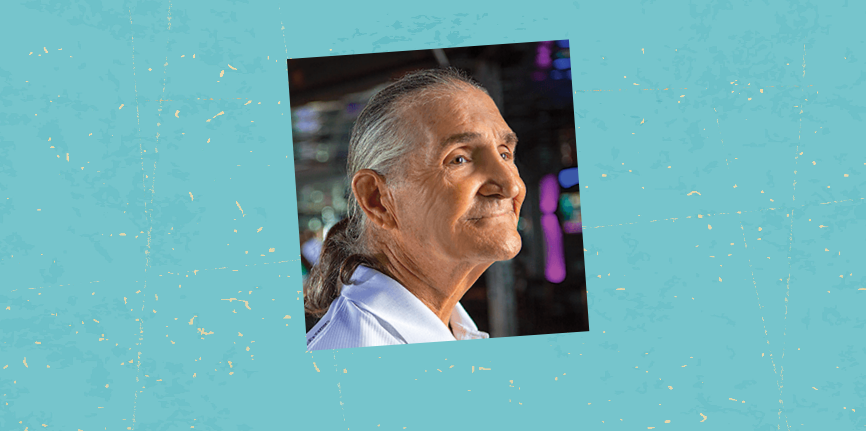 The Florida Supreme Court has turned down a request from Tampa strip club mogul Joe Redner to let him immediately pursue growing and juicing his own marijuana.
The court on Friday denied his petition to remove a delay of the effect of a lower court's ruling. The case now is under review at the 1st District Court of Appeal.
Friday's 1-paragraph order says Redner had "failed to demonstrate" that getting involved now was "necessary to protect this court's eventual jurisdiction or to prevent irreparable harm."
Circuit Judge Karen Gievers had tried to make her order last month immediately applicable.
It confirms that Redner — a 77-year-old lung cancer survivor — has the right to 'home grow' under 2016's constitutional amendment on medical marijuana. His doctor says juiced marijuana is the best way to keep his cancer in remission. 
The Department of Health, which regulates the drug through its Office of Medical Marijuana Use, appealed. That caused the delay of the effect of Gievers' ruling. The state says only licensed medical marijuana providers can grow cannabis in Florida.
Luke Lirot, Redner's attorney, has said the state erroneously argues that the amendment doesn't mean what it says: That qualified marijuana patients can grow their own.
The state's legal definition of "cannabis" says it's "all parts of any plant of the genus Cannabis, whether growing or not (and) the seeds thereof," which Lirot says bolsters Redner's case.
Redner, owner of the Mons Venus nightclub, is a vegan. Gievers' order limits him to no more than eight ounces or raw marijuana daily, based on his doctors' recommendations. It applies only to Redner and allows him to "possess, grow and use marijuana" only for juicing.
Health spokesman Devin Galetta has said the agency "fully expects Judge Gievers' ruling to be reversed on appeal."