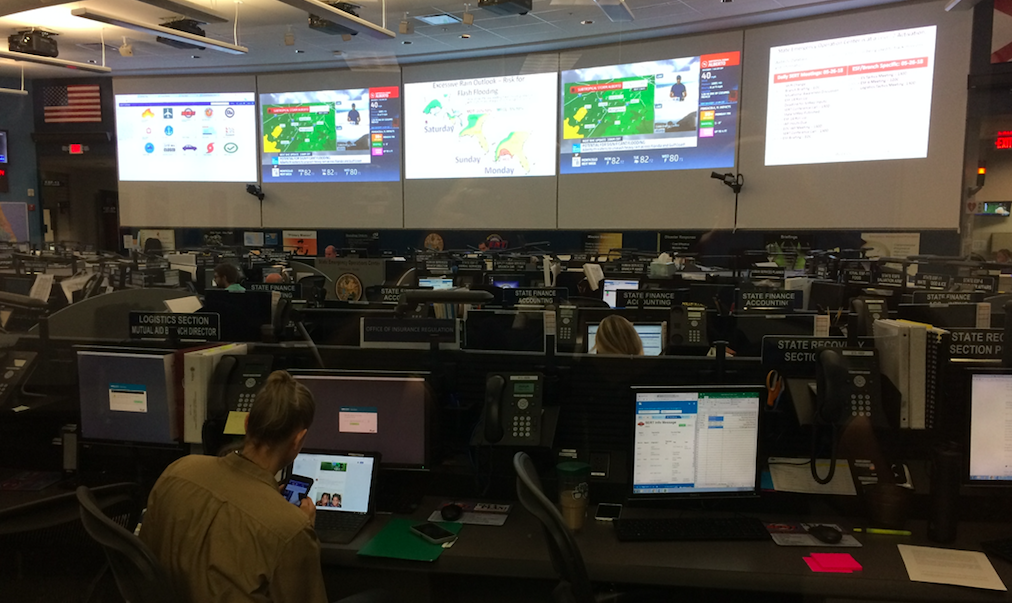 Gov. Rick Scott on Saturday declared a state of emergency in all 67 Florida counties as the state waits for Subtropical Storm Alberto.
The declaration makes sure "that our state and local governments are able to coordinate with federal partners to get the resources they need," Scott said in a statement after signing an executive order.
"Do not think that only areas in the cone will be impacted — everyone in our state must be prepared," he added.
The state's emergency management director earlier on Saturday said Alberto is still an unknown quantity.
"The only thing that we know about Alberto so far is that we don't really yet know Alberto," said Wes Maul, speaking at an internal briefing at the state's Emergency Operations Center in Tallahassee. "The timing is uncertain, the impacts are uncertain, the intensity is uncertain."
"But we do know the entire state will see impacts regardless of the final formation … (and) we could be thrown a surprise anywhere," from swelling rivers to tornadoes to local flooding, he said.
Maul also warned state staff: "Don't take this 'subtropical' fancy language for granted. We've seen these scenarios before …
"The bottom line is this: We've got a public that needs more and better information as it relates to what they are about to face," Maul said. "We've got counties that are going to need assistance in a rush for preparedness.
"And we have citizens that could end up displaced for potentially days after the storm leaves, under blue skies … Stay focused, tell me what you need."
Chief State Meteorologist Amy Godsey repeated Maul's advice about the 'subtropical' term: "It doesn't mean the impacts will be any less severe. It actually means the impacts could be more wide-reaching than a traditional tropical storm."

The latest advisory from the National Hurricane Center, as of 8 a.m. Saturday, has Alberto 700 miles south of Panama City, with a winds of up to 40 mph, moving north-northeast at 7 mph.
"Heavy rainfall is expected to affect western Cuba … and the northeastern Gulf Coast through the weekend," it said.
Landfall could occur "anywhere in the Panhandle," Godsey said, especially with the storm continuing to shift eastward.
But the "impact cone should be encompassing the entire state of Florida," she added. Sunday and Monday is when the storm will most be a "statewide issue."
__
For the latest storm updates, visit floridadisaster.org or follow @FLSert on Twitter.