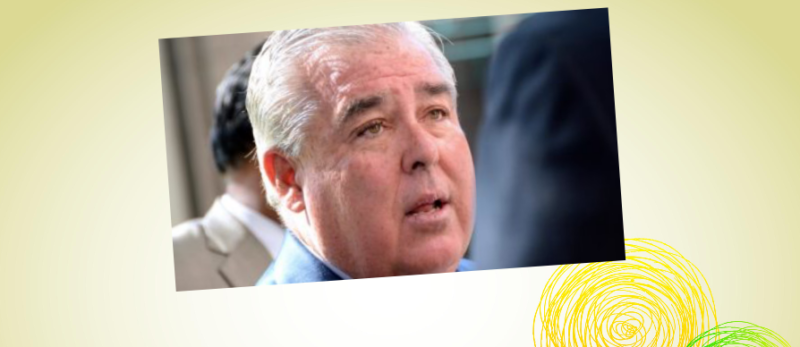 Saying "this madness has to end," Orlando attorney John Morgan called on Gov. Rick Scott to drop the hastily-filed appeal of a decision allowing medical marijuana to be smoked in Florida.
Morgan spoke at a Tuesday news conference that was streamed live on Facebook.
In a 22-page order released Friday, Tallahassee Circuit Judge Karen Gievers said that the ban on smoking is "invalid because it conflicts" with the constitutional amendment on medicinal cannabis approved by statewide voters in 2016.
Gievers agreed with the argument that the amendment "recognizes there is no right to smoke in public places, thereby implicitly recognizing the appropriateness of using smokable medical marijuana in private places."
The state filed a notice of appeal within minutes of the decision's release. 
"How much more money is the state of Florida going to spend chasing (its) tail?" Morgan said. He backed the amendment, passed by 71 percent of voters, and filed the lawsuit against the ban. 
" … I really believe that Gov. Scott is playing with political wildfire for something that he does not have to do." The term-limited Naples Republican now is trying to unseat incumbent Democratic U.S. Sen. Bill Nelson. 
Scott is "going to have to explain to veterans and really sick people and people who have really bad injuries why (he) kept this (case) going," Morgan said. " … Rick Scott is the boss and the buck stops there, with the man wearing the Navy hat."
The state regulates the drug through its Office of Medical Marijuana Use, under the Department of Health, the named defendant in the case. It reports to Scott.
Last year, lawmakers approved and Scott signed into law an implementing bill for the amendment that does not allow marijuana to be smoked. It does allow edibles, oils and 'vaping,' among other uses.

That statute now must be "stricken," Gievers said, as "unconstitutionally inconsistent."
"Anybody that gets upset if he decided to drop this appeal, they're not going to vote against him," Morgan said. " … I believe Gov. Scott has a political chance to make a huge dent … Imagine the headlines tomorrow: 'Great Scott: Gov. Scott drops medical marijuana appeal.' I think he gains five points overnight."
Assuming the governor presses forward, "the fight goes on," Morgan said. "They did not count on a person like me. Thank God I have the resources … Thank God I hate to lose."