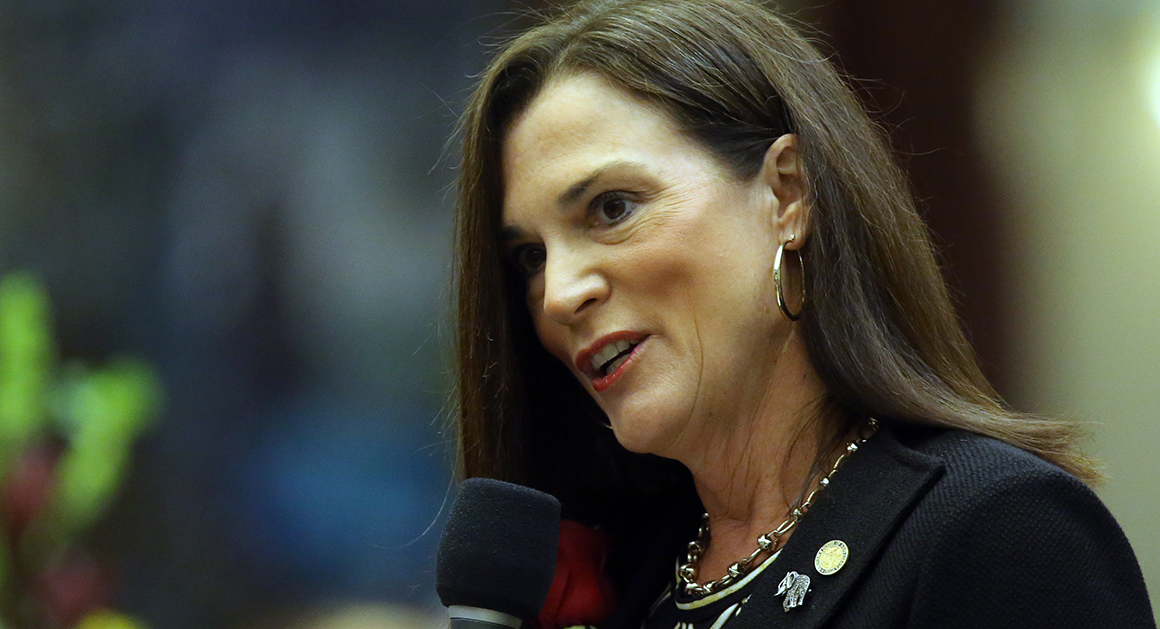 Tampa Republican Sen. Dana Young has earned the backing of four police unions in her bid for another term in Senate District 18.
"Dana cares deeply about the safety of our students, and since Day One, it was clear that she is someone who is not afraid of getting out of her comfort zone to do the right thing," said Matt Puckett, executive director of the Florida Police Benevolent Association.
"She's a tireless advocate for law enforcement, and her support of the school safety bill is just one example of how she is willing to make the right vote. The bottom line is she puts people and students over politics, and that's what we need in Tallahassee."
Joining the statewide police union in endorsing Young on Tuesday were the Tampa, West Central Florida and Suncoast chapters of the PBA.
"I am beyond honored to have the support and endorsement of the Florida PBA, as well as our local PBA organizations," Young said. "It is our job, as lawmakers, to ensure we are taking measures to protect the safety of our law enforcement, as well as the safety of all Floridians.
"This includes our students, teachers and those who work in our schools, as they all had their safety put in danger when the senseless tragedy at Marjory Stoneman Douglas High School became a horrible reality. That is why I pledge to continue to be a forceful advocate for our community and Florida, putting politics and party aside to do what's best for our local area and state."
The bulk endorsement comes on the heels of a poll showing Young with a 9-point lead in her re-election battle against House Minority Leader Janet Cruz, currently her only challenger in what is expected to be one of the most hard-fought and expensive state legislative races of the cycle.
Young was elected to the Senate in 2016 after taking 48 percent of the vote compared to 41 percent for 2016 Democratic nominee and one-time 2018 candidate Bob Buesing. The remaining ballots were split between businessman Joe Redner and no-party candidate Sheldon Upthegrove.