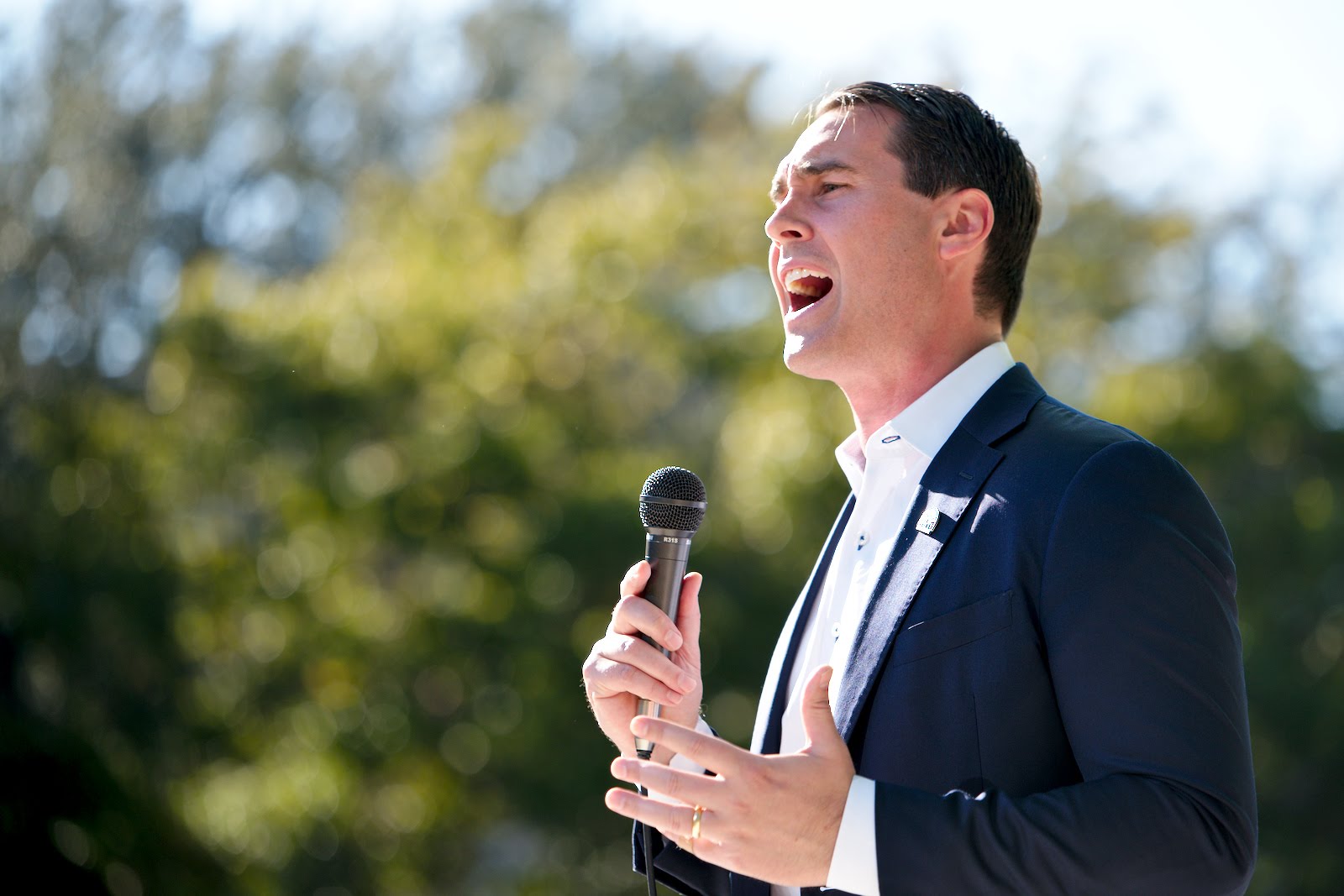 Orlando businessman Chris King is back again on television, this time with a message focused solely on gun control.
The Democratic candidate for Governor will air his new ad "Stand Up" beginning Wednesday in Gainesville, Jacksonville, Orlando-Daytona Beach-Melbourne, Panama City and West Palm Beach-Fort Pierce television markets. These are the same areas where his last ad, "New Direction," aired two weeks ago.
The 30-second spot opens with an image of the Pulse nightclub in Orlando, where 49 people were murdered in a mass shooting almost two years ago.
"Two years ago, 49 people were murdered at Pulse nightclub — and Rick Scott and the Legislature did nothing," King charges before appearing on screen.
King contrasts the lack of action on gun control after Pulse with what followed the Marjory Stoneman Douglas High School shooting, which instead saw notable gun restrictions passed by a Republican-led Legislature and signed into law by Republican Governor Rick Scott.
King, however, credits the post-Parkland action to the youth activism emanating from the survivors at the Broward County school and elsewhere.
"Then tragedy hit Parkland. But this time, a movement of young people refuses to accept the unacceptable," King said. Then, a promise: "I want to shake up the old politics. I'll stand up to the NRA and hold both parties accountable — to ban assault rifles and high-capacity magazines, and require background checks on all gun sales."
The message isn't a new one from King; the newcomer called for a ban on assault weapons during a campaign kickoff speech and has consistently called for gun reforms since the Parkland shooting. Though he is by no means alone in that regard amid his Democratic rivals. Miami Beach Mayor Philip Levine, former Congresswoman Gwen Graham and Tallahassee Mayor Andrew Gillum all are essentially in agreement when it comes to gun-control ideas like banning assault weapons.
But, King has secured one of the most notable pro-gun-control accolades: an endorsement from Moms Demand Action for Gun Sense in America, which formed in the wake of the 2012 Sandy Hook Elementary School shooting in Newtown, Conn.
King is the second Democrat to go on TV, following Levine's precocious TV spends dating back to November. While Graham and Gillum have yet to hit home screens, they typically poll ahead of King. The most recent available poll, released Tuesday, had the Orlando businessman coming in around 6 percent — behind his fellow primary opponents.
The victor of the Democratic primary will face one of the leading Republican candidates, Agriculture Commissioner Adam Putnam or U.S. Rep. Ron DeSantis. Putnam held off cable until April, and DeSantis has yet to appear in a campaign-backed ad, though the Ponte Vedra Beach Republican has an unobstructed path to Fox News for his takes, particularly those related to the Donald Trump administration, of which he is a staunch defender.